Kate del Castillo Opens Up About El Chapo, Sean Penn, and Death Threats on 'Red Table Talk'
Four years ago, actor Kate del Castillo became tangled up in a media quagmire when her name was mentioned in an essay about Joaquín Guzmán Loera, aka "El Chapo," the Mexican cartel boss.
Her connection to him and Sean Penn became the object of international scrutiny, political beef, and rumors. Now, del Castillo is speaking about the experience on Facebook Watch's Red Table Talk with the Estefans.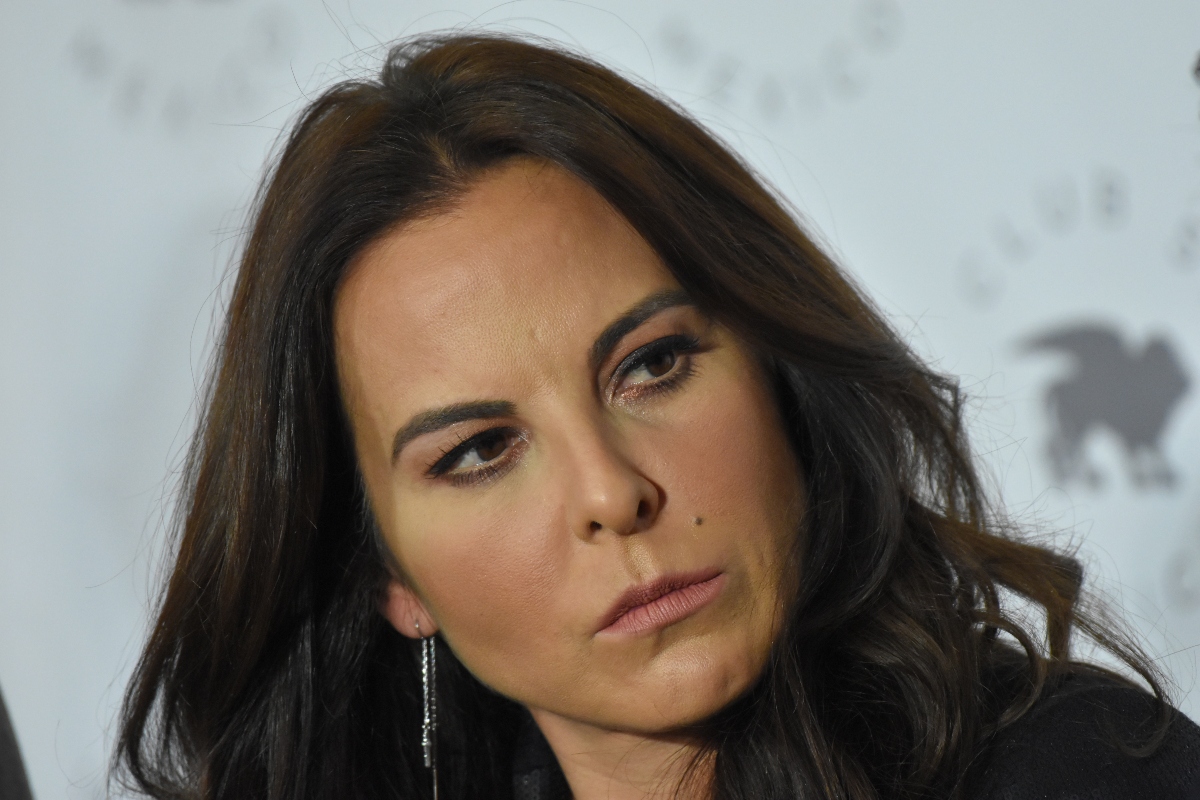 Controversy surrounding Kate del Castillo, El Chapo, and Sean Penn
Drama stemmed from Penn's 2016 Rolling Stone article that placed del Castillo in the center of it all. It began in 2012 when El Chapo's camp first reached out to del Castillo after she tweeted a message appealing to him to "traffic in love" and not drugs. With that, she also rubbed the Mexican government the wrong way.
According to her, he was a fan of her work in La Reina del Sur and wanted her to tell his story on screen. Del Castillo agreed. They kept in touch (via his lawyers) when he was in hiding and subsequently on the run following a jail break in July 2015.
ABC News reported that by September 2015, del Castillo and El Chapo began communicating by text. Penn—who had a mutual associate in common with the actress—became interested in doing a write-up on him.
After the two actors met, she coordinated an in-person meeting with El Chapo—the first for all of them. It happened in a mountain hideout that fall.
Once Penn's article was published in January 2016 and photos with the fugitive made their rounds on the web, controversy ensued, tarnishing del Castillo's name. That same month, El Chapo was captured.
RELATED: 'World's Most Wanted': Which Criminals Are Featured in the Netflix True-Crime Series, and Have Any Been Caught?
Del Castillo speaks on 'Red Table Talk'
On the Nov. 18 episode of Red Table Talk, del Castillo shares what happened during that infamous meeting and the aftermath.
She gets real about her dynamic with El Chapo, Penn's messy role, and how the incident jeopardized her and her family's safety. It wasn't easy for her, especially when the Mexican government and media accused her of illicit and illegal activities with the drug lord.
Anxious and stressed from the situation, the actor said she began sleeping with a gun in her bed. Del Castillo goes into full detail about the ordeal with Estefan and her family.
Where is El Chapo now?
After he was recaptured and extradited to the U.S. in 2017, the former Sinaloa cartel head awaited trial in a New York correctional facility. In 2019, he was sentenced to life plus 30 years in prison. He's currently serving his sentence in a Colorado prison, but his lawyers are appealing his conviction.
According to CNN, DEA Special Agent in Charge Ray Donovan believes he will spend the rest of his life in Supermax. Though El Chapo/Guzman's attorneys are pushing for their client to live under better conditions while incarcerated during a pandemic, Donovan thinks he is receiving just punishment without a way out.
While del Castillo did not reveal whether a film about El Chapo's life is still in the works, she has a documentary available on the Netflix titled The Day I Met El Chapo that tells her side of the story.
Tune in for Red Table Talk on Nov. 18 on Facebook Watch at 9 a.m. PST/12 p.m. EST.