Kate del Castillo Says Sean Penn Lied and Used Her for 'Bullsh*t' El Chapo Story
Red Table Talk with the Estefans welcomed Kate del Castillo as a guest on its Nov. 18 episode, and the actor spoke about her notorious encounter with Sean Penn and Joaquín Guzmán Loera—El Chapo, the Sinaloa cartel boss.
From the outside looking in, it may have seemed like she orchestrated the meeting with a scandalous agenda. However, del Castillo made it clear that the situation was not how Penn made it seem, and the aftereffects were detrimental to her personal and professional life.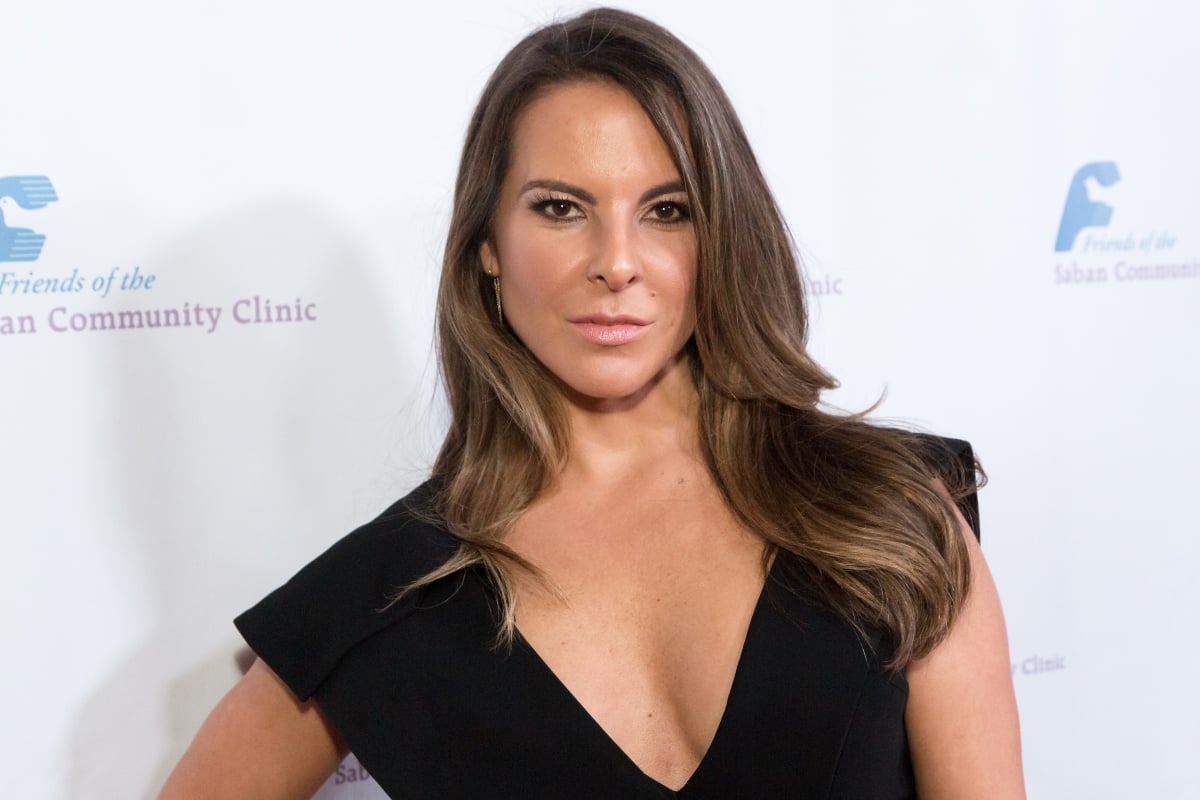 Kate del Castillo earned infamy over El Chapo, Sean Penn
At the height of her popularity for La Reina del Sur (Queen of the South), Kate del Castillo sparked a controversy when she compared corrupt Mexican government officials to El Chapo, stating at least you know what you get with the latter.
In 2012, she tweeted a plea to him to stop smuggling drugs and trade it in for love and community. While she caught some flak from the public, it caught his attention.
El Chapo's legal team began communicating with del Castillo and she learned he wanted her to make a movie about his life. He trusted her. That was 2014 and about a year later, she started communicating with him via text.
By 2015, Penn became interested in El Chapo's fugitive story. A friend of his who knew del Castillo connected the two actors. Del Castillo—who was on the verge of meeting El Chapo in person about the movie—arranged for Penn and two producers to come along, thinking he was going to help with her project.
They met at El Chapo's hiding place in October 2015 in the mountains while he was on the run.
Penn published an article in the Rolling Stone in January 2016, which drew the ire of the media, the DEA, and other government agencies in Mexico and the U.S.
But the picture he painted of del Castillo—who had just become an American citizen—had people looking at her as El Chapo's paramour, a money launderer, and an outlaw.
Del Castillo asserts Penn lied, betrayed her
During her chat with the Estefan family on Red Table Talk, del Castillo stated that Penn lied and exaggerated in his piece. She said that he used her for a meeting and for the "bullsh*t" story.
According to her, several events never happened, including the military checkpoint Penn mentions. "He's an a*shole! There was never a checkpoint," she shared.
Del Castillo also says Penn brought up the article idea while sitting at the table with El Chapo, and it caught her off guard. The entire meeting was supposed to be a secret affair and he never told her about the article. "I was like wait, this was not in the script." But she couldn't let the cartel head know that.
"I could not do a face because he's [El Chapo] going to notice that something's wrong and this guy's gonna be dead in a blink of my eye," she said. They left the meeting unscathed, and del Castillo admitted that after returning to the States, she and Penn engaged in a brief sexual tryst.  
But after Penn's story hit shelves, del Castillo was skewered in the media, she was under investigation by the Mexican government for criminal activity, and her family went into hiding. She said his story was "full of sh*t" and after it came out, she stopped speaking to him.
"He used me as bait and then he never protected me. And risked my life, and my parents' lives, and my sister's life, and everyone surrounding me."
It was later revealed Penn and his cohorts struck a secret deal with Rolling Stone before the meeting and were protected under journalism privileges.
Del Castillo tells her version on Netflix
Currently, del Castillo has a documentary on Netflix called The Day I Met El Chapo that tells her side of the story. Her latest role was in Bad Boys for Life with Will Smith and Martin Lawrence. El Chapo is serving out a life sentence in a Colorado supermax facility.
Watch the full episode of Red Table Talk with del Castillo and the Estefans on Facebook Watch.