Kate Hudson and Matthew McConaughey Throw It Back to 'How to Lose a Guy in 10 Days' With Hilarious Instagram Exchange
17 years later, and Kate Hudson and Matthew McConaughey are still bonding over "that damn fern." On July 27, the How to Lose a Guy in 10 Days co-stars shared sweet exchange on Instagram by poking fun at their characters' infamous "love fern" scene in honor of Take Your Houseplant For a Walk Day.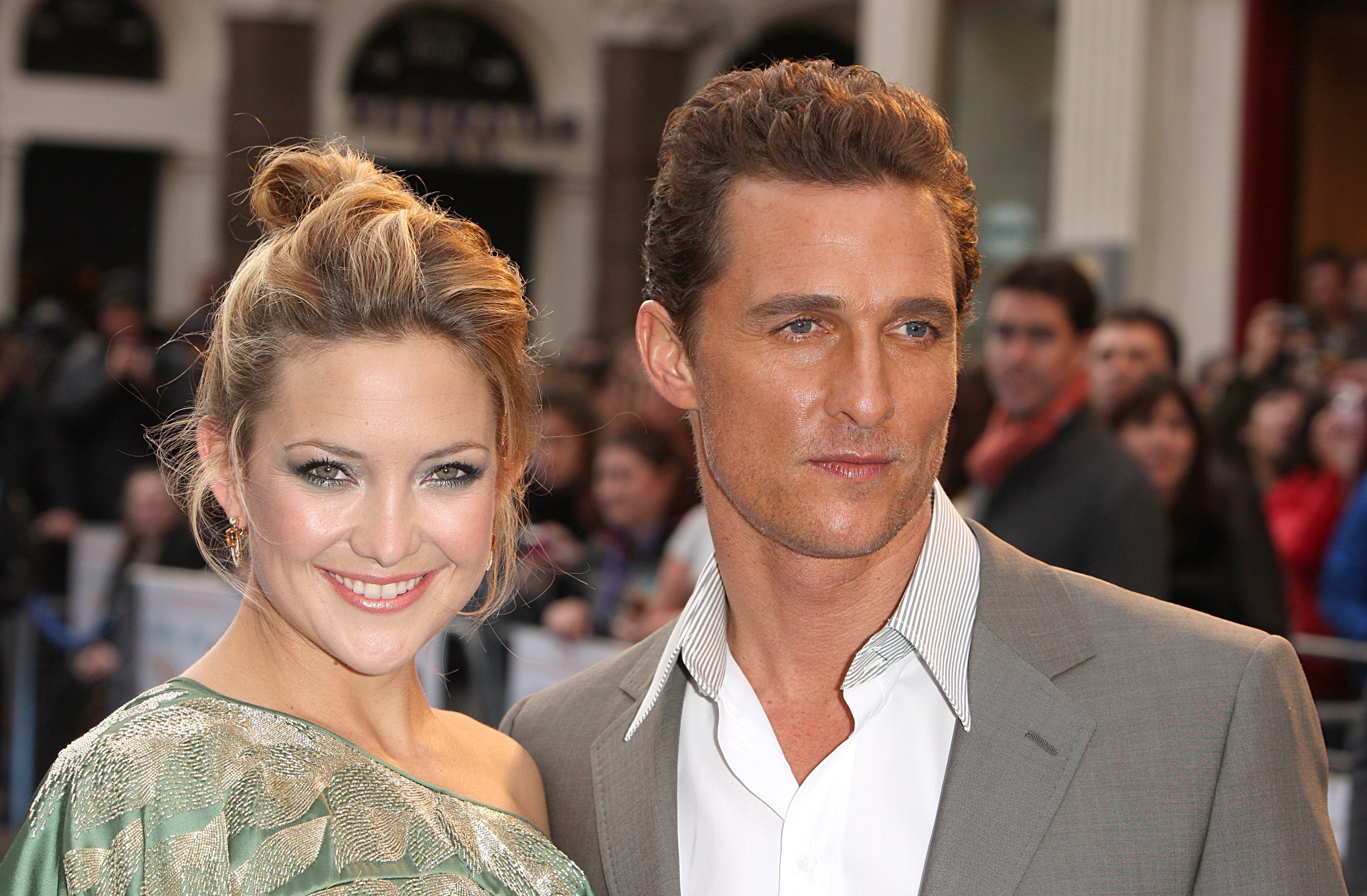 Kate Hudson and Matthew McConaughey are still talking about their "Love Fern"
As a little refresher for those who haven't seen the movie in a while, Hudson plays Andie Anderson, a how-to columnist assigned to make a man fall in — and out of — love with her in 10 days.
Meanwhile, McConaughey plays Benjamin "Ben" Barry, an advertising executive who bets his boss that he could make any woman fall in love with him in just 10 days.
Eventually, the two meet at a bar, and soon, a string of hilarious and cute events ensue.
RELATED: Matthew McConaughey Gets More' Mailbox Money' from 'How to Lose a Guy in 10 Days' Than Any Other Movie
While attempting to sabotage her romance with Ben, Andie does several things to drive him insane so that he'll break up with her and she can complete her article. From rapidly moving her stuff into his apartment and gifting him a love fern to taking him to a Celine Dion concert, Andie worked hard to test Ben's patience.
But one of her most memorable acts was when she crashed Ben's poker night with his friends and became overly emotional when she realized that he'd let their love fern die.
On July 27, Hudson poked fun at the scene by sharing a clip in which Andie storms out of Ben's poker night with her limp fern in hand. She captioned the post, "Heard it was #TakeYourPlantForAWalkDay So, clearly I thought of one of my favorite co-stars… #TheLoveFern."
It wasn't long before McConaughey got in on the action by commenting, "Hate to see you leave, but love to watch you go. #ThatDamnFern."
This isn't the first time the co-stars have poked fun at their infamous scene
Though the exchange warmed fans' hearts, this actually wasn't the first time Hudson and McConaughey have teased one another about their beloved 2003 film.
Back in February, the Failure to Launch star posted a photo from the film of Andie clutching her love fern in front of Ben, along with the caption, "that damn fern."
RELATED: Kate Hudson and Matthew McConaughey Celebrate 'How to Lose a Guy in 10 Days' in Throwback Instagram Posts
Shortly after sharing the photo, Hudson posted the same snapshot, but captioned hers, "That damn fern…? That damn fern?!?! YOU LET IT DIE! ❤️."
Fans can't get enough of Hudson and McConaughey's sweet exchanges
Instagram users loved that Hudson and McConaughey brought a dose of early 2000s nostalgia with their recent posts, with many commenting about how the movie is still one of their favorite films.
"Hehe I have to watch this movie now for the 2638x haha," one person commented under Hudson's post.
"Best👏movie👏of👏all👏time," someone else wrote.
A few fans are even calling for Hudson and McConaughey to reunite for another film, since the last project they starred in was Fools Rush Gold in 2008.
"Love Matthew and Kate together. Hopefully they will do something again soon," another person wrote.
While it has been confirmed that a How To Lose a Guy in 10 Days reboot is coming to Quibi, there's no word on whether Hudson or McConaughey will make appearances.
No release date has been announced yet for the new version, but we'll be sure to keep you posted on updates as they happen — while holding on tight to our love ferns, of course!