Kate Hudson Once Revealed She Never Thought She'd Date Danny Fujikawa: 'No Moves Were Made'
It's official — Kate Hudson is engaged! The Almost Famous actor recently announced this exciting news on social media, sharing a sweet snapshot of her and her now-fiancé, Danny Fujikawa, embracing each other after he popped the question. Though it looks like Hudson couldn't be happier to be marrying Fujikawa, she actually didn't think that their relationship would ever get to this point, let alone past the first date.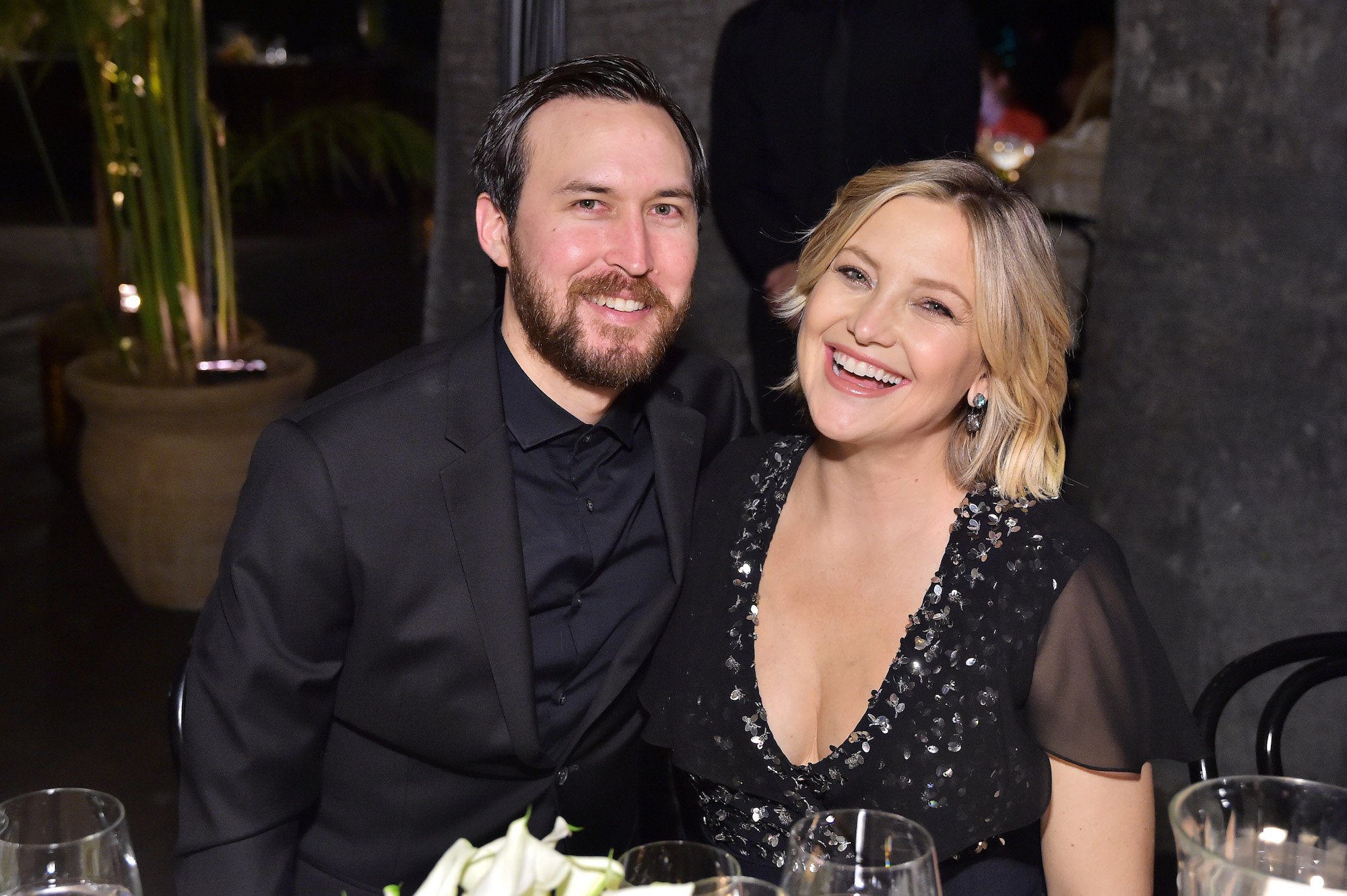 Kate Hudson first met Danny Fujikawa when she was pregnant with her eldest son
Kate Hudson and her fiancé Danny Fujikawa go way back.
The two first met in the early 2000s while the actor was pregnant with her son Ryder. In December 2017, Hudson reflected on meeting the musician for the first time a year prior, sharing that they came to know each other while hiking.
"His step sisters are my best friends [Sara Foster and Erin Foster] and so it goes we have been in the same circle for over a decade," she wrote on Instagram at the time. "A year ago today, Danny took me on a hike and what I thought was just a hike with a family friend turned very quickly into an unexpected first date."
Hudson noted that despite their friendly hangout turning into a date, a relationship between her and Fujikawa didn't blossom right away.
"No moves were made on this first date," Hudson added. "In fact, it took months for him to make a first move!"
Kate Hudson and Danny Fujikawa started dating in 2016
A few months after their first date, Kate Hudson and Danny Fujikawa began seeing each other exclusively. In May 2017, the pair made their red carpet debut at the premiere of the 2017 film Snatched, starring Hudson's mom Goldie Hawn, in Los Angeles.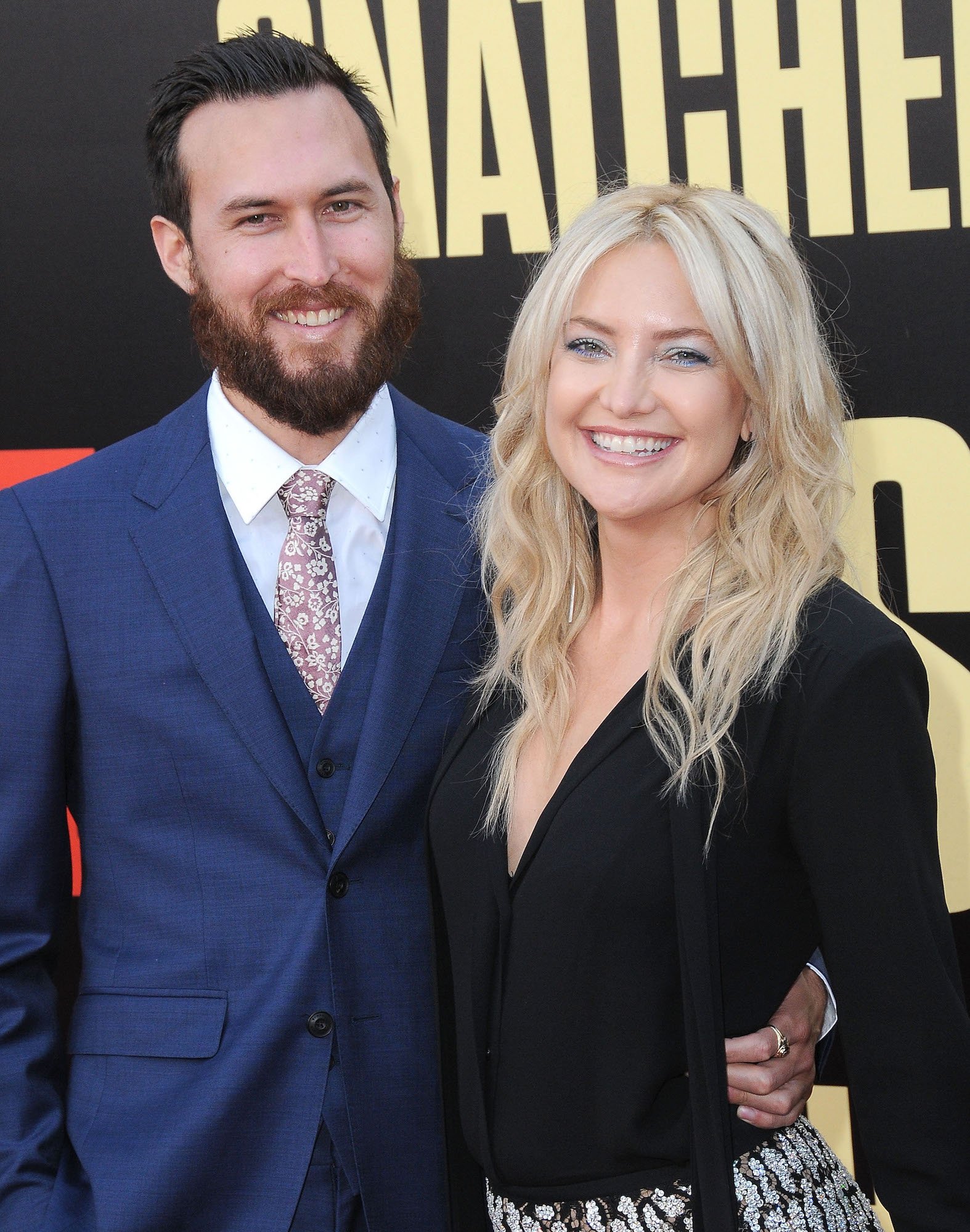 RELATED: 'How to Lose a Guy in 10 Days': Kate Hudson Used Her Marriage to Chris Robinson to Get the Part
The two looked like the ultimate couple during the event, posing for photos with their arms around each other and, at one point, sharing a kiss for the cameras.
Hudson even gushed about her new beau to reporters.
"My cute man. He's the best!" she told Extra at the premiere. The Fool's Gold star was then asked what she loves most about Fujikawa, to which she replied, "How long do you have? He's a good man."
A year later, Hudson announced that she was pregnant with her and Fujikawa's first child. In October 2018, the couple welcomed their daughter Rani Rose Hudson Fujikawa.
"We have decided to name our daughter Rani (pronounced Ronnie) after her grandfather, Ron Fujikawa. Ron was the most special man who we all miss dearly. To name her after him is an honor," Kate wrote in her announcement post shared on Instagram.
She added, "Everyone is doing well and happy as can be. Our family thanks you for all the love and blessings that have been sent our way and we send ours right back."
Kate Hudson and Danny Fujikawa just hit a significant relationship milestone
Though Kate Hudson often gushes about Danny Fujikawa on social media, there has only been a handful of times she's opened up about her love for him and their relationship during interviews.
One of those times was in late 2019 when the Golden Globes winner raved over her beau's unwavering support while speaking with Women's Health magazine.
"I've got the best man," she said. "It's the first time I feel like I have a real teammate in this. We're able to pick up where the other one has to leave off. If I have to go to a dinner meeting, he can be home. His number one priority is family. And when we have our disputes, I feel the thing that allows us to get through them is having the same ultimate goal, and that includes being in each other's life. It just feels so nice."
Since then, Hudson and Fujikawa have continued enjoying every minute of their relationship and can look forward to many more years together now that they are engaged.
RELATED: Inside Kate Hudson's Life Raising 3 Kids With 3 Different Dads in Quarantine