Kate Hudson Shares How Mom Goldie Hawn Inspired Her Own Parenting Style
Kate Hudson has learned a lot from her mother, Goldie Hawn. But one of the most important things the Fool's Gold star has taken away from her famous mom is how to be an active parent in her children's lives, which has ultimately helped her in her parenting journey.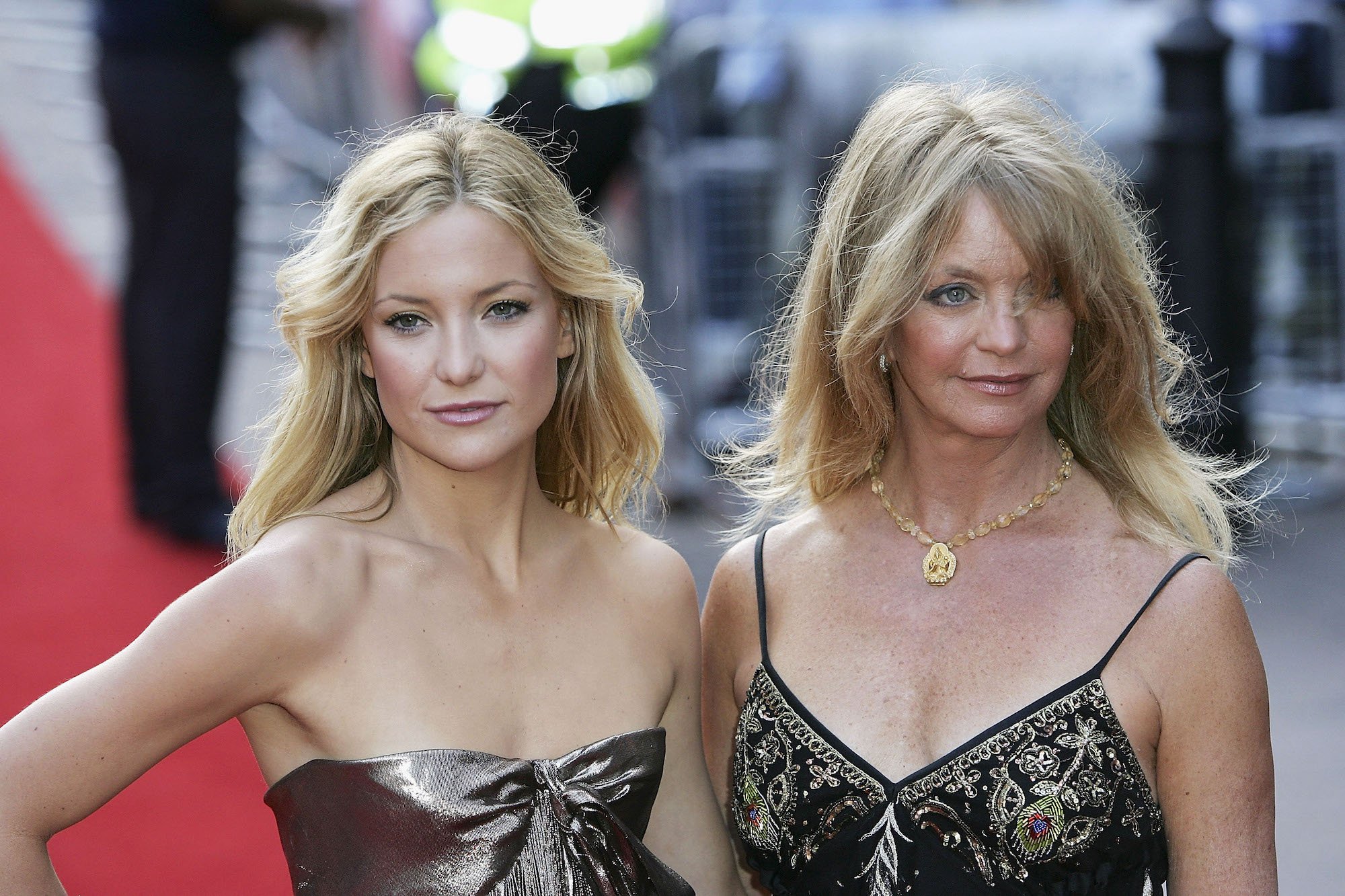 Kate Hudson grew up taking family trips with her mom and brother
Even though Hawn was one of the most sought-after actors when her children were growing up, she never let her career get in the way of her spending quality time with her family.
While recently speaking with People, Hudson, who is Hawn's only daughter, opened up about what it was like growing up with her famous mom.
According to the How To Lose A Guy In 10 Days star, Hawn was very active in her and brother Oliver's lives, sharing the she would often come up with family activities to do so that they could enjoy each other's company.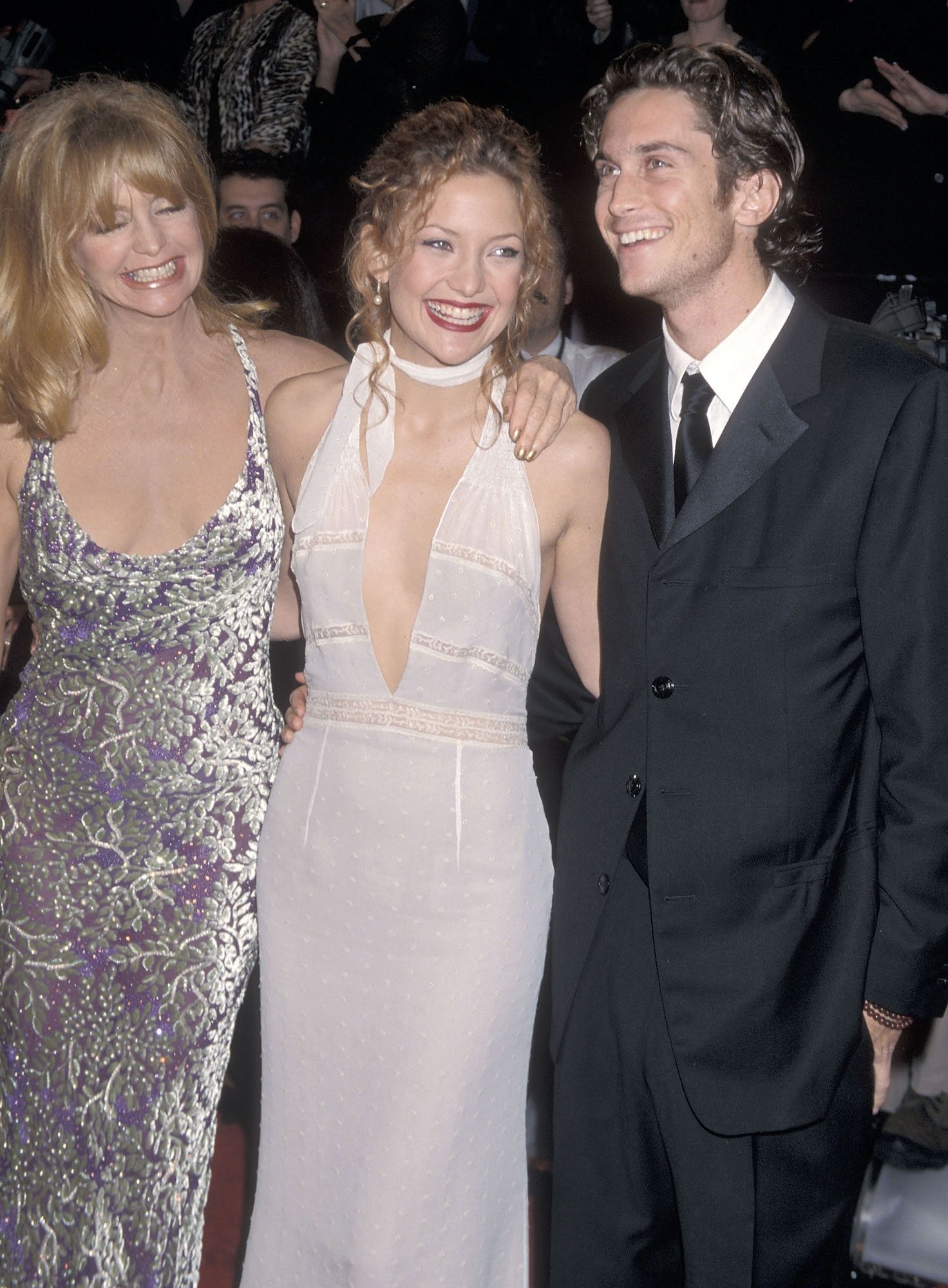 "When we were kids and we would go on road trips or we would travel, we had each other, Uno and any toys," Hudson explained to the outlet. "I remember at one point, we got really into playing jacks. It's funny because it forced us to really sort of be imaginative and connect."
By spending time together with no distractions, Hudson and her family were able to grow close. Now, those memories inspire the Raising Helen star to do the same with her own children.
"It's one of those things that I think there are really amazing things about technology, but I just don't want to lose that with my own kids – the importance of putting all that away," she continued. "When kids are bored, they think of the most amazing things to do. My mom used to say that."
Hudson added, "I remember, I used to say, 'Oh, I'm bored.' And [my mom would] be like, 'Good, be bored. Figure something else to do. Figure something out. As I had my own kids, I realized it's really good for them to be bored and … just spark their imagination."
Kate Hudson learned how to co-parent from her mom
Though making time for her kids is one of the biggest things Hudson has learned from Hawn, it isn't the only lesson she's taken away from her famous mother.
While appearing on the Divorce Sucks! with Laura Wasser podcast in 2019, Hudson revealed that Hawn showed her how to successfully co-parent with her three children's fathers, ex-husband Chris Robinson, ex-fiancé Matt Bellamy, and boyfriend Danny Fujikawa.
"I think the one thing that I learned from my mom is that no matter what you're feeling and no matter what — when I see my friends talking (expletive) about their ex-spouses in front of their kids, I get so upset because they don't recognize how much that affects their child and how resentful their child will become of them," she explained. "No matter what, I never heard a bad word about my father."
The actor continued, "Kids are not only incredibly intelligent, but eventually they can make their mind up themselves. They will see with their own eyes whatever needs to be seen and they need to come to that on their own terms. It's not our place to tell them how to feel about the other parents. I think that's so important." 
Kate Hudson once received the best parenting advice from Goldie Hawn
With her oldest son being 17, Hudson has learned a thing or two about parenting. But one of the biggest takeaways from Hawn that she's applied to her parenting style is that being a mother involves a lot of give and take.
"Mom's like, 'Because the second they leave your body, they don't belong to you anymore,'" Hudson previously told People of "the best advice" she's ever received from Hawn. "I think that was the most powerful thing you've ever said to me."
She continued, "The biggest similarity between [our] parenting styles is the kindness. Looking people in the eye, that's where we're [both] strict. The other stuff, I just want my kids to be happy and be good people in the world."