Kate Middleton: 8 Times the Duchess of Cambridge Handled Wardrobe Malfunctions Like a Pro
Catherine, Duchess of Cambridge has found herself on many best-dressed lists but that doesn't mean she's immune to wardrobe malfunctions. Although she always dresses for her role as the future queen, her clothes don't always cooperate. In her nine years as an official member of the British royal family, Catherine has experienced many wardrobe malfunctions but she always handles them like a pro. 
The wind has caused many wardrobe malfunctions for Kate Middleton
The wind; enemy to breezy skirts and dresses everywhere and something Catherine knows all too well. The wind has wreaked havoc on her outfits (and hair) many times over the years. 
Attending Princess Eugenie of York's wedding to Jack Brooksbank on Oct. 12, 2018, a gust of wind picked up and threatened to expose Catherine's underwear to photographers. The Duchess of Cambridge cooly kept the hem of her dress down.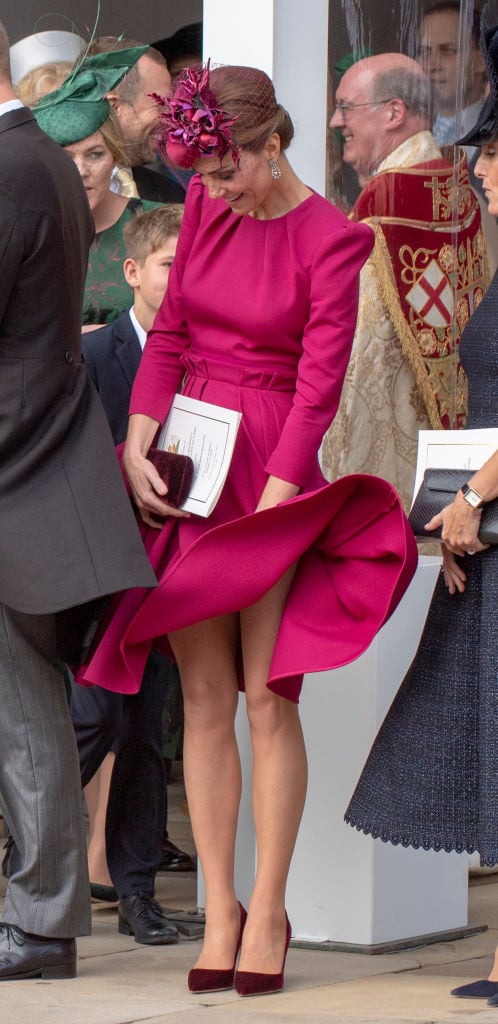 Attending a workshop organized by the National Portrait Gallery on January 28, 2020, Catherine's skirt flew up.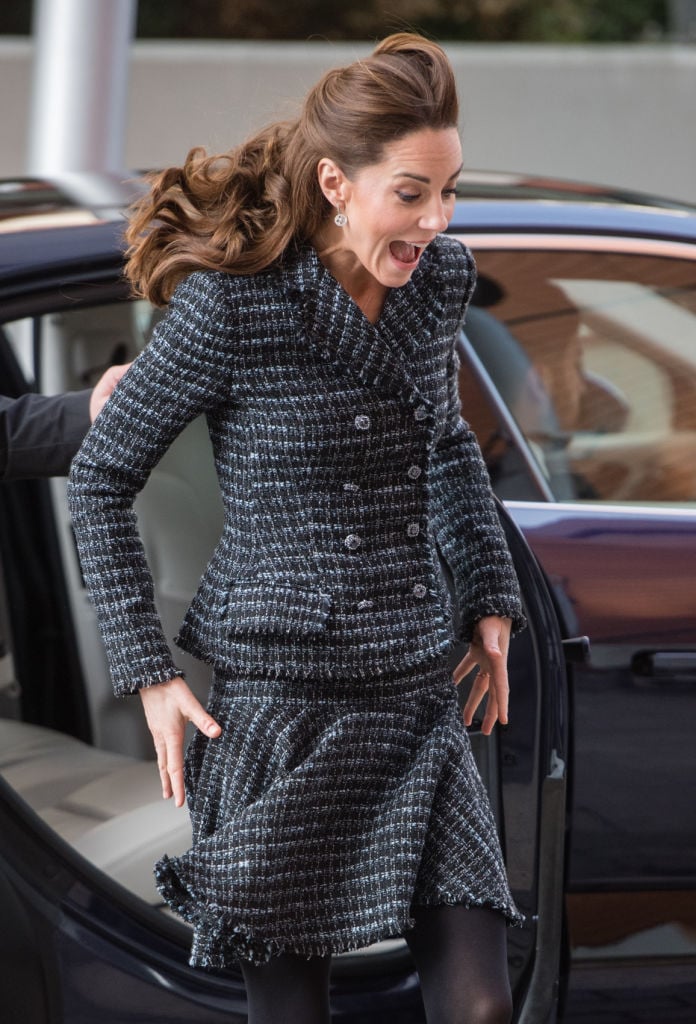 She laughed off the wardrobe malfunction and moved on with the engagement. 
On her and Prince William's first royal tour following their wedding, they visited Canada. During one of their engagements, there must have been high winds because cameras got a shot of Catherine's exposed legs.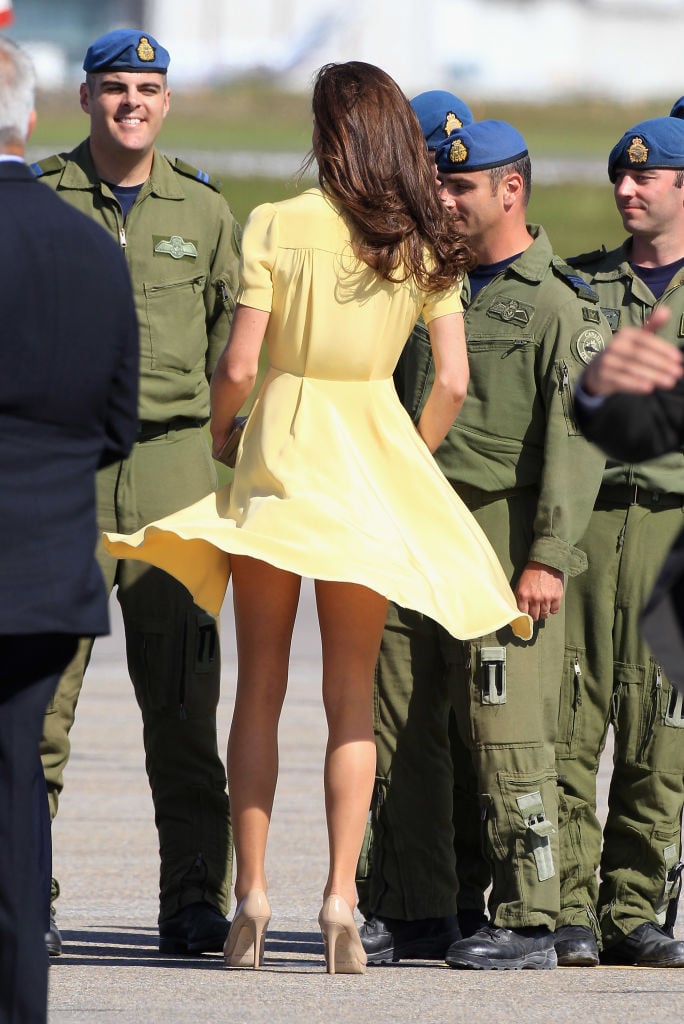 Throughout the event, the newly minted Duchess of Cambridge did her best to kept her dress and hair from blowing in the wind.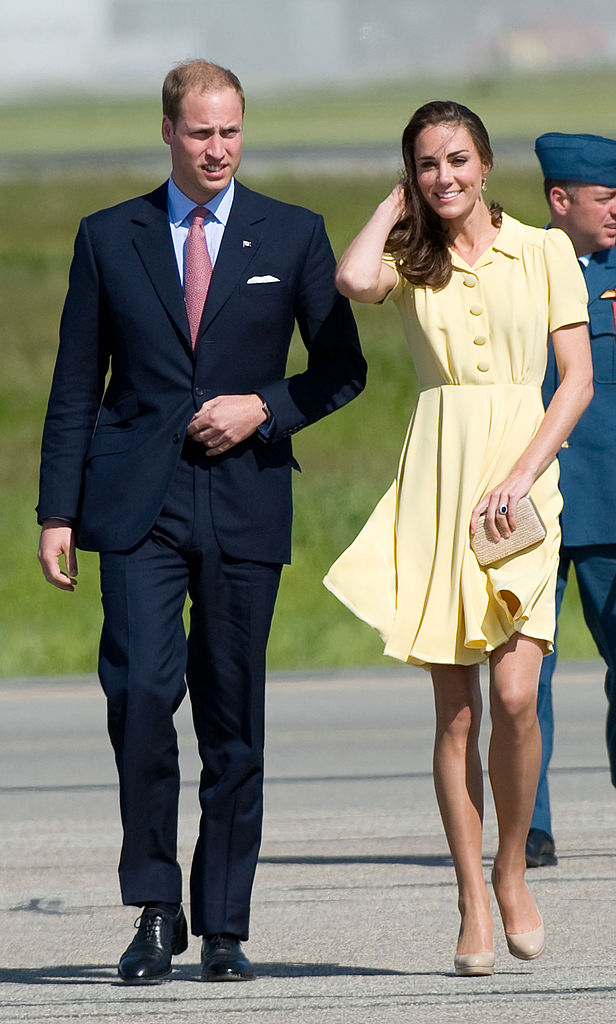 Despite the wardrobe malfunction, she kept a smile on her face.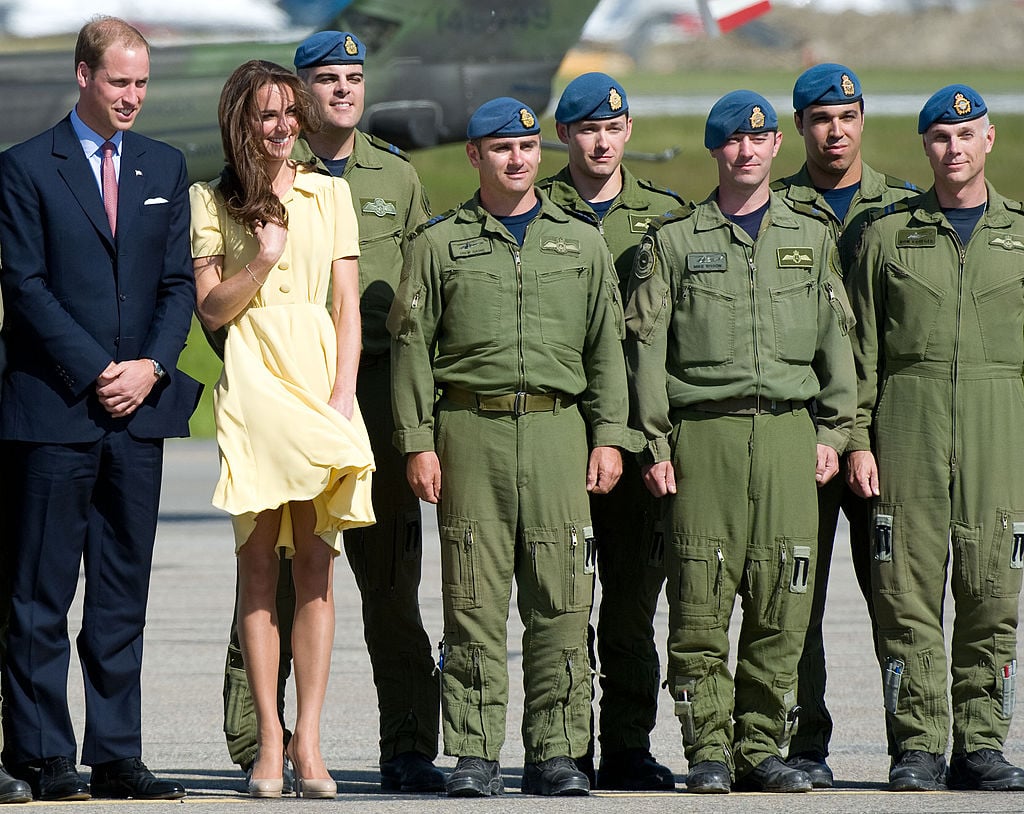 During her and William's royal tour of India and Bhutan in 2016, they honored soldiers with a wreath. During the somber moment, the wind picked up and Catherine had to hold her dress down to prevent a wardrobe malfunction.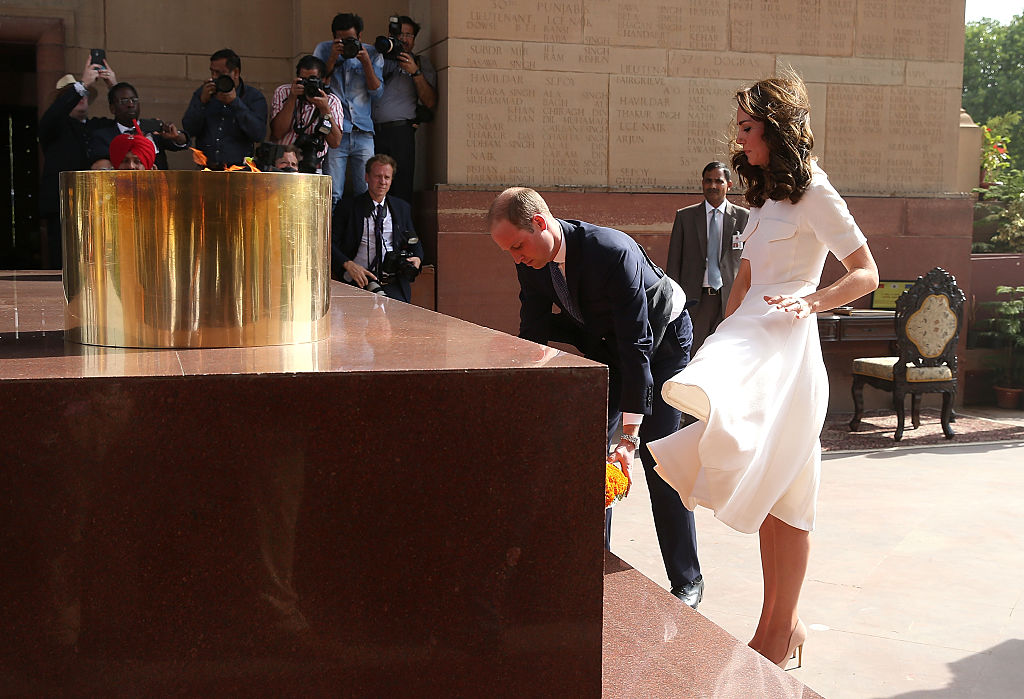 To avoid wardrobe malfunctions like Catherine's, Queen Elizabeth II has weights sewn into the hem of her dresses and skirts.
She's had problems with shoes
According to Hola!, Catherine nearly lost one of her shoes during an engagement with William on Nov. 12, 2019, when they visited a celebration for crisis volunteers. Heading to the car, Catherine practically stepped out of her shoe causing her to stumble.
Catherine handled it like a pro, laughing off the brief misstep with William.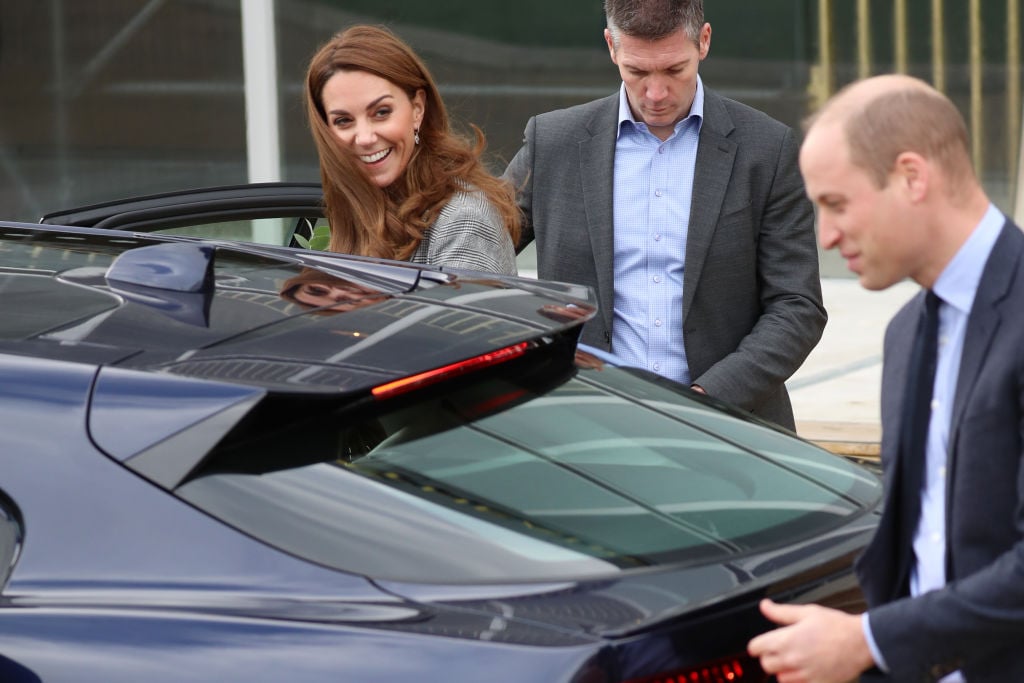 That wasn't the first time the Duchess of Cambridge had a wardrobe malfunction concerning her footwear. In 2014, during a royal tour of Australia and New Zealand, Catherine and William strolled through a vineyard. It could've been the ground or her wedge shoes but somehow Catherine stumbled for a moment before catching herself.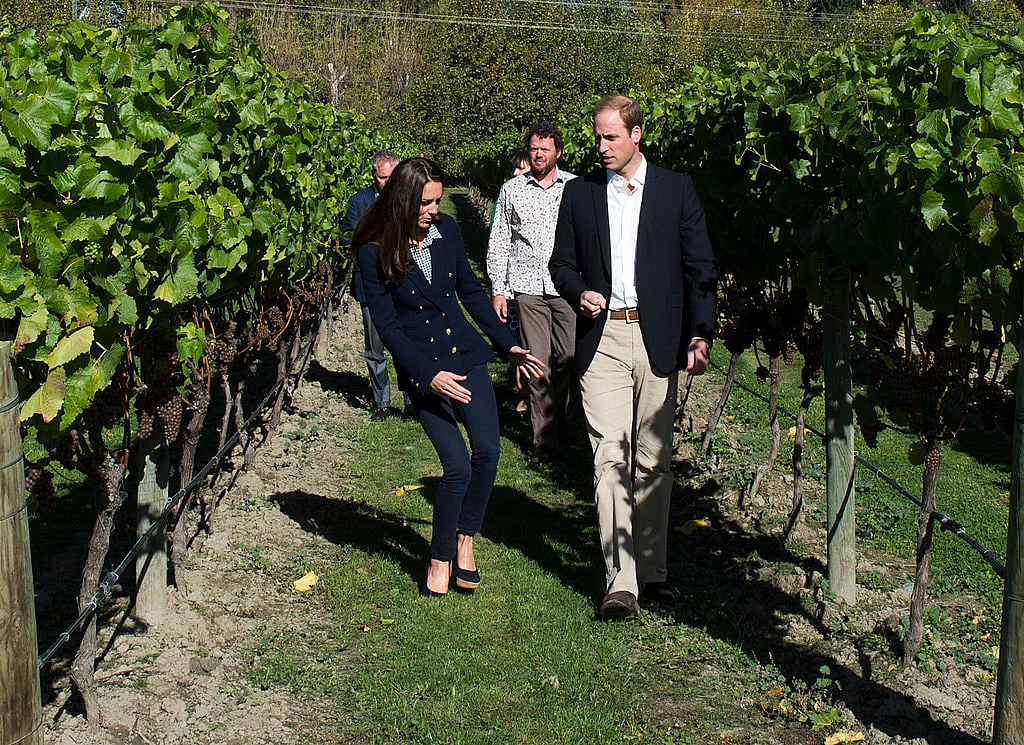 Attending a St. Patrick's Day parade in 2013, Catherine's heel got stuck in a grate. But she didn't let it bother her. The Duchess of Cambridge held William's hand while she wiggled her heel free.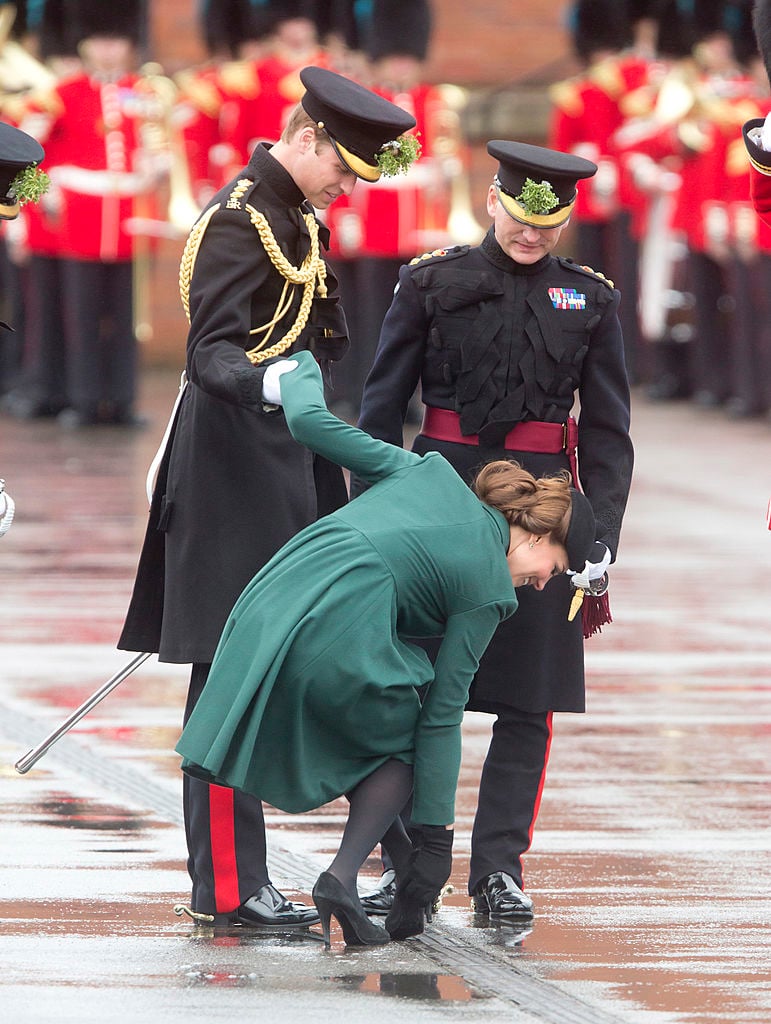 The same thing happened in February 2018 when Catherine opened a treatment center. Greeting people, her heel got stuck in a grate, and according to Harper's Bazaar, she simply carried on like nothing happened. A true pro!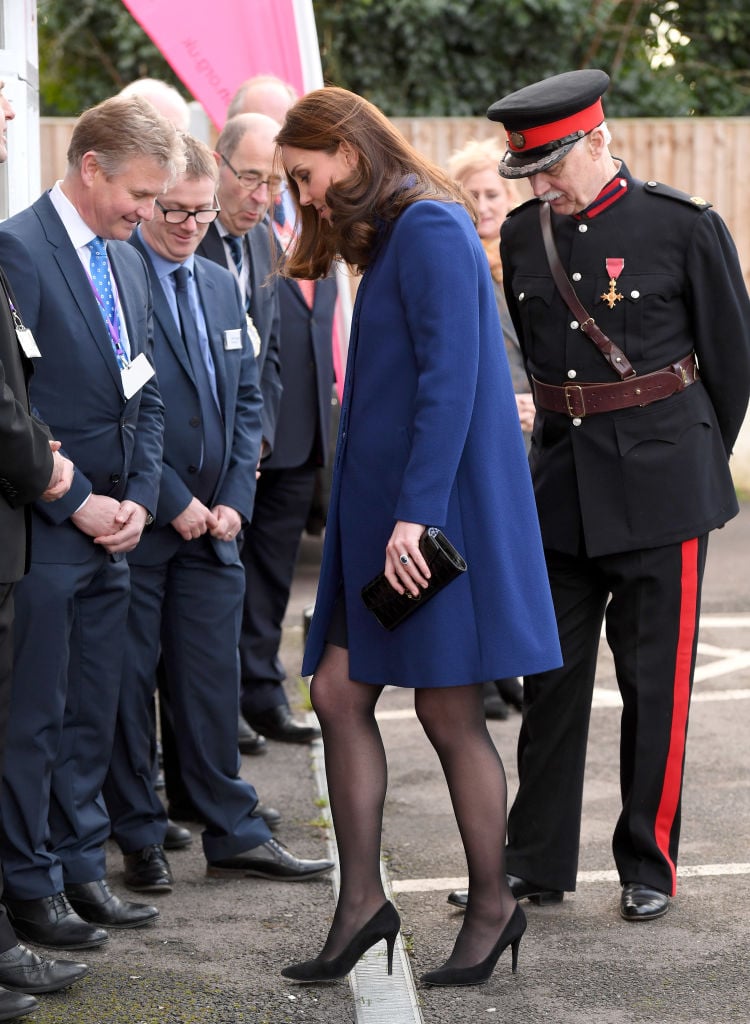 Clearly, Catherine is a pro with any wardrobe malfunction that comes her way. She handles the situation gracefully, wears a smile, and laughs it off.