Kate Middleton Accused Of 'Abhorrent Behavior' In Order To Secure Her Role In The Royal Family
Kate Middleton reportedly did some questionable things to secure her spot in the royal family. It is no secret that members of the monarchy enjoy hunting wild animals for sport. They even have yearly traditions in which they meet up to hunt deer. But Middleton's involvement in such activities drew some harsh criticism back in the day, especially after she was accused of doing it just to gain favor with her future in-laws.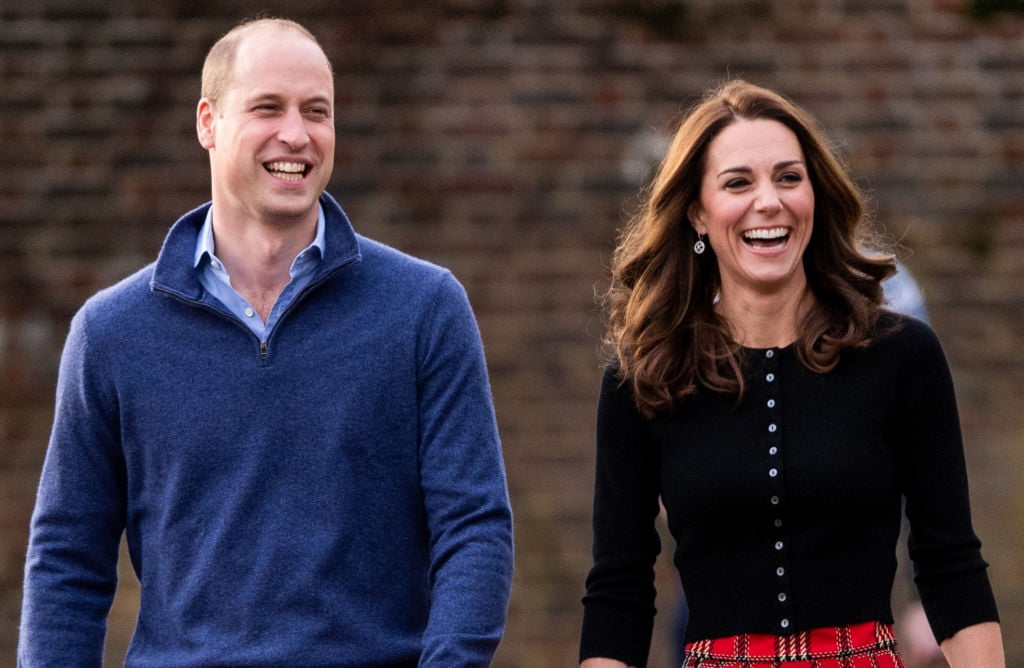 Inside Kate Middleton and Prince William's early days
Middleton and William first met while attending the University of St. Andrews in the early 2000s. The two started off as good friends before their relationship turned romantic. Things really took off, however, when the pair moved into the same house with two other friends. Although they grew closer with each passing year, they kept their romance out of the public eye until a skiing trip in 2005.
Despite the media coverage, sources claim that the royal family refused to say Middleton was William's girlfriend until 2008. According to Express, Kate Middleton worked hard to earn the favor of the royal family and went to extreme lengths to gain their support.
This includes going on a deer hunt with Prince Charles in Scotland. Shortly after she returned home, photos surfaced of Middleton posing beside her kill, which created quite the stir amongst animal rights advocates.
Kate Middleton's actions spark controversy
In light of the controversial photo, a spokesperson for People for Ethical Treatment of Animals (PETA) released a scathing statement about how Middleton took part in the hunt so that she could secure her spot in the royal family. Even worse, inside sources claim that Middleton seemed to enjoy the sport and did not hesitate to jump right in.
"It is shocking and abhorrent that she is engaging in blood sports," the statement read. "Kate is obviously trying to endear herself to the Royal Family and her decision will do her no favors whatsoever."
Hunting, of course, is nothing new for members of the royal family. Prince Charles reportedly took Princess Diana on a hunt in Scotland as well. His sons, Prince Harry and Prince William, are also known to partake in the sport on a frequent basis. It is unclear why Middleton choose to go on the hunt, but her counterpart, Meghan Markle did not make the same mistake.
How does Meghan Markle feel about hunting?
Unlike Kate Middleton, Markle opted out of the hunting tradition. In fact, sources claim that Markle asked Harry to stop killing animals altogether. The former actress is an avid supporter of animal rights and does not think hunting is good. Although Markle made her stance clear, Harry still went on his annual hunting trip with the family on Boxing Day.
Given the royal family's proclivity towards killing wild animals, PETA gifted Harry and Markle a wool-free outfit for their newborn son, Archie. The organization hopes that the gesture will inspire other mothers around the world to choose animal-friendly clothes to keep their little ones warm as well.
Markle and Harry did not comment on the gift, though it is pretty clear that the former Suits star will not be joining the family on Boxing Day anytime soon.
William almost rebelled before college
While Kate Middleton deals with the fallout of her "abhorrent behavior, a new documentary has shed some light on William's early days. The documentary, titled Prince William at Thirty, revealed that William almost shaved his head bald prior to enrolling at St. Andrews in 2001.
Sacha Hashim, who worked with William in 2000, claims that she offered to shave his head during a trip to Chile. William almost agreed to do it, but changed his mind because he did not want to be accused of being a skinhead in the press. William had a full head of hair at the time, so it was probably a good idea not to go bald just yet.
This is not the first time William has been accused of questionable behavior. In his 2011 book, William & Catherine: Their Story, author Andrew Morton claimed that William was a very strong-willed person when he met Middleton and often treated her like a servant. This could be the reason why Kate Middleton was willing to do whatever it took to win over Prince William's family, even if that meant risking her reputation.