Kate Middleton Accused Of 'Cruel' Behavior At Balmoral Before She Was The Duchess Of Cambridge
There is no doubt that Kate Middleton is one of the most popular members of the royal family, but even the Duchess of Cambridge has faced her fair share of criticism. Back when she was dating Prince William, Middleton took part in a royal family tradition that led to accusations of "cruel" behavior.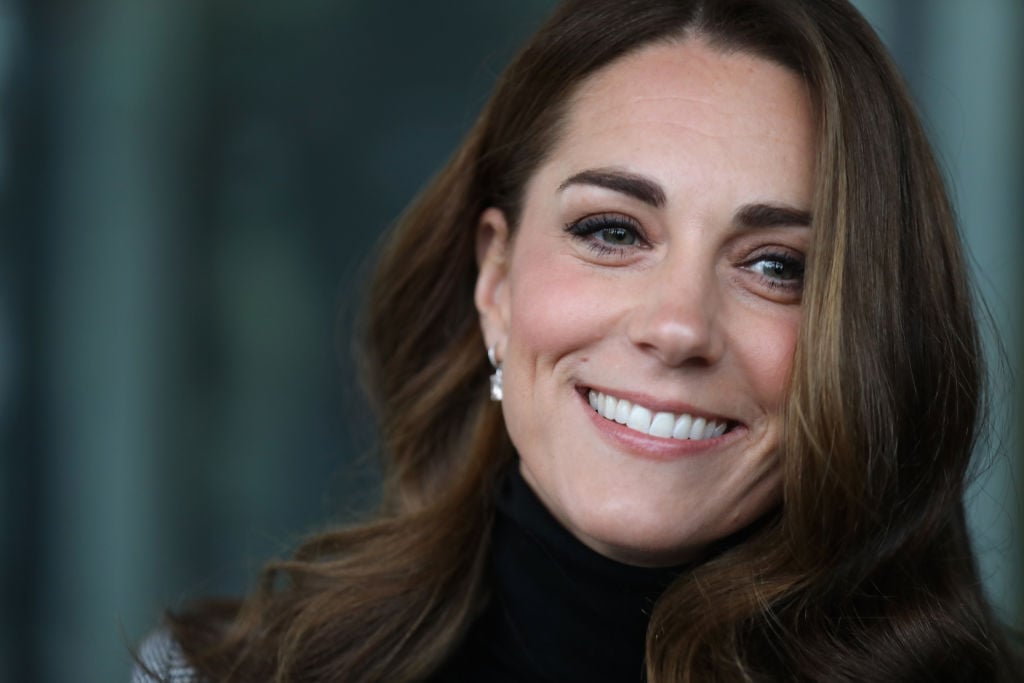 Learning to hunt deer
Middleton dated Prince William for nearly a decade before they tied the knot in 2011, so before she became the Duchess of Cambridge she spent a lot of time with the royal family. Back in 2007, Middleton was spending time at the Queen's beloved Balmoral estate when Prince Charles taught her how to hunt and shoot deer.
This pastime is popular in the royal family, and it is something that many of them learn as small children. Prince William reportedly learned from Prince Philip when he was a boy. During her lesson, Kate Middleton showed "a remarkable level of confidence," and cameras were on hand to capture the moment.
However, as soon as the pictures appeared in the media, Middleton faced the wrath of animal rights groups.
"It is shocking and abhorrent that she is engaging in blood sports," said a spokesman for People for the Ethical Treatment of Animals (PETA). "Kate is obviously trying to endear herself to the Royal Family and her decision will do her no favors whatsoever."
Comparing Kate Middleton to Princess Diana
Both PETA and the League Against Cruel Sports spoke up about Middleton's deer hunt. A spokesman for the League said that "killing deer for sport is a horrible pastime," and added that Middleton wasn't setting a good example for young women and the hunt would damage her reputation.
PETA's Yvonne Taylor said the future Duchess' behavior was "absolutely appalling," and claimed that "the vast majority of the public will be disgusted by these images."
Taylor accused Kate Middleton of causing a public outcry earlier when she wore a fur hat, and then condemned her for "endorsing blood sports."
"Some have compared Kate to Diana, but Diana never wore fur and she also turned against blood sports," said Taylor.
According to Express, just before she married Prince Charles, Diana went on a hunt with her future husband and participated in a ceremony where a hunter's forehead was smeared with the blood of the first animal they killed. Diana reportedly vowed never to take part in that again.
Kate Middleton never participated in such a ceremony. And, hunting deer at Balmoral is not necessarily a blood sport. In the Scottish Highlands, hunting is necessary to control the deer population because they don't have any natural predators in the region.
Are tensions brewing at Balmoral this year?
A new report from The Daily Mail claims that Prince William and Kate Middleton have delayed their trip to Balmoral this year because they want to avoid Prince Harry and Meghan Markle. Instead of heading to the Queen's summer estate as scheduled, the Duke and Duchess of Cambridge are waiting for the parents of Archie Harrison to return to their home in Windsor.
Royal expert Robert Jobson suggests that the schedule change was a result of Prince Harry's recent comments that he and Markle plan to have a maximum of two children due to environmental concerns and Markle's recent guest-editing role for the September issue of British Vogue where she refused to grace the cover.
"The Duchess insisted it would have been 'boastful' to appear on the cover – but failed to mention that Kate became the fashion bible's cover star two years previously," said Jobson.
Despite the media's attempts to fuel the rumors of a feud between the two couples, there really hasn't been any evidence to support these claims. During every public appearance they make together – from Trooping the Colour to polo matches to Wimbledon – everyone in the royal family appears to be getting along just fine.
Kate Middleton has not commented on the rumors surrounding their trip to Balmoral.