Kate Middleton Admits She Failed When She Tried to Make This For Prince George
Even though she's a royal, many women around the world view Catherine, Duchess of Cambridge as extremely relatable every time she opens up about parenting and the things she does for her three children.
Prince George, Princess Charlotte, and Prince Louis' mom recently spoke about another moment mothers everywhere can relate to when she revealed that she tried making a special gift for her oldest son but wasn't successful at it. Read on to find out what that was and what Kate's kids love to make with her these days.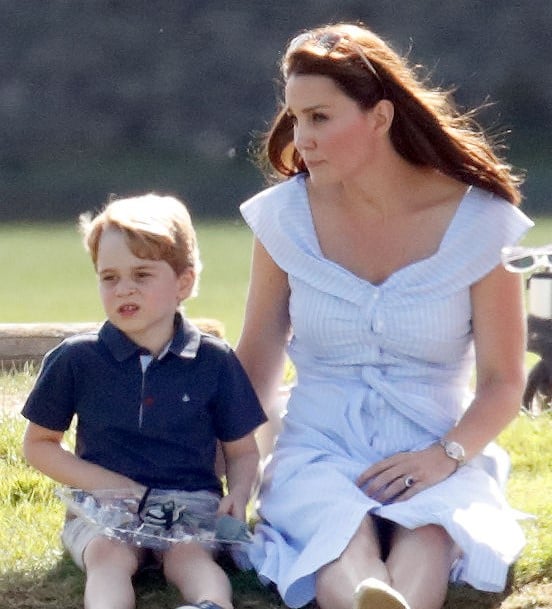 The duchess tried making this for Prince George
On Jan. 15, Kate and Prince William visited children in Bradford in the West Yorkshire district. It was the couple's first royal engagement of the year and they were there to promote cohesion in the city.
While at the Bradford Khidmat Center, the duchess met a group of ladies who were crocheting. Kate then told them about her experience when she took up knitting in 2013 and attempted to make a onesie for Prince George.
"I tried knitting when I first had George. I tried to knit him a very special jumper, but I got halfway down and it splattered," William's wife admitted.
The Duchess of Cambridge added that she recognizes that it's "such an amazing skill."
What George and Charlotte enjoy making with their mom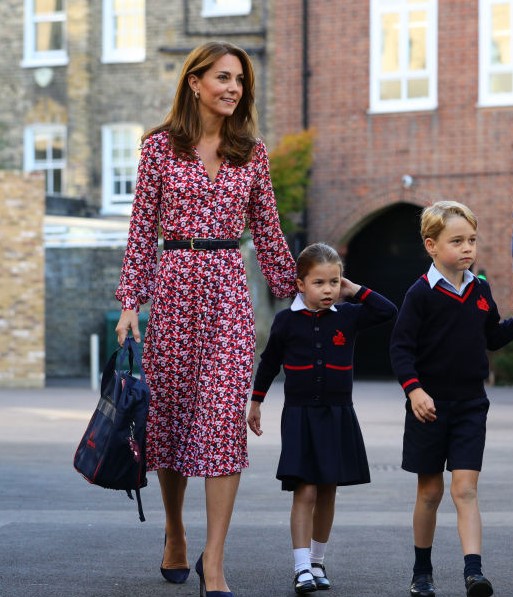 While Kate may not be the best at knitting, she does have skills in the kitchen and loves to cook. The duchess previously said that her children enjoy making some dishes with her as well.
Two of their favorites the young prince and princess help their mom make are homemade pizza and cheesy pasta.
Matthew Kleiner-Mann, chief executive of the Ivy Learning Trust, relayed a conversation he had with Kate about her kiddos learning to cook.
"She was telling us how much her children love cooking and how they cook for her. They made cheesy pasta the other day. One stirs the flour, one puts the milk and butter in. And they make salads and stuff," Kleiner-Mann told reporters.
The little royals love these dishes as well
In addition to pizza and cheezy pasta, Prince George' s favorite food is Italian cuisine. The future king really likes all types of pasta and any Italian dish.
As for his sister, well the Duchess of Cambridge previously spoke with 2017 MasterChef winner Saliha Mahmood-Ahmed and explained that her young daughter is a big fan of curry.
Kate also mentioned that it's a bit tricky to make because Prince William and the children differ when it comes to how hot and spicy they like it. She then noted that Charlotte handles the heat better than her father.
"Yours is medium, and I quite like it hot," Kate said to William, before adding that "Charlotte is pretty good with heat."
Read more: Do Prince George and Princess Charlotte Have Any Pets?