Kate Middleton Got Advice From Camilla Parker Bowles on Royal Life Before Marrying Prince William, Royal Expert Says
Today, Catherine, Duchess of Cambridge may be known for handling her royal duties well but there had been a time when royal life didn't come second nature to her. Before she married her husband, Prince William, Duke of Cambridge in 2011, Catherine had to learn the ins and outs of the British royal family. And she reportedly got some help from her mother-in-law, Camilla, Duchess of Cornwall. 
Kate Middleton and Camilla Parker Bowles met years before 2011 royal wedding 
Catherine had known Camilla for quite a while before she married William on April 29, 2011. After all, the Duchess of Cambridge began dating William when they were both college students at Scotland's University of St. Andrews. They dated for years before getting engaged which gave Catherine plenty of time to get to know her then-boyfriend's stepmother.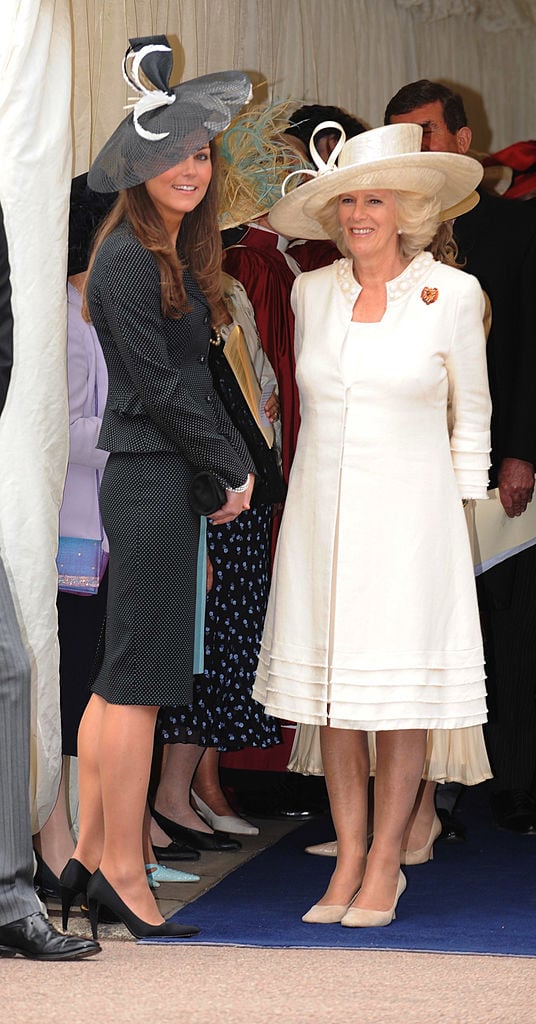 While it's unclear when exactly they met for the first time, Catherine did attend Camilla's wedding to Charles, Prince of Wales in 2005. After that, they were occasionally seen at royal events together.
Camilla Parker Bowles offered Kate Middleton advice to 'settle nerves', royal expert says
Joining the British royal family isn't all tiaras, greeting well-wishers, and championing causes. It's a big change for someone like Catherine who came from life as a commoner. Not only did she have to learn traditions, protocol, and etiquette, the Duchess of Cambridge reportedly took lessons on being a royal wife. In addition to all of that, she got some advice from Camilla. 
In the documentary, Charles & Camilla: King and Queen in Waiting per Express, royal expert Katie Nicholl shared that the Duchess of Cornwall met with the Duchess of Cambridge before she married William. According to Nicholl, Camilla wanted to the chance to offer advice and calm any nerves Catherine may have had.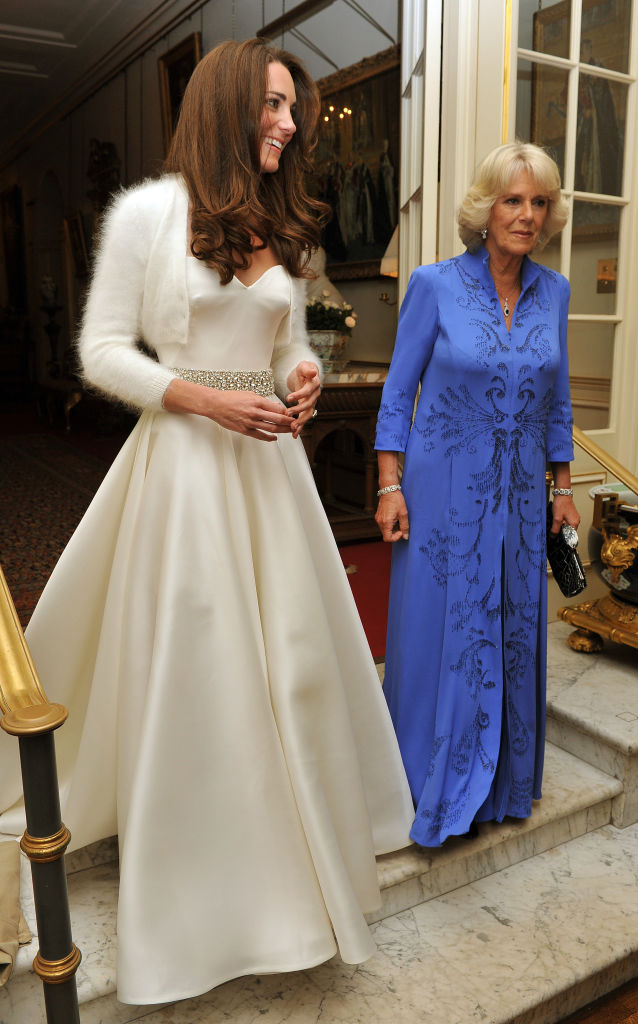 "In the run-up to the Royal Wedding, she took Kate out for lunch just to sort of settle nerves and give some good, step-motherly advice," Nicholl said before adding, "She has been there for the Duchess of Cambridge."
Today, with William and Catherine approaching their ninth wedding anniversary, Camilla remains close to Duke and Duchess of Cambridge. In the wake of Prince Harry, Duke of Sussex and Meghan, Duchess of Sussex stepping down from life as senior royals, some reports have claimed Charles and Camilla are closer than ever before with William and Catherine. 
Kate Middleton 'would've felt like an outsider' without advice, broadcaster says
In the same documentary, broadcaster Carole Malone spoke about the type of advice Camilla may have offered to Catherine before she officially joined the royal family.
Malone suggested, according to Express, Camilla gave her future daughter-in-law tips about how to deal with constant media attention and public scrutiny. Without any guidance from someone like Camilla, the transition to royal life would've been especially difficult.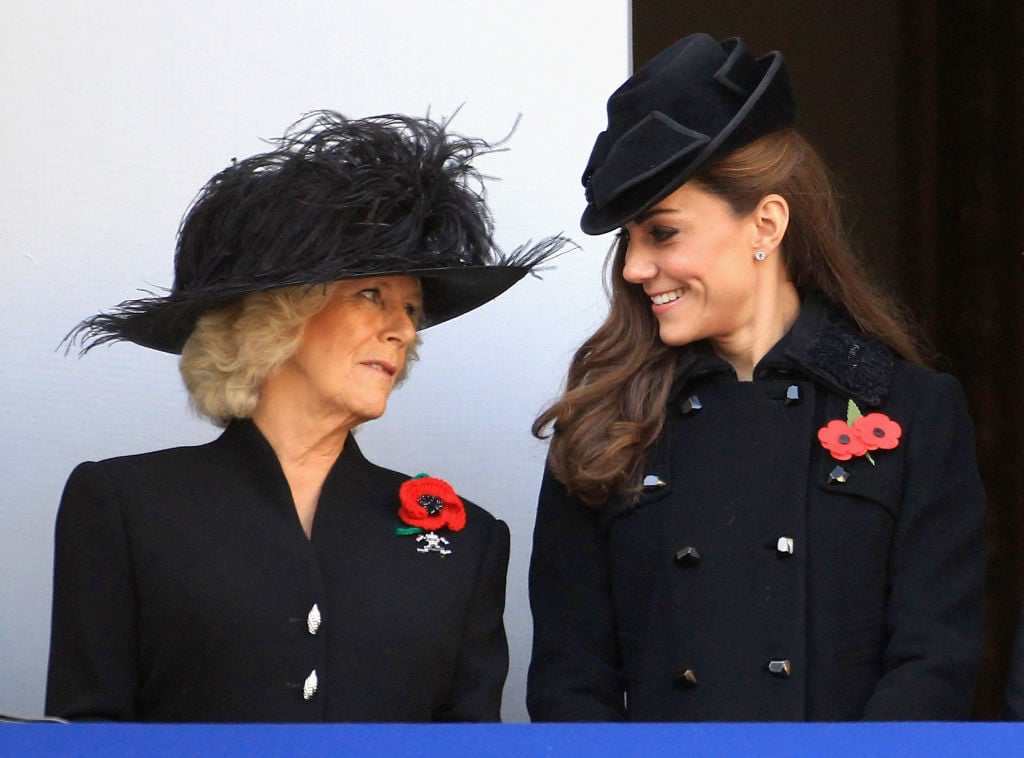 "Kate didn't know how to be royal so she would've felt like an outsider," Malone said. "In those early days, she was pursued, she was pursued by the paparazzi, by the press."
In fact, the media's pursuit of Catherine got so intense, William released a statement asking them to leave her alone. Camilla had also experienced all kinds of public scrutiny and media attention and could share some tips with Catherine on how to deal. 
"Camilla knew how it worked, she was in a very good position to give advice," Malone said. 
Whatever advice Camilla may have given Catherine it seems to have worked. Catherine appears to have flourished as the Duchess of Cambridge, even to the point of reportedly being admired by Queen Elizabeth II for the dignified way she presents herself in public.