Kate Middleton 'Always Beats' Prince William in This Surprising Way
When we look at Prince William and Kate, Duchess of Cambridge, we don't usually think of them as being competitive, at least with each other. They seem to work as a team with everything that they do, from carrying out royal duties to being excellent parents to their three adorable children.
What royal fans often forget is that behind closed doors, the royals are more like us than we actually realize. Prince William and Kate, especially, are one of the most down to earth royal couples ever -—they do everything from having movie nights to spending quality time with the kids.
In addition, the Duke and Duchess of Cambridge are pretty athletic, and they actually enjoy challenging each other from time to time. We can only imagine the playful banter that goes on between them whenever they have the opportunity for some downtime, and as it turns out, the duchess really knows how to hold her own.
Here is how Kate "always beats" Prince William in this surprising way.
Kate Middleton is quite the athlete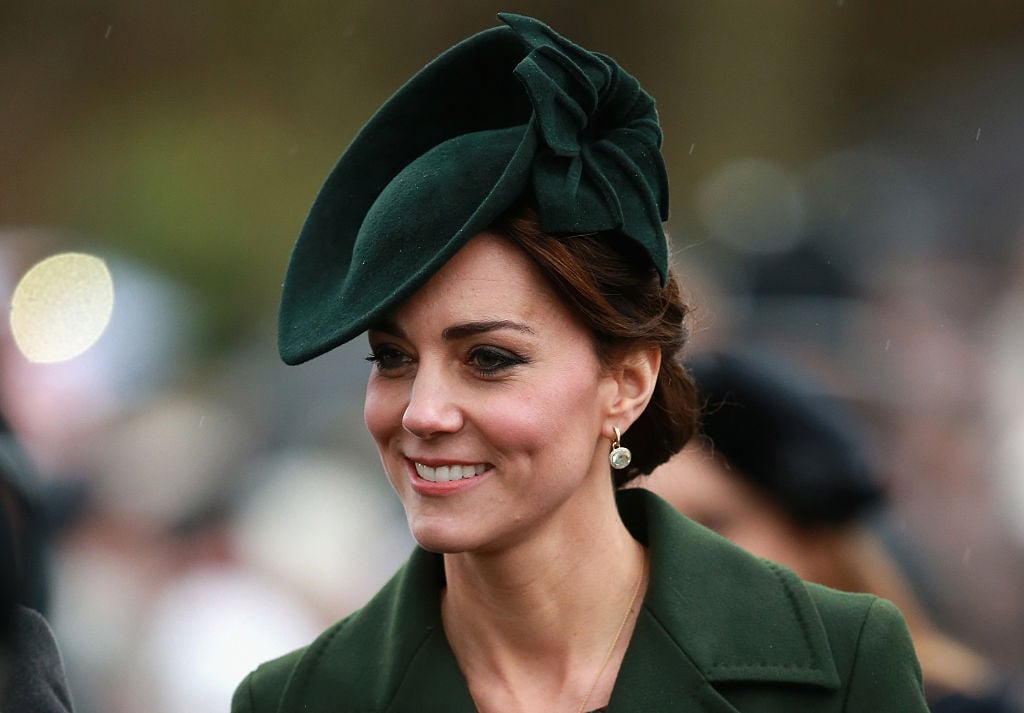 We all know that Kate's little sister, Pippa, is a sports and exercise enthusiast, but many people may not realize that Kate herself is pretty athletic, too. The duchess has been extremely athletic, ever since her school days and her love for physical activity is still going strong.
According to Shape, she takes part in a bunch of different things. Kate has been known to love skiing and has even gone on a few ski trips with Prince William. In addition to that, when she was away at boarding school, she was an avid runner and field hockey player and was even on the rowing team.
Kate and Prince William have also been seen at many events cheering on their favorite teams from the sidelines. Over the years, they have been photographed having a great time at polo matches, rugby games, and even horse races. Looks like Kate never gets tired of all the excitement.
Kate Middleton is known to be competitive
Kate may be easygoing when we see her at royal events and engagements, but she has actually been known to be somewhat competitive. She and Prince William enjoy challenging each other, and according to the Daily Mail, they love to engage in friendly competitions with each other.
So, what do their friendly challenges include? Well, they had a boat race in 2011, where Prince William came out as the winner. They also had a fun race when they attended a training session for the London Marathon and were both outrun by Prince Harry, who joined them at the event.
One of their most recent challenges was during their royal tour of Pakistan when they went head to head in a game of cricket, the national sport of the country. Prince William and Kate are so competitive, in fact, that they even have friendly rivalries with each other in the kitchen, seeing who can create the yummiest dishes and sweet treats.
Kate Middleton "always beats" Prince William in this surprising way
There are certain times when Prince William is the clear winner of the couple's challenges, but what is the one activity that he will never beat Kate at? According to The Sun, tennis is her favorite sport, and she beats her husband every single time they play.
Kate has had lessons, and she is excellent at the game. The Duke and Duchess of Cambridge have played against each other many times, but so far, Prince William just cannot beat his wife. She loves tennis so much, that she has even introduced Prince George to the sport and is getting him lessons as well.
We hope that one day we can see Prince William and Kate play against each other, and maybe even Prince George can have some fun with them too!