Kate Middleton and Camilla Parker Bowles: 7 Photos That Show They Really Are Close
Despite past rumors of a feud, Catherine, Duchess of Cambridge and Camilla, Duchess of Cornwall seem to be closer than ever.
Since Meghan, Duchess of Sussex and Harry, Duke of Sussex stepped down as senior members of the British royal family and moved to Malibu, Calif., with their young son, Archie Harrison Mountbatten-Windsor, Catherine and Camilla have been spending more time together. The women along with their husbands, Prince William, Duke of Cambridge and Charles, Prince of Wales have even been referred to as the new "Fab Four."
Whether or not the two couples have become closer since Meghan and Harry's royal exit, Camilla and Catherine have had years to get to know each other and undoubtedly have a friendly relationship. Ahead, check out photos of the two royal women.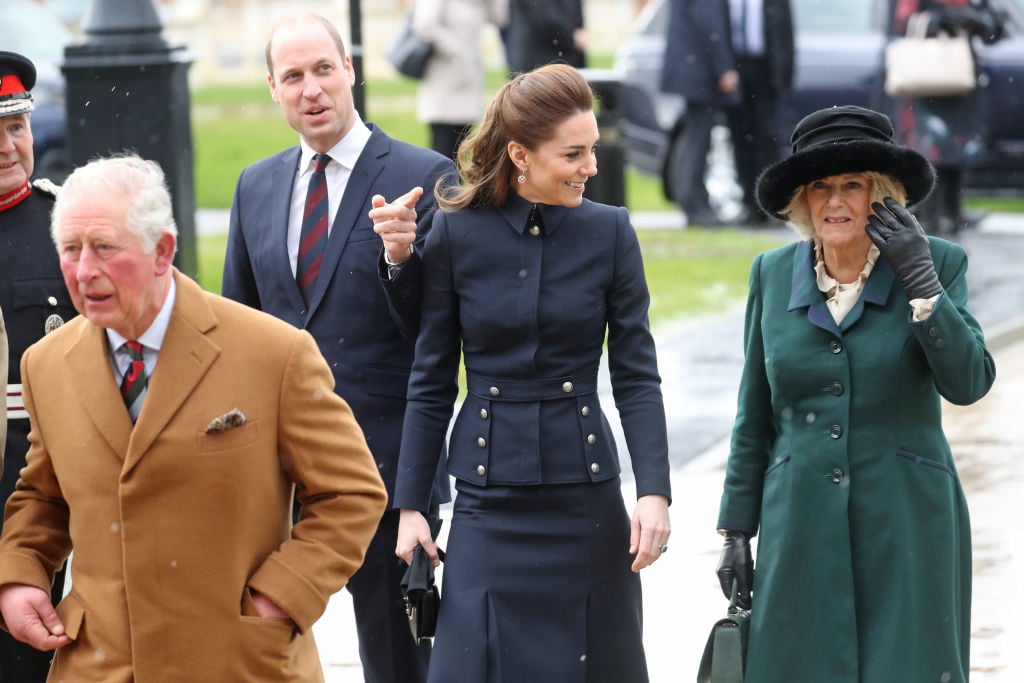 They were all smiles in 2008
One of the earliest events where photographers snapped photos of Camilla and Catherine together came in 2008. Three years earlier, the Duchess of Cambridge, then William's girlfriend, had been a guest at Charles and Camilla's wedding but they weren't photographed together.
It wasn't until 2008 the public got a good glimpse of the two royal women. Below, see them smiling for the cameras while attending the Order of the Garter service at Windsor Castle's St. George's Chapel in June 2008.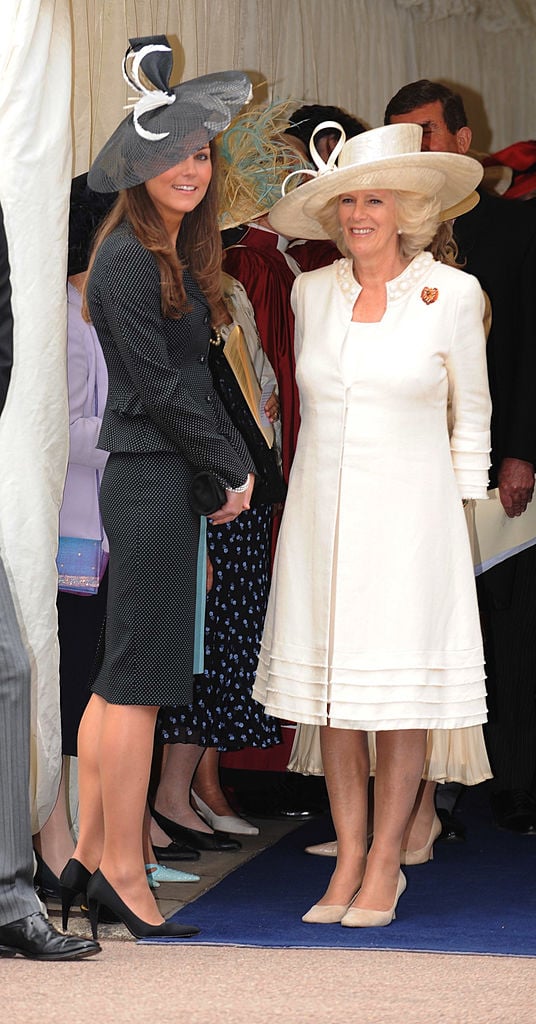 These days, it's rare to see Catherine looking directly at a camera. She and William have been known to look at a fixed point to avoid getting their pictures taken.
Kate Middleton headed to her royal wedding reception with Camilla Parker Bowles
Following Catherine and William's royal wedding ceremony at Westminster Abbey on April 29, 2011, the couple held a reception at none other than Buckingham Palace. After an outfit change for both Camilla and Catherine, the two emerged ready to party the night away.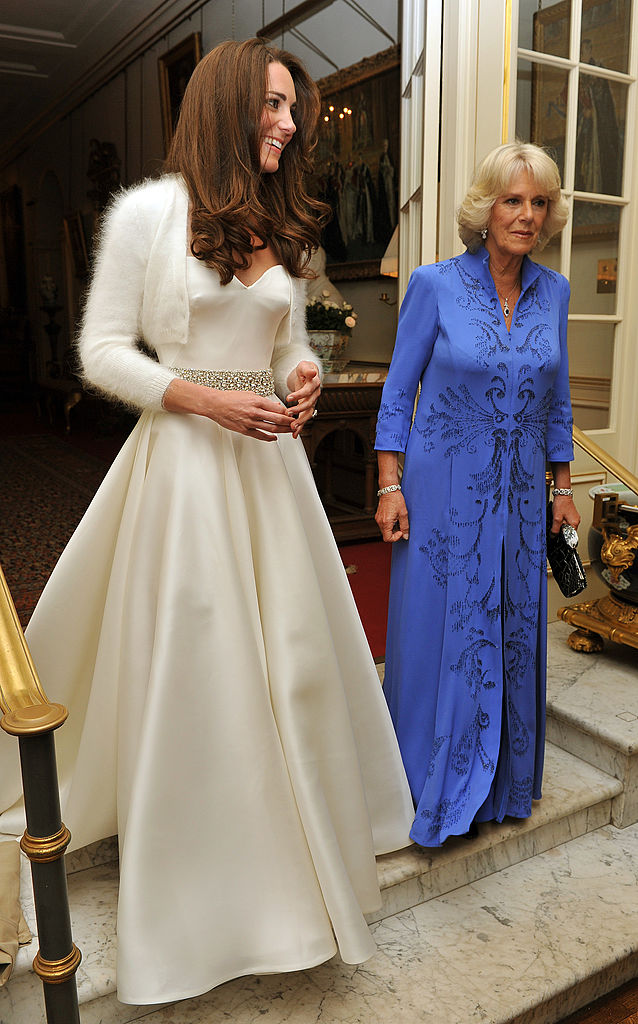 They were probably about to meet up with William and Charles to make their entrance at the reception.
They had a sweet moment on Remembrance Day
Less than seven months after Catherine officially became part of the royal family she stood with Camilla during the Remembrance Day ceremony on Nov. 13, 2011. It proved to be a sweet moment during an otherwise somber event.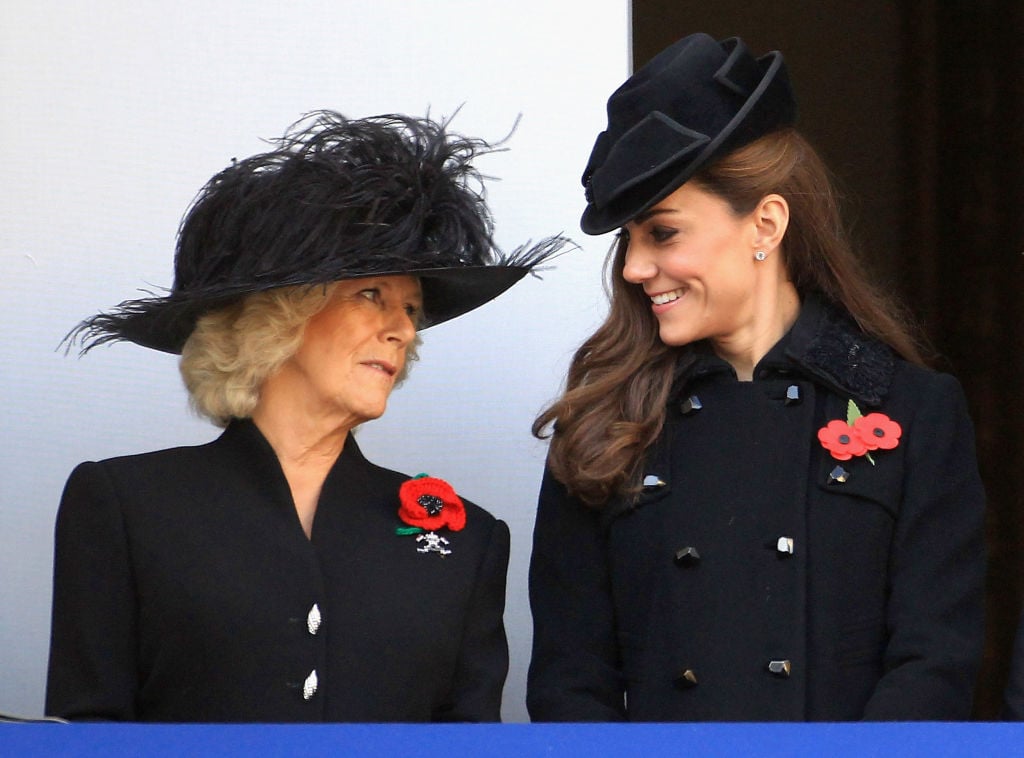 Kate Middleton and Camilla Parker Bowles went to another Order of the Garter
Camilla and Catherine attended another Order of the Garter in June 2012. This time Catherine attended as the Duchess of Cambridge having a little more than a year of experience under her belt as an official member of the royal family.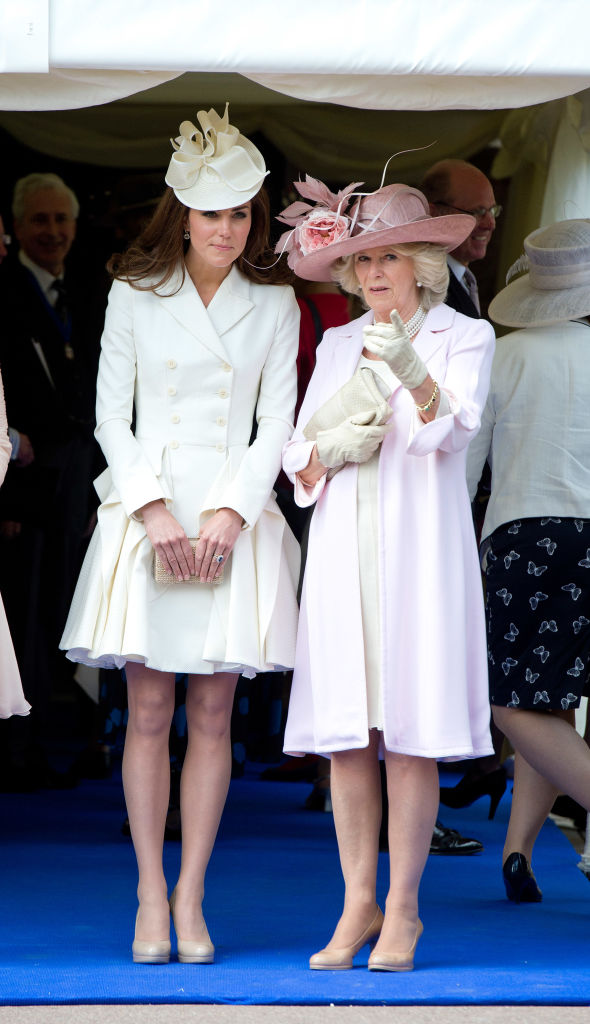 They joined Queen Elizabeth II for an official royal visit
On March 1, 2012, Camilla and Catherine went with Queen Elizabeth II to visit Fortnum and Mason, a department store founded in London, England, in 1707.
They were beaming outside the event.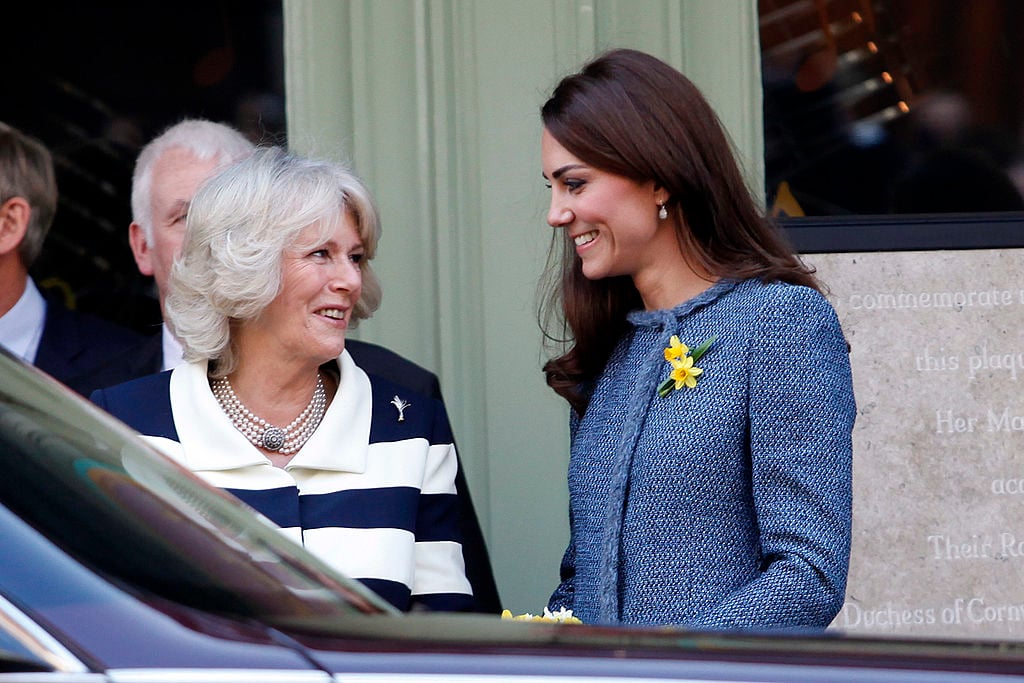 And they marveled at yummy confections.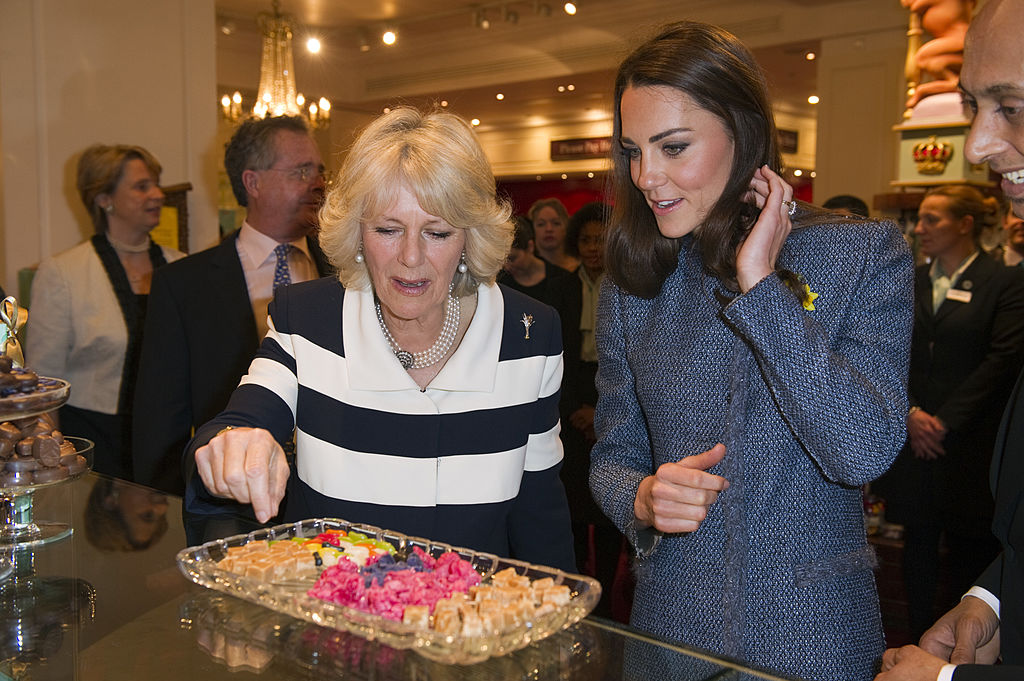 Here's hoping we get to see more of Camilla and Catherine sooner rather than later.