Kate Middleton and Prince William Display Photos of Harry and Meghan Confirms a Kensington Palace Guest
Despite rumors of a rift between Prince William, Kate Middleton, Prince Harry, and Meghan Markle, a guest at Kensington Palace revealed the Duke and Duchess of Cambridge display photos of the Duke and Duchess of Sussex.
Kate Middleton and Prince William have recently been living at their country home, Anmer Hall, in Norfolk. But there is also another place the family calls home – Apartment 1A in Kensington Palace. Over the years, the Duke and Duchess of Cambridge have welcomed several guests to Kensington Palace. And, one guest confirmed that the couple displays photos of Prince Harry and Meghan Markle, despite their rumored feud.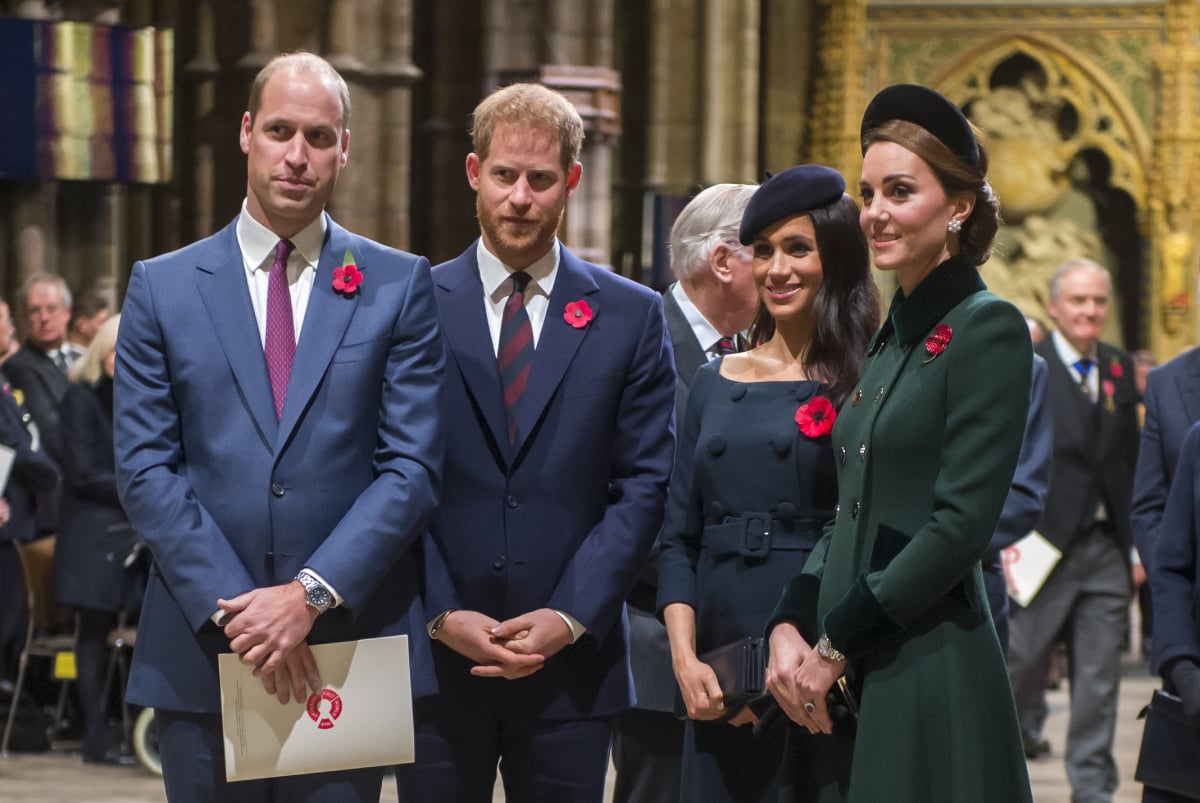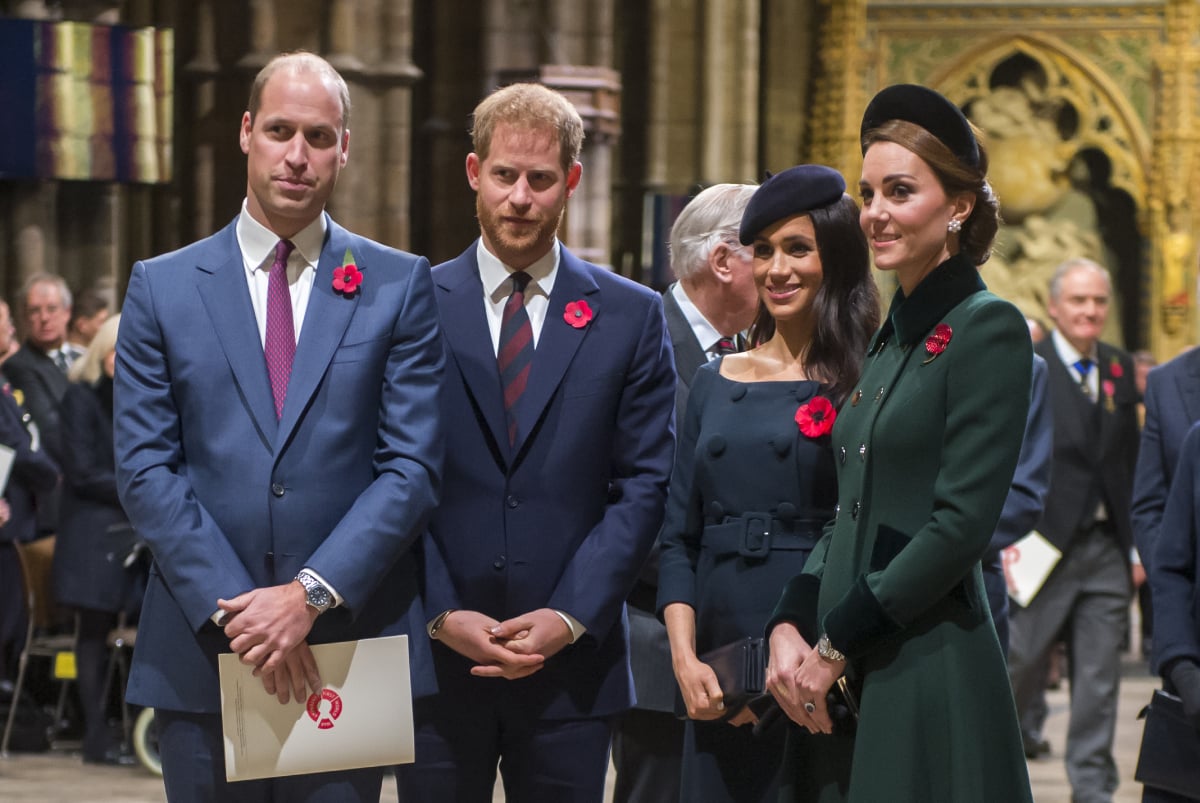 The name 'Apartment 1A' is very deceptive
According to Cosmopolitan, Queen Elizabeth's only sister – Princess Anne – lived in the residence before William and Kate. They renovated the home after they moved in.
Calling the Cambridges' home at Kensington Palace an "apartment" is quite deceptive. The residence actually features 20 rooms spread out over four stories, and it comes with a list of amenities.
Royal author Christopher Warwick told True Royalty's Royal Beat that Apartment 1A is "not a small house." It features three "main" bedrooms, his and hers dressing rooms, a home gym, and a luggage room.
He explained that all of the royal residences at Kensington Palace are called apartments. But, they are nothing like the American term.
"If you think of Kensington Palace, in a way it is built around three courtyards. If you think of them as being these wonderful red brick terrace houses, because they are all joined, but separate houses," Warwick said.
Prince William and Kate Middleton have been away from Kensington Palace for months
William, Kate, and their three children – Prince George, Princess Charlotte, and Prince Louis – left London in early March and retreated to Anmer Hall during the pandemic. According to the Observer, William and Kate took up homeschooling duties for their two oldest kids before they went on summer break.
But now, Thomas's Battersea – George and Charlotte's school – is set to reopen for the fall term on September 7. This means that the Cambridges will likely be back at Kensington Palace after being away for six months.
In addition to their time at Anmer Hall, the family has also spent time with the queen at her summer estate in Scotland, Balmoral. They also enjoyed a short vacation on the island of Tresco, in the Isles of Scilly, at Dolphin House.
William and Kate recently returned to public engagements after making virtual appearances from their Norfolk home.
There are photos of Prince Harry and Meghan Markle in Apartment 1A, despite the rumored feud
According to Hello! Magazine, William and Kate have photos of Harry and Meghan hanging in Apartment 1A, despite their rumored feud. BBC Radio 1 star and Strictly Come Dancing contestant Clara Amfo told the outlet about her visit to Kensington Palace in 2018.
Amfo described Apartment 1A as "very well-kept." She explained that it was not littered with toys, despite William and Kate having three small children.
"Kensington Palace is a palace, it's not even a house," Amfo explained. "It takes your breath away when you go in. There were beautiful pictures up of all the kids, William and Kate, Meghan and Harry. It was just a really beautiful family home."
Amfo also described William and Kate as a "really loving comedy act" who vibes off each other "very well." She says that William is the most fun royal she's ever met, and he's a "very funny guy."