Kate Middleton and Prince William vs. Prince Charles and Princess Diana: 14 Photos Comparing Their Royal Weddings
On April 29, 2011, Prince William, Duke of Cambridge married Catherine, Duchess of Cambridge. Royal fans watched as the oldest son of Charles, Prince of Wales and the late Diana, Princess of Wales married his longtime girlfriend. During the couple's nuptials, fans couldn't help but point out similarities to another royal wedding; Charles and Diana. Ahead, check out photos comparing the two royal weddings. 
Both couples looked straight out of a fairytale
Royal fans got déjà vu watching Catherine and William walk down the aisle at Westminster Abbey in London, England. Nearly 30 years earlier, Diana and Charles made a similar walk down the aisle at St. Paul's Cathedral, another famous church in the city.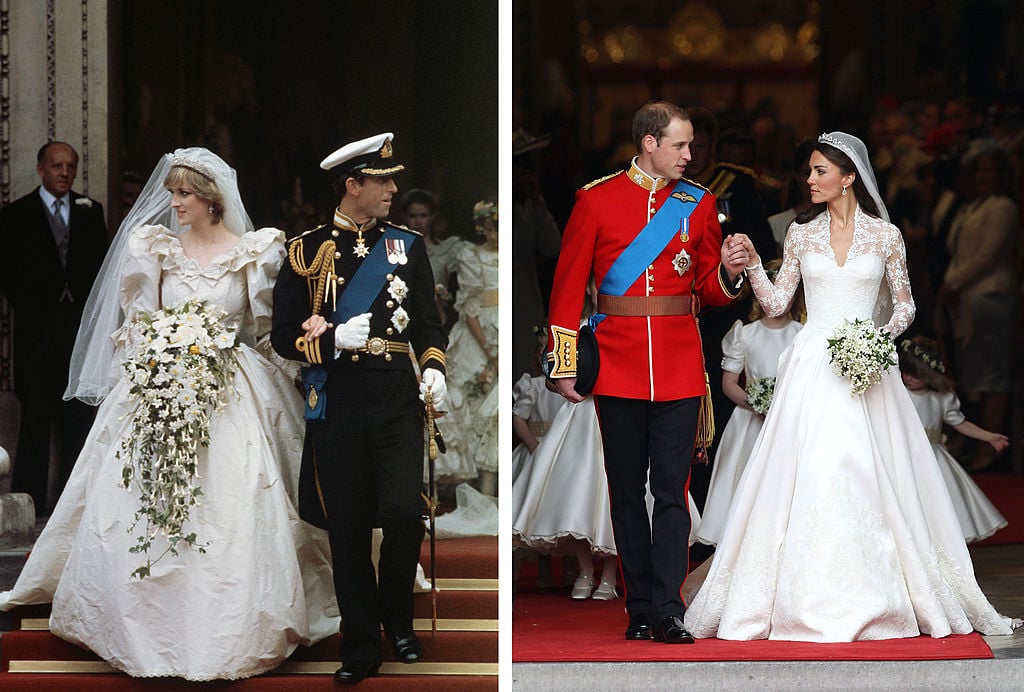 Kate Middleton and Prince William recreated famous kiss between Prince Charles and Princess Diana
Charles and Diana forgot to kiss each other at the end of their wedding ceremony, which is what led to them kissing on the balcony of Buckingham Palace. Unbeknownst to them, they started a tradition that has since been followed by royal couples on their wedding day.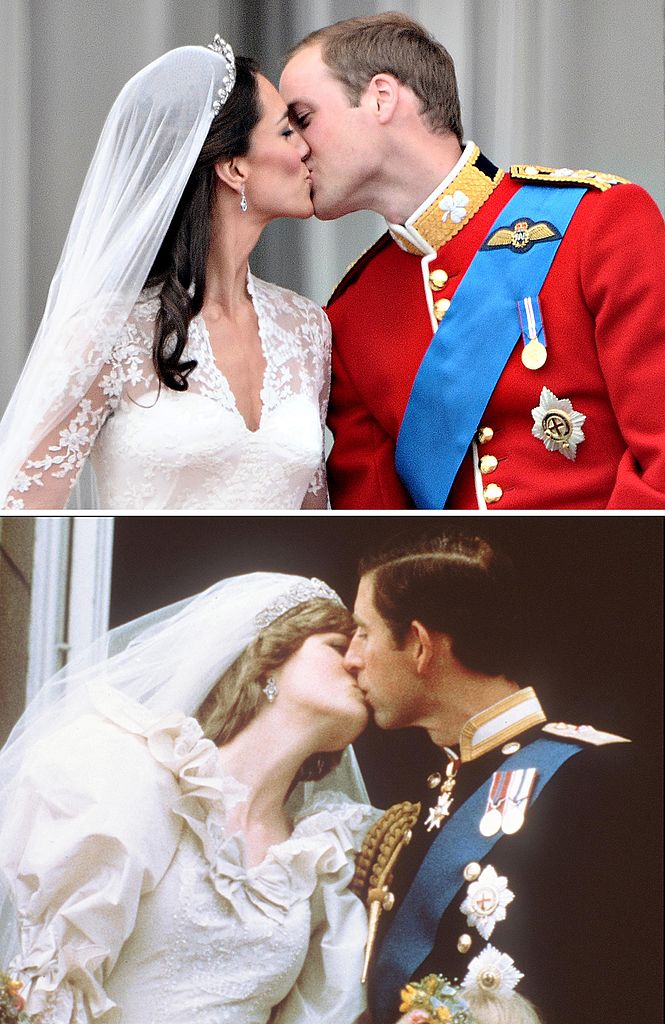 Of course, the Duke and Duchess of Cambridge shared a kiss when they stood on the balcony of Buckingham Palace.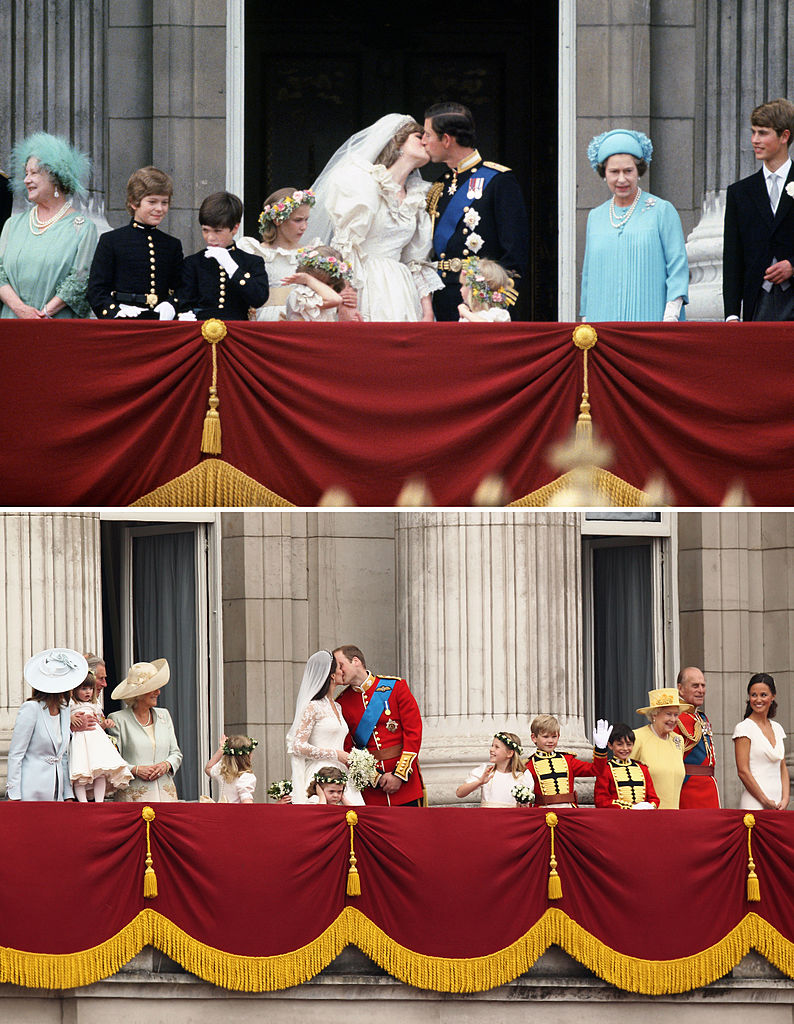 The photos look nearly identical with members of the British royal family and the bridal parties standing next to the couples on their respective wedding days. 
The brides walked down the aisle with their fathers 
The royal family is known for sticking to tradition and royal weddings are no exception. While the wedding of Charles and Diana happened decades before William and Catherine got married, parts of their ceremonies looked nearly identical. 
On the arm of her father, Earl Spencer, Diana entered St. Paul's Cathedral with her 25-foot train containing 10,000 pearls and sequins on full display. In comparison, Catherine's wedding gown had a 9-foot train.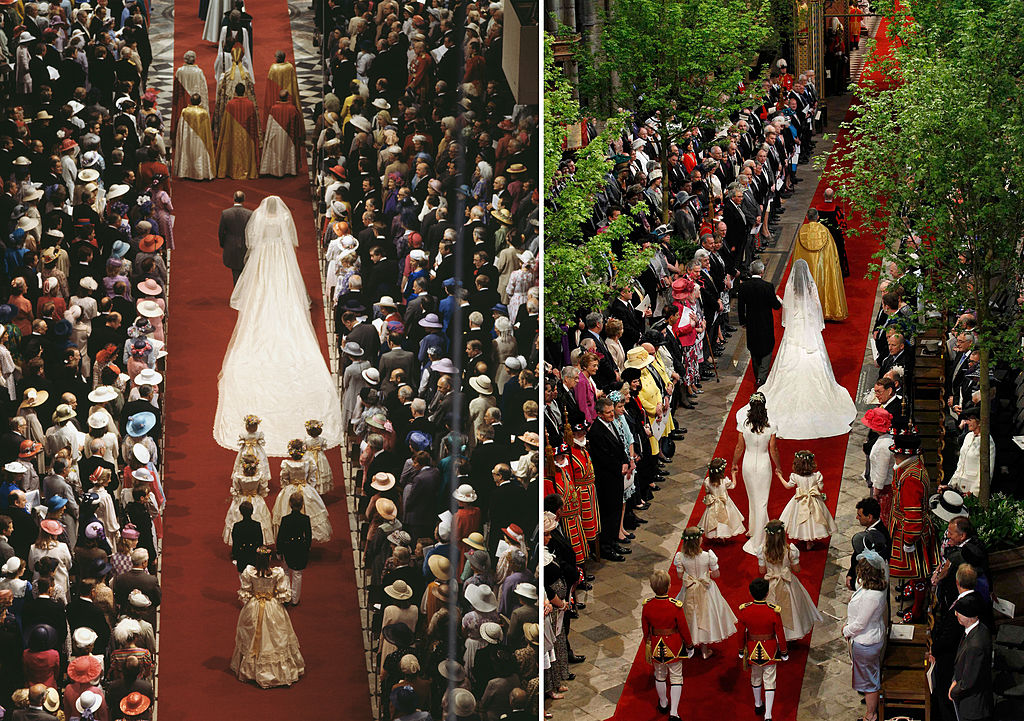 And they exited with their husbands
After the ceremony, Catherine and William made their exit just like Diana and Charles had years earlier. The couples left with their bridal party behind them. Note the biggest difference between the two photos; the trees that were used as decoration at Catherine and William's wedding.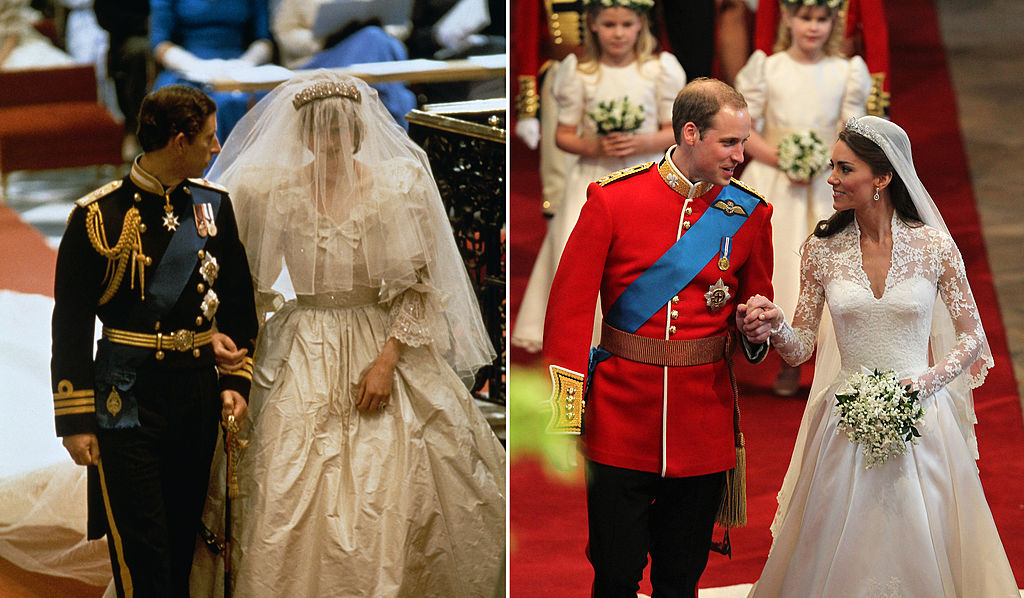 See the similarities once again in these side-by-side images of the cathedrals.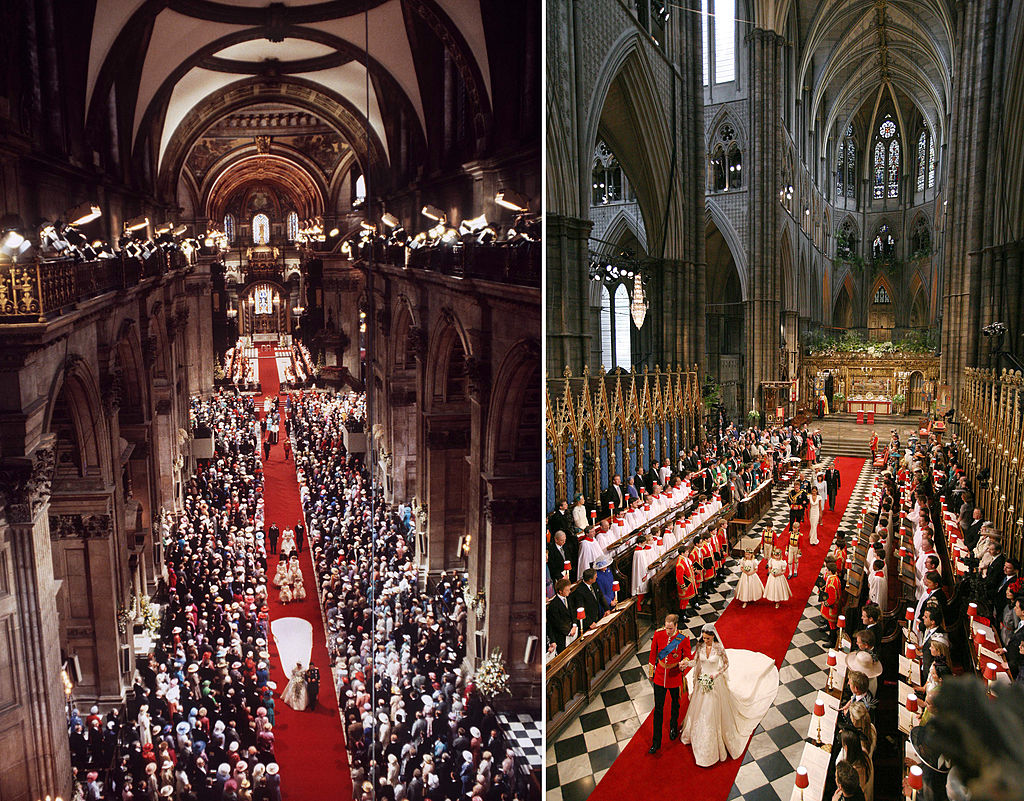 Prince William and Kate Middleton stood at the altar
Again, in nearly identical images, the couples stood at the altar. Diana stood in between her father and Charles. Fast forward and Catherine and William stood alongside the bride's dad, Michael Middleton.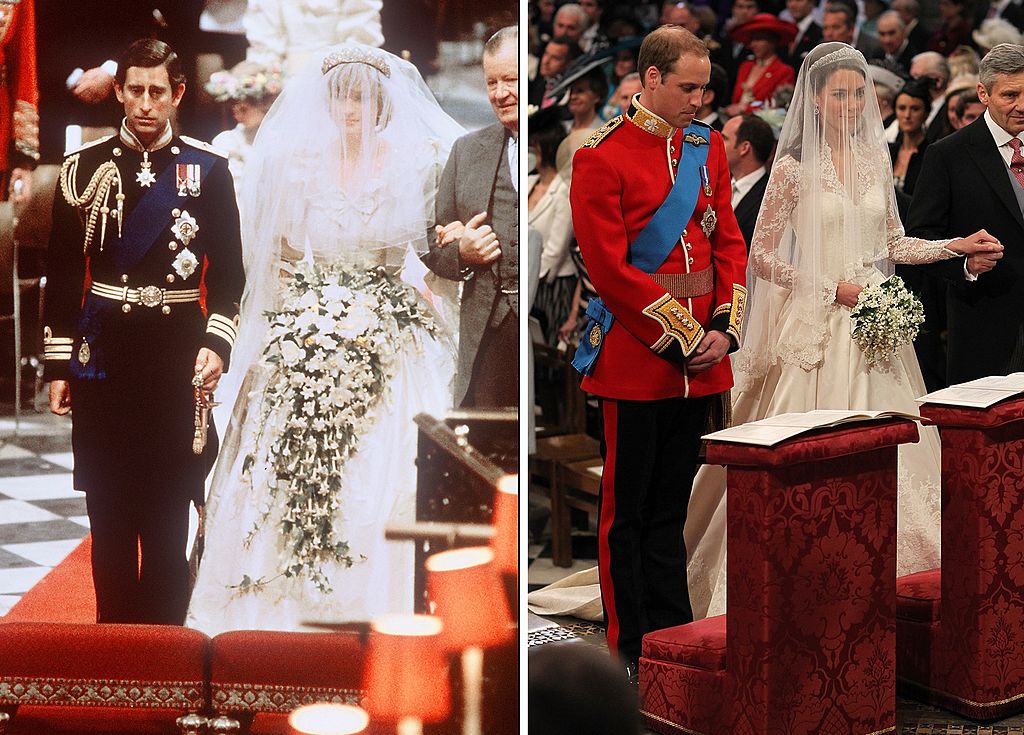 For more on the British royal family, check out photos of Catherine with her siblings.