Kate Middleton and Princess Diana's Iconic Sapphire Engagement Ring May Be a Queen Elizabeth Copycat
Celebrity engagement rings are well known among fans, but Catherine, Duchess of Cambridge's ring takes the familiarity to a whole new level. Just about everyone in the world will recognize the piece of jewelry, and jewelers have been creating replicas for years.
The ring is absolutely stunning, featuring a 12-carat sapphire surrounded by small round diamonds. We all know that it was passed down by Prince William's mother, Princess Diana, who famously wore it when she became engaged to Prince Charles.
Not only is the ring beautiful, but it is unique in its own right, breaking away from the tradition of a diamond center stone. Most people are well aware that Princess Diana chose the engagement ring from a catalog, they may not know that the story actually goes a bit deeper. But, Kate and Princess Diana's iconic sapphire engagement ring may be a Queen Elizabeth copycat.
When the ring was given to Princess Diana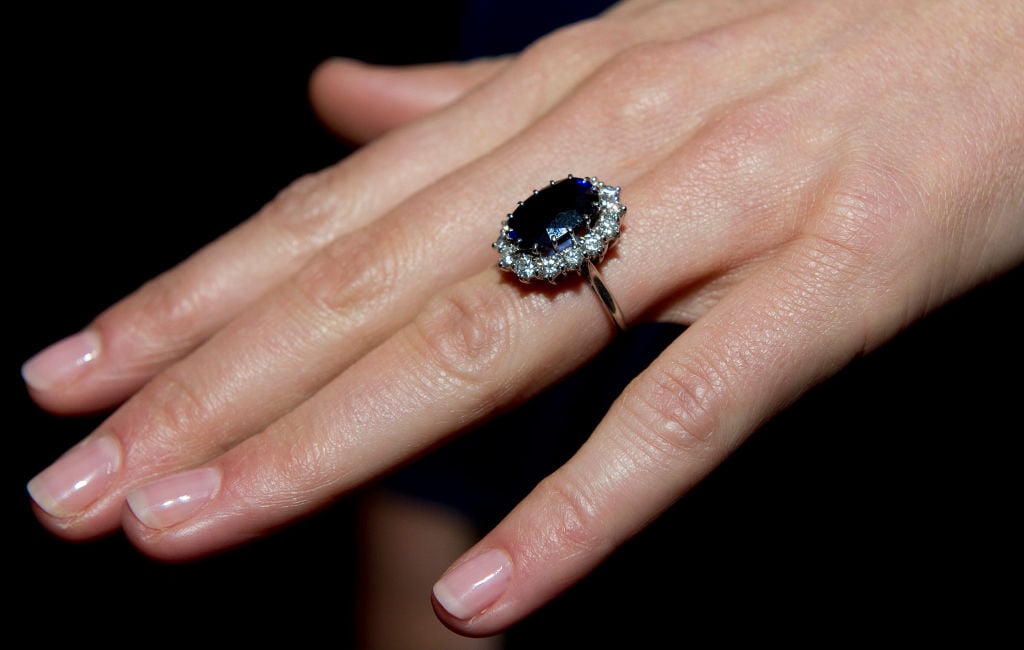 It was years ago that Lady Diana Spencer became engaged to Prince Charles, heir to the British throne. Quite arguably one of the most beautiful pieces of jewelry in the world, Princess Diana was actually criticized when she was first photographed wearing it.
Why is this? According to Good Housekeeping, it was frowned upon that the ring was not custom-made — something that is typical for the royals. It didn't seem fit for someone who was expected to become a future queen to wear a design that wasn't original.
Many members of the royal family disapproved of the fact that anyone could go to the same jewelry store and purchase an identical ring. To them, it meant that the ring wasn't special and that Diana shouldn't be wearing it since she was set to marry the future king.
The details of the iconic sapphire ring
Custom-made or not, there is no denying the fact that Princess Diana's ring was absolutely breathtaking. What are the details behind it? Love to Know reports that it came from Garrard Jewelers, and was one of several rings that Princess Diana was given to choose from.
It may have been available for everyone to buy, but given the fact that it cost a whopping $65,000, it isn't too likely that many people were able to purchase the same one. Even though it wasn't an original design, fans around the world can certainly agree that it is one of the most admired pieces of jewelry that Princess Diana ever wore, and she seems to have loved it as well, wearing it even after her divorce was finalized.
It is only natural that such a famous ring has an amazing story behind it. According to Harper's Bazaar, after Princess Diana passed away, Prince Harry took the ring as a memento, while Prince William chose a watch. They later traded, and Prince William ended up using it when he proposed to Kate.
Is Kate Middleton and Princess Diana's iconic sapphire engagement ring a copycat?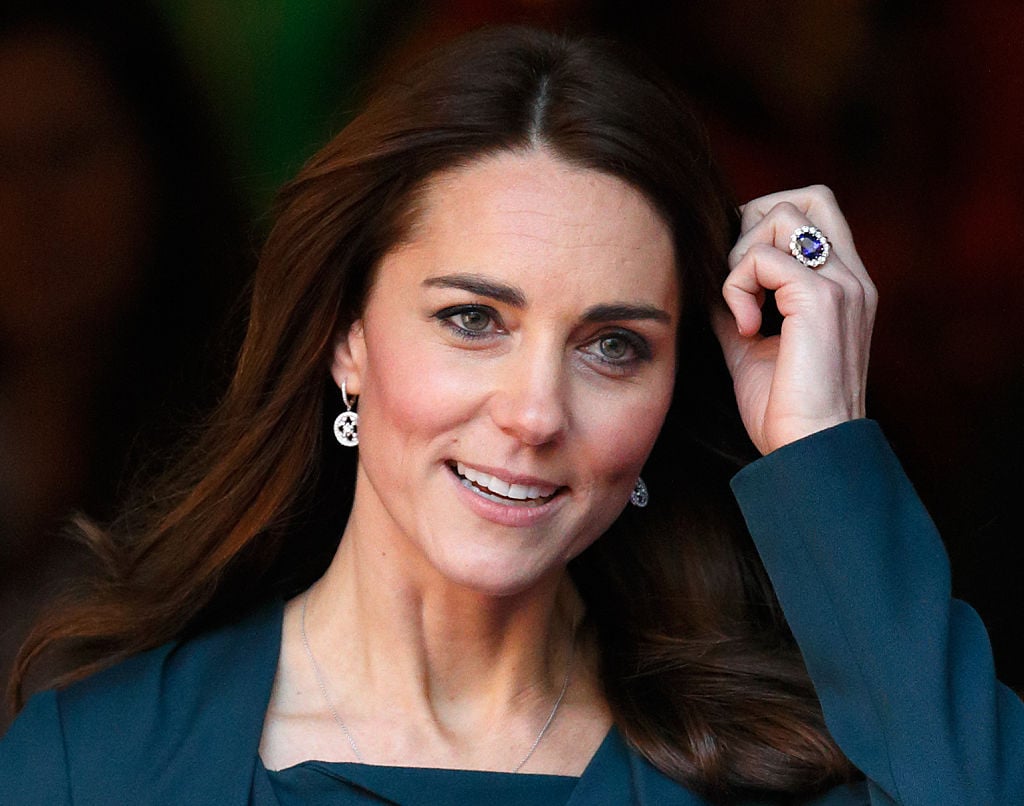 It turns out that there might be even more to the story behind the ring than we first thought! There is a lot of speculation that the ring may actually have been inspired by a brooch once owned by Queen Victoria that dates all the way back to 1840, and is strikingly similar to the ring Princess Diana chose.
But that is not all. Now, according to Express, it may have also been inspired by a set owned by Queen Elizabeth, which includes a very similar ring. This set is known as the George VI and Modern Sapphire Set. It is reportedly from Carrington & Co. and was a wedding gift.
The collection contains earrings, a brooch, a necklace, and a ring. The ring, along with the rest of the jewelry in the set, is set in gold. The main difference between Queen Elizabeth's diamond ring and Princess Diana's is the sapphire and diamond size: Queen Elizabeth's ring has a smaller sapphire and larger diamonds.
The queen later had a bracelet and tiara added to the set. Should this set be inherited by Kate, then she'll have a matching set to her ring.
No matter what the inspiration for the ring was, we have to say that it is one of our favorite pieces of royal jewelry and will be for years to come.