Did Kate Middleton Just Ban Rose Hanbury From Her Friend Group?
Kate Middleton and her friend group, known as the "Turnip Toffs," have experienced quite a bit of drama recently. After the Duchess of Cambridge allegedly asked Prince William to "phase out" two of their closest friends, Rose Hanbury and David Rocksavage — aka the Marquess and Marchioness of Cholmondeley — reports of an alleged affair between Prince William and Kate Middleton's once best friend surfaced. But, it appears that the rumored affair not only impacted the foursome but their entire friend group, as well.

Kate Middleton and Rose Hanbury's feud rumors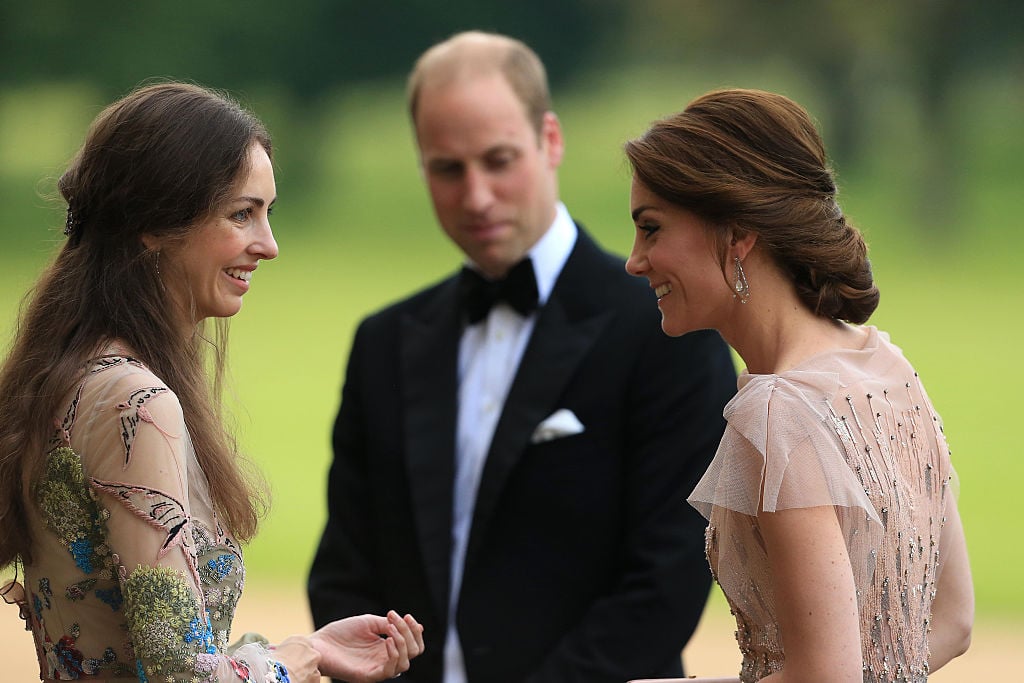 The cause of their feud isn't entirely known. However, one source revealed the reason might lie in Kate's alleged jealousy. "Kate's extremely jealous of Rose," one royal insider revealed to Radar Online. "She's been told William has carried a steaming torch for Rose for years — and he even confided to pals she was 'the one that got away,'" they added. These feeling have allegedly led to Kate Middleton banning her former best friend from their inner circle, the publication notes.

"It is well known that Kate and Rose have had a terrible falling out. They used to be close but that is not the case any more [sic]," another source revealed to The Sun. "William wants to play peacemaker so the two couple can remain friends, given they live so close to each other and share mutual friends. But Kate has been clear that she doesn't want to see them any more [sic] and wants William to phase them out, despite their social status," they added.

By the sounds of it, the Duchess of Cambridge might not have banned Rose Hanbury from the group, but certainly from her and Prince William's royal lives — if the rumors are even true, that is.

Kate Middleton and Rose Hanbury's friendship

Prior to the falling out, Hanbury and her husband were two of Prince William's and Kate Middleton's closest couple friends. They are neighbors in Norfolk, England — where Sandringham Estate and Anmer Hall are located — and often went on double dates, attended royal events together, and even had playdates with their children. Rose even accompanied Prince Harry to a royal banquet in 2017. But, if the claims are true, the Marchioness of Cholmondeley and her family might not interact with the Windsors as much anymore.

"Kate sees the friendship in an entirely different light now," Radar Online's source revealed. "She thinks about William flirting with Rose, and she's jealous and suspicious. Kate confronted William, demanding to know the truth about his relationship with Rose, but he just laughed it off, saying there was nothing to it," they added.

The royal family declined to address the rumored affair, including Kate Middleton and Rose Hanbury's feud, which could likely mean the reports are inaccurate. However, it's not uncommon for their communications team to avoid controversial topics, which is why they have also stayed out of the Thomas Markle drama and other royal scandals.

Did Prince William actually cheat on Kate Middleton with her best friend, Rose Hanbury? We might never find out, but these sources seem to think something went down.

Check out The Cheat Sheet on Facebook!