Kate Middleton Became Confident as a Royal Thanks to 1 Piece of Advice From Prince Charles, Expert Says
Kate Middleton grew up as an ordinary middle-class girl in England, but now she is a future queen and one of the most famous women in the world. There is no doubt Kate's role requires a lot of confidence, and she has reportedly become much more confident than before thanks to a valuable piece of advice from her father-in-law, Prince Charles.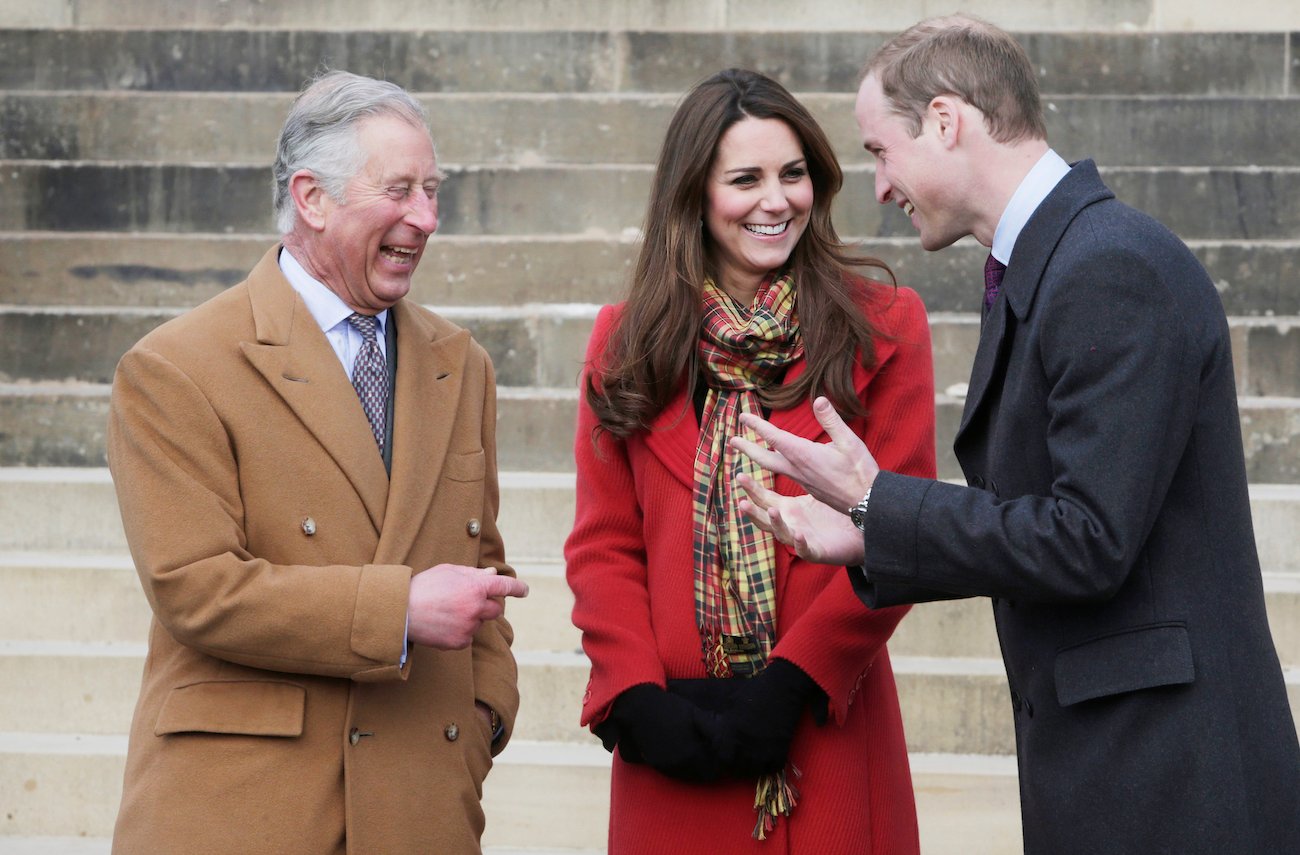 Kate Middleton is naturally a shy introvert
According to many sources, Kate is naturally not a confident gal.
For example, when Kate experienced bullying for some time during her youth. An old friend named Gemma Williamson told Daily Mail, "Apparently she had been bullied very badly and she certainly looked thin and pale. She had very little confidence."
An insider also recently told Hello! that the Duchess of Cambridge is a "natural introvert" who "still finds it quite challenging" to interact with world leaders.
Meanwhile, another source explained, "I think she would say herself that she wasn't born to be a public figure. She's a reserved person and she's incredibly thoughtful, but she would never have sought a public role if it hadn't been for the man that she married."
How Prince Charles helped Kate Middleton gain confidence, according to an expert
Just from looking at Kate at public events, one would likely not guess that she lacked confidence. According to biographer Ingrid Seward, Kate's ease in her royal role was developed thanks in part to a piece of advice she got from Charles.
"Today there is definitely confidence and poise there. She has learnt to overcome her shyness," Seward told Mirror. "On the advice of Prince Charles, you don't have to rush into taking on hundreds of charities, you can take your time and enjoy your family, and I believe having her family has helped her gain confidence."
After Kate married Prince William in 2011, she was often criticized for being "work shy" due to her sparse schedule. However, the duchess has since grown into her role as a future queen and is now doing a lot of work to support the monarchy.
Kate Middleton also reportedly has a 'competitive' edge
According to Seward, Kate also shines as a royal thanks to her history of participating in many different activities as a child.
"But while it is not in Kate's nature to push herself forward, she has always been very competitive, since her school days when she played in the netball and lacrosse teams," Seward said. "From a young age Kate was an all-rounder."
The author added, "Kate is a product of her mother, she was brought up to do everything to perfection. She learnt to sail as a young girl and rock climb and ski. She loved cooking, dressing up and making clothes. She learnt the piano, her father taught her to play tennis to a high standard. All these skills came because her ambitious mother encouraged her to learn them. There's nothing she can't turn her hand to."