Kate Middleton Breaks Royal Protocol Again By Doing This At Wimbledon
Kate Middleton did all she could to console Roger Federer after he lost to Novak Djokovic at Wimbledon. The Duchess of Cambridge put an arm around the tennis champ following his heartbreaking loss and reportedly said that he was "incredible" in the match. The moment was particularly touching for Middleton, but it also broke a royal protocol in the process.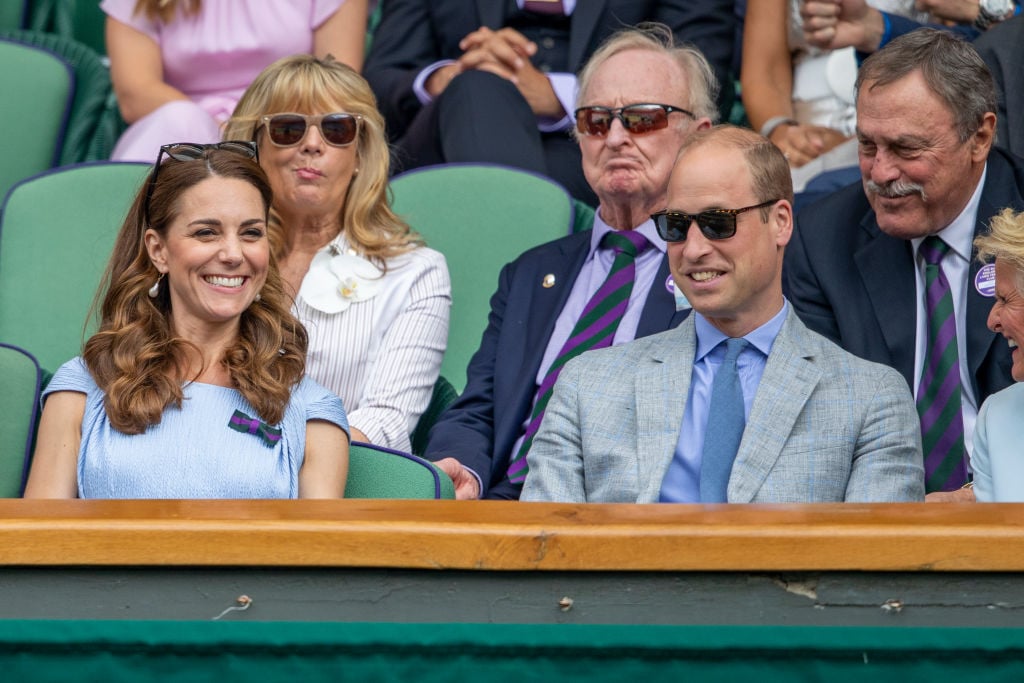 William and Middleton attend Wimbledon Championships
Kate Middleton and Prince William watched the men's final at Wimbledon inside the royal box. Federer was up against a defending champion in Djokovic, who once again proved that he deserves to be at the top of the tennis world.
After the match, Middleton, the All England Lawn Tennis Club's Royal Patron, gave Djokovic his trophy and consoled Federer for coming in second place. At 37 years old, Federer did an impressive job competing against the younger Djokovic and later told fans that he was fighting for all the older men in the world who have not given up on their dreams.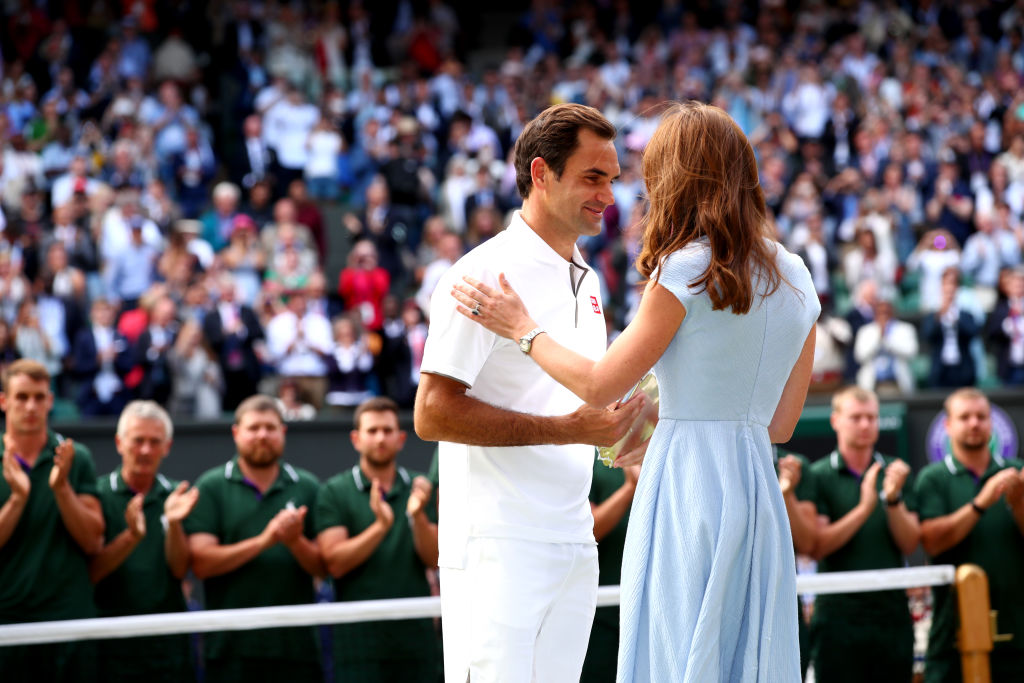 Djokovic and Federer's match lasted close to five hours. According to Express, this is the third time Middleton has attended the games. Apart from the men's final, Middleton joined Meghan Markle to watch Serena Williams play in the women's final.
The Duchesses watched as Williams fell short to Simona Halep in the final. Also inside the royal box were Benedict Cumberbatch, Edward Norton, Jeff Bezos, and Tom Hiddleston.
Inside Kate Middleton's Wimbledon visit
Members of the royal family are typically more reserved whenever they step out in public, but Middleton was not afraid to show her excitement at the games. Middleton, who rocked an adorable blue gown for the event, expressed a range of emotions as she watched Federer and Djokovic battle it out in the men's final.
Sources say that Kate Middleton and Prince William did not root for any player in particular, but it is clear that Middleton had a great time watching the men battle it out for the championship.
Middleton also has some previous ties to Federer, which might explain why she consoled him after the loss. Insiders claim that Middleton's oldest son, Prince George, is a huge fan of Federer and has even played a match against the tennis star.
George and the rest of Middleton's children, Princess Charlotte, and Prince Louis, were not in attendance at the event, though the Duchess reportedly talked about George's love for the game.
Middleton breaks another royal protocol
While it was great to see Kate Middleton show some emotion at the tennis championships, she did break a royal protocol at the games. The royals are discouraged from physical contact with people during public appearances. They even dislike showing signs of affection amongst themselves, which is why they are rarely seen kissing or hugging in public.
Although Middleton's hug with Federer would be considered normal by anyone's standard, it does break royal protocol. Even still, it was great to see Middleton let loose a little at the games and it definitely looked like Federer needed some love after a hard-fought match.
Middleton has a history of breaking royal tradition
This, of course, is not the first time Prince William and Kate Middleton have broken royal protocols and will not be the last. During the couple's wedding in 2011, they broke several royal traditions. The first rule they failed to follow was related to their guest list. The pair originally invited a slew of VIP guests to their lavish ceremony, which included royals and heads of state from around the world.
But after thinking things over, William and Middleton decided to ditch the plan and invite close friends and family instead. This resulted in over 1,900 people attending the wedding, many of whom were close friends and family.
The two also broke royal protocol when they kissed on a balcony after tying the knot. The couple appeared outside of Buckingham Palace to greet royal watchers after the ceremony when they exchanged a rare public kiss. William even went in for a second smooch after the fact, which is completely unheard of in the family.
Prince William and Kate Middleton have not commented on their recent breach of royal protocol.