Kate Middleton Could Really Use This Style Tip From Queen Elizabeth II To Avoid Embarrassment
Just about every woman knows the feeling of trying to go somewhere all dressed up and as soon as you step outside the wind doesn't cooperate. Not only does your hair fly all over but if you're wearing a dress or skirt it could be a disaster as you have to constantly try and make sure that it doesn't blow up. Now, imagine being Kate Middleton and having that problem while so many eyeballs are on you.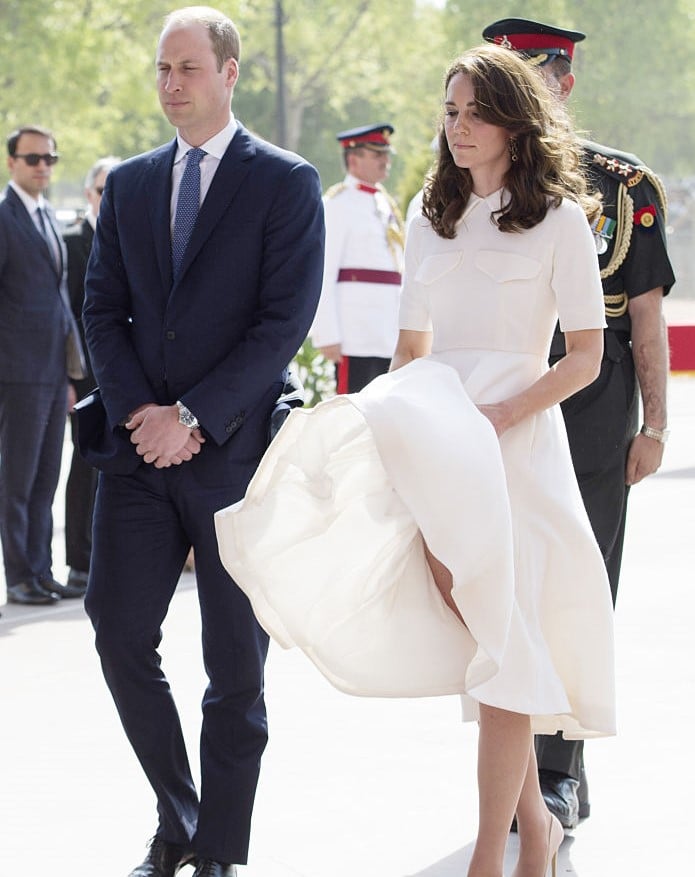 Middleton has had a few embarrassing Marilyn Monroe-esque moments, but someone who hasn't is Queen Elizabeth II. Her Majesty always wears skirts and dresses so how does she prevent them from flying up? Here's more on the genius trick she uses and why the Duchess of Cambridge can't adopt it.
Middleton's unfortunate fashion incidents
Prince William's wife was a victim of gusty winds while on royal engagements in 2011 and 2016. The first time was at an airport in Calgary, Canada, during the couple's joint tour overseas when she had to fight the wind blowing up her yellow Jenny Packham dress.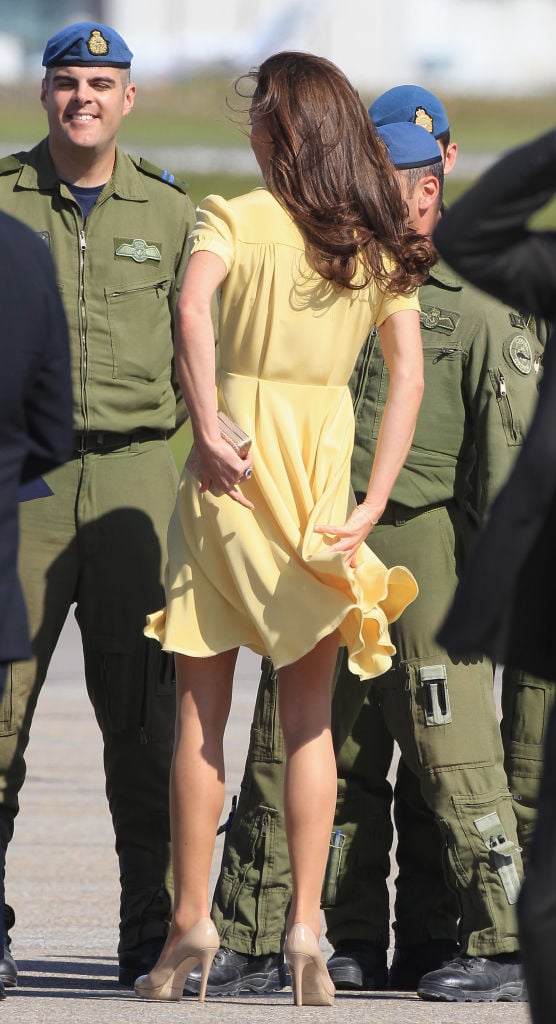 The other embarrassing moment the duchess would surely like to forget occurred when she and the prince were visiting India and Bhutan five years later. The wind was whipping around while they were at the India Gate and Middleton continuously had to try and control her dress as it blew all over.
Queen Elizabeth's secret trick to keep her dresses from flying up
One royal who doesn't have these fashion mishaps is the queen.
Her Majesty has been in the spotlight and performing royal duties for nearly seven decades but her style team has a clever trick to ensure that she doesn't have those types of wardrobe malfunctions.
"I just pop a couple of weights into the hemline of her dresses and coats and it makes them hang beautifully," Courtier Stewart Parvin previously said. "If there is a flap in the coat then I will sew in one on each side of the split to even it up."
Yep, they use weights to hold everything down. It's a really good idea, however, it's not something Middleton can easily adopt.
Why the duchess can't use that trick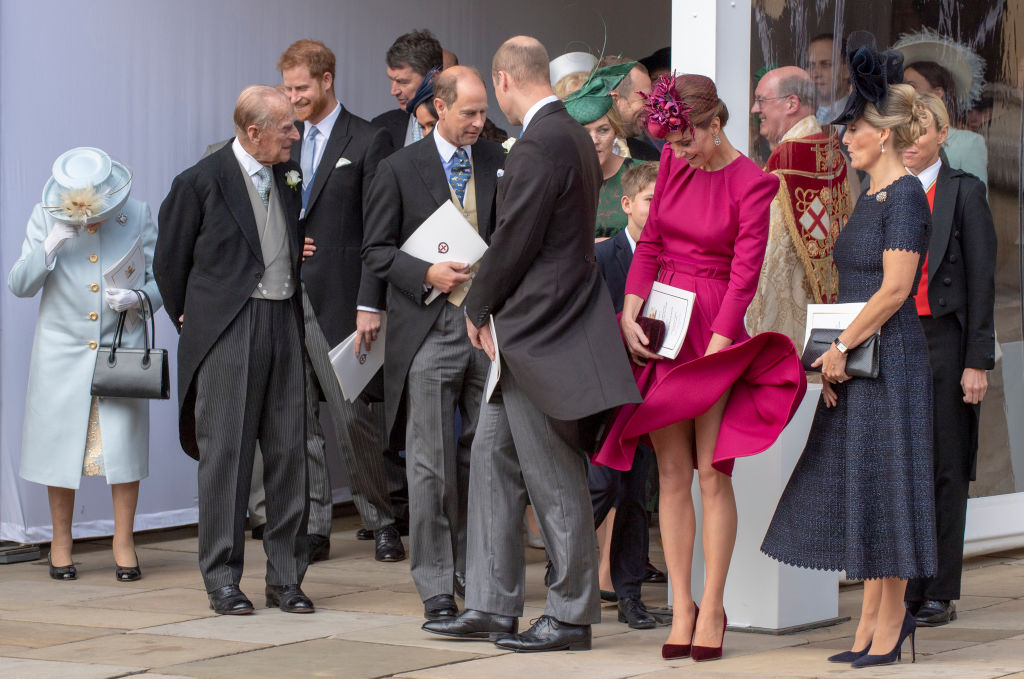 The trick won't work for Middleton's wardrobe though because she tends to wear fabrics that are lighter and thinner material than what the queen wears. Royal etiquette expert Myka Meier, told The Sun that something Middleton and her sister-in-law, Meghan Markle, have done in the past is "wear body suits and clothes that actually increase static so it's much harder for something to fly up."
But it still happens.
Take Princess Eugenie's wedding in October 2018 for example. The Duchess of Cambridge was one of the royal ladies struggling to keep her skirt down that day but the queen, of course, didn't have that problem. All she had to worry about was holding on to her hat. Perhaps Her Majesty's team can come up with a trick to always keep that in place.
Read more: Does Queen Elizabeth II Ever Wear the Same Outfit Twice?