Kate Middleton's Daily Workout in College Prompted Prince William to Get to Know Her
Kate Middleton's morning run played a role in her getting to know the prince.
Prince William and Kate Middleton go way back. The college sweethearts first got to know each other when they both attended University of St. Andrews in Scotland; they enrolled back in 2001. (Actually, the two reportedly met even before that.)
It can be scary getting to know new people at college, though William's royal title might have helped him gain a bit of confidence. But it turns out Kate, who lived in the same dormitory as him, has her morning run to thank for William wanting to get to know her.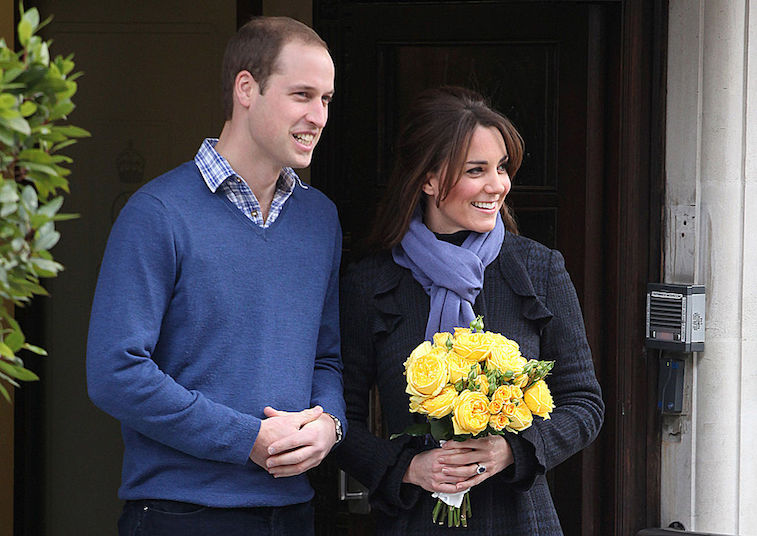 William and Kate reportedly met once before college
Unbeknownst to many, William and Kate's first interaction didn't actually take place while the two were at school. According to royal biographer Katie Nicholl, William and Kate were first introduced through mutual friends back when Kate was still attending Marlborough School prior to enrolling at St. Andrews.
Nicholl didn't seem to get much information about that initial meeting, except that it sparked rumors that Kate only attended St. Andrews with the hope of meeting up with the prince once more.
Kate's daily exercise routine prompted William to invite her to the dining hall  
The actual story of how William and Kate first met remains a bit of a mystery; Kate did say during the couple's engagement interview, though, that she was nervous the first time she really spent time with the prince. However, according to Vanity Fair, it was Kate's workout routine that prompted William to strike up a friendship with her.
Kate had been dubbed the "prettiest" girl in their freshman dorm by the end of the first week of school. And rumor has it that the duchess would go on a run each morning, which often caught William's eye — not necessarily in a romantic way, though. Kate reportedly went for a run each morning, where she'd end up at the dining hall. And after several weeks, William finally got the courage to ask Kate to sit with him and his friends. The two got close quickly, but sparks supposedly didn't fly until the second semester (though we're not sure we believe that).
The couple's first kiss wasn't what we'd imagined
William and Kate became friends quickly, but it wasn't until the second semester, when William was sitting front row at a fashion show, that he knew he wanted to be with Kate. The duchess walked the runway wearing a see-through dress with black underwear, and the prince supposedly changed his entire perception of her.
At a party shortly after, William kissed Kate unexpectedly. However, Kate was dating someone at the time, so she pulled away. Their first kiss might not have been the fairytale that some expected (are kisses ever romantic at college parties?), but once Kate learned William's true feelings for her, it didn't take long for the two to make their relationship official.
Two breakups and three kids later, they're happier than ever
William and Kate hit a few speed bumps during their relationship. The couple took a brief break in 2004, then again in 2007. The latter lasted about four months, and distance played a large role in the two growing apart. However, they ultimately got back together and wed four years later in an elaborate ceremony watched by millions.
These days, William and Kate are two of the world's most-loved royals. They've welcomed three royals of their own and are gearing up to take the throne themselves someday.