Kate Middleton Is Determined to Fix Things With Prince Harry and Meghan Markle, Expert Says
Catherine, Duchess of Cambridge has emerged as one of the shining faces of the British royal family. A traditional English rose who models her approach directly after Queen Elizabeth II, Kate has never been more loved. She has found her footing in the royal fold as a mother of three, a partner to Prince William, the future king, and as a woman with her own passions.
Though there were some questions about Kate's worth ethic in her first years as a senior working royal, her passions for photography, early childhood education, and child development have been placed front and center in her charity work and patronages. Amid Prince Andrew's royal ousting, Megxit, and Prince Philip's death, Kate has emerged to help revitalize the royal family.
As she and Prince William focus on pushing the royals into a new era, Kate is reportedly also focused on repairing things with Meghan, Duchess of Sussex, and Prince Harry.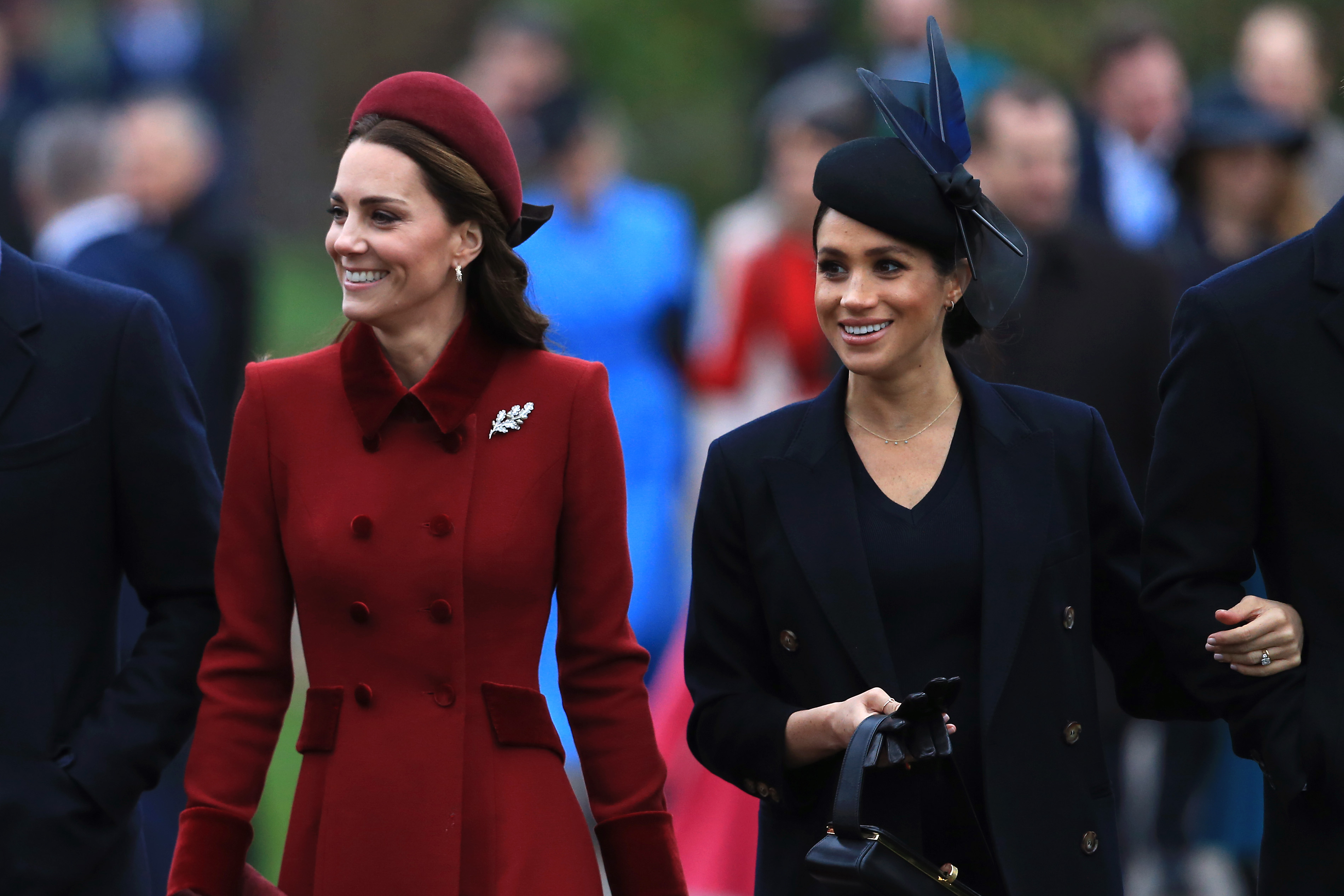 Meghan Markle addressed the Kate Middleton crying incident
For the first time since resigning from their roles as senior working royals in the royal family, Prince Harry and Meghan addressed the reasons behind their exit in-depth. In a lengthy interview with Oprah Winfrey, the Sussexes addressed the vicious racism and sexism that Meghan endured from the British press and tabloids.
They also spoke openly about the lack of support they got from the royal family despite pleading for protection and guidance. One of the more shocking revelations happened when Meghan addressed a rumor that had been swirling for years that she'd made Kate cry in the days leading up to her 2018 wedding. "The reverse happened," she told Oprah.
"I don't say that to be disparaging to anyone," Meghan said. "Because it was a really hard week of the wedding, and she was upset about something. But she owned it, and she apologized, and she brought me flowers and a note apologizing. She did what I would do if I hurt someone, right? To take accountability for it. What is shocking is that six, seven months after the wedding that the reverse would be out in the world."
The Duchess of Sussex also explained that the tabloids being rude to Kate during her courtship to Prince William was not the same as the racism she endured.
RELATED: Kate Middleton Found Prince Harry and Meghan Markle's Oprah Interview Deeply 'Upsetting', Insider Says
Kate Middleton and Prince Harry's relationship has changed drastically
Despite Meghan's truth, Kate was not pleased that the wedding incident was publically discussed. "Middleton will find it upsetting to be dragged into the royal drama, especially considering she's tried really hard to be a peacemaker between William and Harry," royal expert Katie Nicholl told Entertainment Tonight. "She has been deeply saddened by the brothers' falling out. Don't forget she was incredibly close to Harry herself."
However, more than anything the Duchess of Cambridge is devastated that she is no longer as close to Prince Harry as she once was. Amid the tension between Harry and Prince William which reportedly began around 2016, Kate and Harry's relationship has also become increasingly strained.
Despite everything, Kate does believe that things can be repaired.
Kate Middleton is determined to fix things with Meghan Markle and Prince Harry, expert claims
British journalist Camilla Tominey says that Kate made it her mission to be a peacemaker between Prince William and Prince Harry at Prince Philip's April 2021 funeral. Also, the duchess is determined that the brothers repair their relationship for the sake of their children.
The Cambridges have three children, Prince George, Princess Charlotte, and Prince Louis, while the Sussexes have a two-year-old son, Archie Harrison, and are expecting a baby girl in the coming weeks. "Setting aside any personal resentment she may still feel about Harry and Meghan's televised two-hour tell-all, Kate put her best foot forward in trying to carve a path to reconciliation between the brothers," Tominey told Stella magazine via the Daily Mail.