Kate Middleton Doesn't Have a 'Vengeful Bone in Her Body,' Royal Expert Says Amid Royal Rift
Kate Middleton and the royal family are dealing with drama that have popped up these past few years. However, it seems Kate will not be doing anything scandalous. A royal expert explained that Kate might not have much of a desire for revenge against people who did her wrong.
The royal family has found itself embroiled in a lot of drama these past few years. Onlookers often anticipate the next move by its members.
However, it seems Catherine, Duchess of Cambridge will be lying low. A royal expert explained that Kate might not have much of a desire for revenge against people who did her wrong.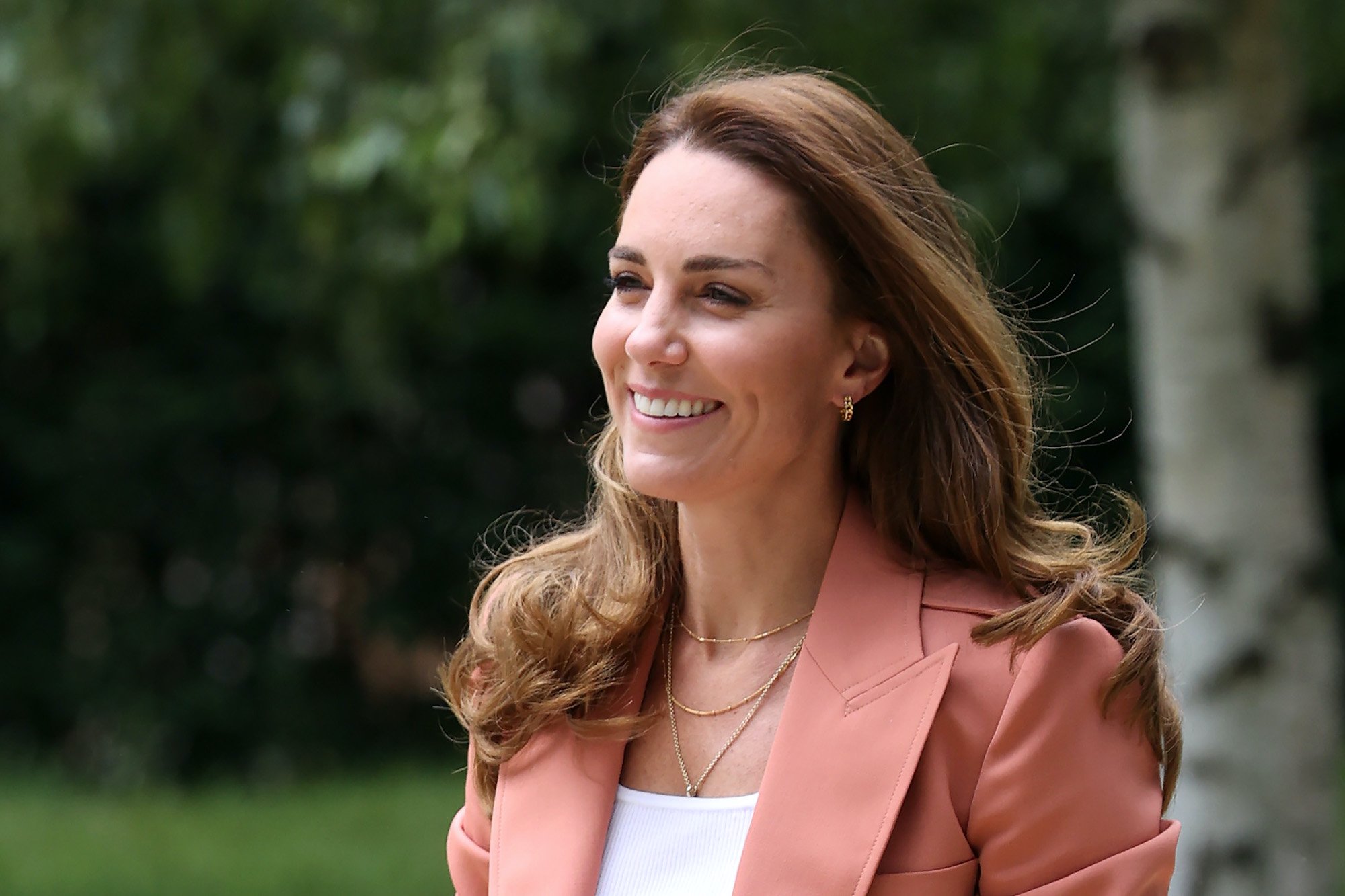 How Kate Middleton has been involved in the royal rift
Some people say the royal rift happened because Prince William and Prince Harry are at odds with one another. Others see it as Harry and his wife, Meghan, Duchess of Sussex, against the rest of the royal family.
In any case, Harry and Meghan have approved negative talk about Kate. In the book Finding Freedom by Omid Scobie and Carolyn Durand, which the Sussexes contributed to, Kate was portrayed in a negative light in contrast to Meghan. Additionally, Meghan also claimed Kate made her cry during the process of planning the former's wedding.
Kate has not made any disparaging comments publicly about anyone involved in the royal rift. She did make headlines in April after breaking the ice with Harry at Prince Philip's funeral.
Kate Middleton does not have a 'vengeful bone in her body,' royal expert says
Many onlookers have praised Kate for her behaviors amid the drama in the royal family. According to royal correspondent Kinsey Schofield, Kate—who is likely to become Queen Consort in the future—has a temperament that is similar to Queen Elizabeth.
"[Kate] is graceful and delicate and doesn't have a mean or vengeful bone in her body," Schofield said, according to Express. "She also doesn't wear her heart on her sleeve. I sometimes see Diana when watching Kate engage with children, but I think Kate is carving out her own path."
Schofield added, "She is taking on a more prominent role within the Royal Family without sacrificing any time with her babies, which is a joy to see. She is intelligent and kind and a great support system for Prince William."
Kate Middleton once responded to a huge scandal in a dignified way
In 2012, Kate and the royal family dealt with a huge scandal when photos of Kate sunbathing topless surfaced in the tabloids. A paparazzi took the photos of the duchess when she and her husband were staying at a secluded chateau in France. 
The royal family took swift action and sued the French magazine Closer, which bought the photos. The palace also released a statement saying, "Their Royal Highnesses had every expectation of privacy in the remote house. It is unthinkable that anyone should take such photographs, let alone publish them."
While many people would be disturbed at such a scandal, Kate reportedly carried on in a calm manner.
"William 'hit the roof' when paparazzi photographs emerged of his wife sunbathing topless during a private holiday in the south of France in 2012, but Kate largely shrugged it off," royal reporter Camilla Tominey wrote for The Telegraph. "Not one to pore over press coverage – unlike her husband, 38, who is described as 'a bit of a news junkie' – the Duchess remained relatively unruffled by the images, which not only showed her in a state of semi-nudity but also puffing on cigarettes."