An Inside Look Into Kate Middleton's Lavish Family Home
These days, Catherine, Duchess of Cambridge, splits her time with her family between their London apartment at Kensington Palace and their country home, Amner Hall, which is located in Norfolk.
Both of these homes have more than enough room for Kate, Prince William, and their three children to live, learn and grow comfortably, especially amid the coronavirus (COVID-19) pandemic and quarantine orders.
However, the royals aren't the only family with stunning properties. Kate's parents Carole and Michael Middleton, have some gorgeous homes of their own, including their main family home in Berkshire, where they have spent the majority of their time in isolation.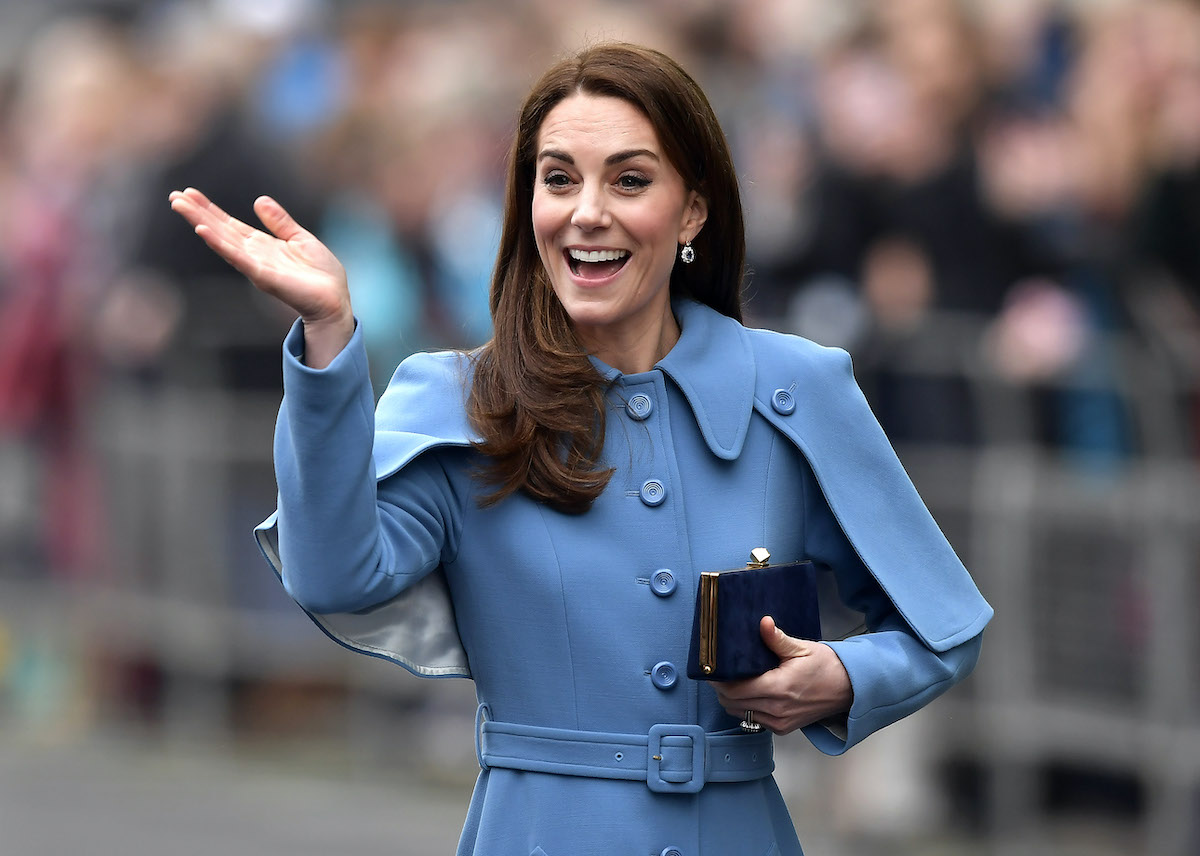 Kate Middleton's family has a massive net worth
Though Kate has does not have a royal bloodline, her parents are affluent and self-made. The duchess grew up upper class, and her family continues to have a massive net worth. Kate's parents founded their company, Party Pieces back in 1987. The business, which sells mail-order party supplies and decorations and costumes, has exploded in popularity.
The duchess even worked for the company for a time.  "It is still very much a family business today, and over the years all my children have played a huge part in it from modeling for the catalog to developing new categories for the brand," Carole shared on Party Pieces' official website.
Today, the duchess parents have a combined net worth of about $67 million, according to Town & Country. In addition to their business, the pair have made several wise investments over the years and own a ton of properties.
In fact, they paid for Kate's stunning wedding gown when she married Prince William in 2011. The gown reportedly cost more than $400,000 according to CNBC, and the Middletons paid for it without blinking.
Kate Middleton's personal net worth is suprising
Aside from her parents and even Prince William, Kate has her own personal massive net worth. Her personal net worth is estimated to be around $10 million. When combined with William, who is worth anywhere from $25 million to $40 million, the couple certainly isn't hurting for money.
Their wealth will only increase when the prince becomes the King of the United Kingdom, and he inherits even more money from the British royal family.
Inside Kate Middleton's lavish family home
Though the Middletons have a ton of properties, one of their most lavish family homes is beyond stunning. The Middletons have been quarantining at their Bucklebury mansion in Berkshire. Daily Mail is reporting that the Middletons purchased the home in 2012 for £4.7 million after an intensive biding war.
The estate reportedly has seven bedrooms, a tennis court, a swimming pool, and a library and sits on 18 acres of landscaped grounds. There is tons of room for the Middletons and their dogs to roam around.
The Cambridges and their children, Prince George, Princess Charlotte, and Prince Louis alternate their Christmas' at the estate. Therefore, there is more than enough room for everyone to gather and feel comfortable. Amid the pandemic, Kate's younger brother, James Middleton, has been sharing glimpses of his parents' estate on Instagram.