Kate Middleton Says She Felt 'Relieved' After Prince George's Birth
Kate Middleton and Prince William have welcomed three adorable children together. The two were married in 2011, and these days, they work hard to balance the stresses of royal life with the joys of raising their three kids.
Kate recently revealed that she was actually "relieved" after Prince George was born in 2014 — here's why.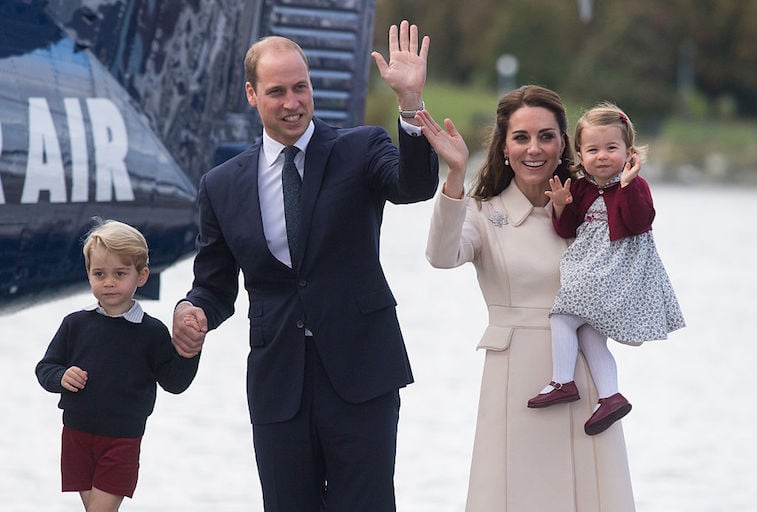 William and Kate are doing their best to raise their three kids with normal lives
Though William and Kate are two of the most famous people in the world, they care a lot about giving their kids a relatively normal childhood. While there is nothing truly normal about being royal, the kids supposedly don't yet know that they're in such a prominent family.
Kate has said in the past that she hopes to emulate the upbringing she had; the family spends plenty of time outdoors, and she loves cooking with the kids. She and William work hard to bond with their three little ones, and though Prince George and Princess Charlotte have attended some royal events, for the most part, Kate and William leave the kids home.
There was some fear when Kate gave birth to George
Though the Cambridges were excited to start a family, there was some uncertainty on Kate's end when it came to introducing George to the world. It was tradition for the royal women to introduce their kids on the steps of the Lindo Wing at St. Mary's Hospital, but with all of the pressures of being a new mother also came the pressures of bringing your vulnerable newborn out into such a big world — and on such a big platform. In a recent podcast about motherhood, Kate revealed that she was "slightly terrified" to introduce George, but she was confident in the support system that she and William had.
She said she was 'relieved' that he was such a healthy, happy baby
Kate spoke with Giovanna Fletcher on the "Happy Mum, Happy Baby" podcast, where she revealed what it was actually like to become a parent for the first time. "[Childbirth] is utterly extraordinary, actually," Kate said. And after welcoming George, she was relieved at his behavior. "[George] was very sweet, and [I was] sort of relieved that he was a happy, healthy boy."
It seems Will and Kate have been very lucky with their kids' behavior. George and Charlotte have adapted well to the idea of being surrounded by people, and though Prince Louis is still a bit too young, he will thankfully have his big brother and sister to show him the ropes.
There have been rumors the two might try for a fourth child 
Right now, it's unclear whether William and Kate will expand their family. There have been rumors swirling about baby no. 4 since pretty much right after the two welcomed Louis, but so far, Kate hasn't announced another pregnancy. Bookies in Europe think the odds are high that the two will have another child this year, but with everything going on in the royal family, the two might put their expanding family plans on hold.