Kate Middleton Finally Dons the 1 Accessory That Royal Fans Have Been Waiting for With 'Bated Breath'
Kate Middleton and Prince William are back in public for official royal engagements. After the pandemic hit, the duo stayed in quarantine for months at their country home, Anmer Hall. Now that they are appearing in public again, Kate's fashion choices are a popular topic. And she recently wore an accessory that royal fans have been waiting to see.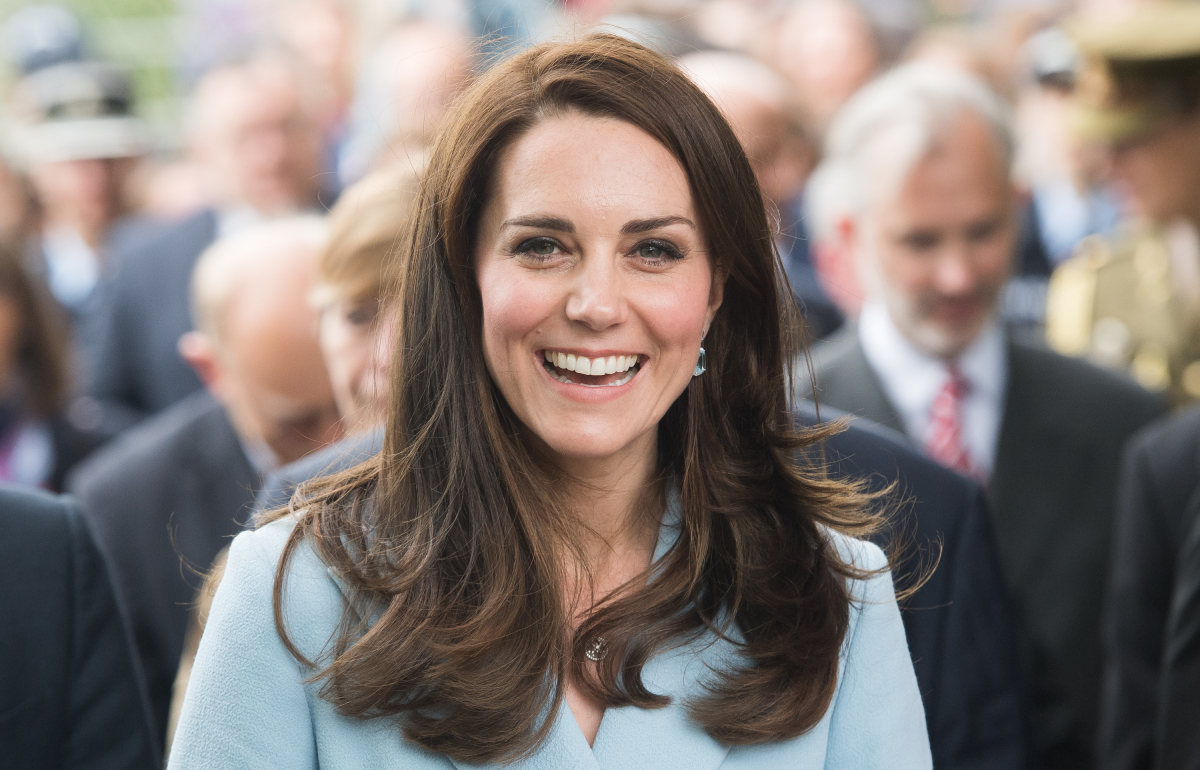 Prince William and Kate Middleton take on more royal duties
According to Us Weekly, William and Kate have recently taken on a bigger portion of Queen Elizabeth's charity work and appearances. These include visiting hospitals and organizations, as well as meeting with "influential power players."
An insider says that the monarch is confident that the Duke and Duchess of Cambridge can take on the responsibility. They are the "perfect suitors for the position," and the Queen reportedly "adores Kate."
RELATED: Kate Middleton Dubbed the Most Popular Royal — Meghan Markle's Friends Deny the New Results
Another plus is that William and Kate don't bring the drama like other royal family members.
"Queen Elizabeth finds it refreshing that there's never any drama or scandal surrounding Kate and William," dishes the source.
William and Kate have already become more involved with government duties, notes the insider. While Prince Charles is the heir to the throne, the source says that the Queen has handed more new responsibilities to William and Kate.
Royal baby watchers should pay attention to Prince William
As Kate has continued her royal duties around the UK, the baby rumors are back in full swing. The Duchess is already the mom of three – Prince George, 7, Princess Charlotte, 5, and Prince Louis, 2. However, royal fans are ready for baby number four.
Body language expert Judi James says everyone should pay attention to William, not Kate, when they are looking for baby clues. James told Express that Kate's signature pose of standing with her hands clasped under her belly isn't a sign of pregnancy.
The signals come from William, says James, because of his facial expressions.
RELATED: If Kate Middleton Is Pregnant With Baby No 4 Expect Signs From Prince William, Not the Duchess of Cambridge
"Unlike his dad, he might manage to mask negatives like anger or frustration, but watch out for a lot of suppressed smiling if/when he is sitting on a fourth baby secret," explained James.
William also tends to use "subconscious mimicry rituals" when Kate is early in a pregnancy. He does this by placing a hand over his own belly in public in an "act of empathy."
Kate Middleton delights royal watchers by adding a new accessory
Kate thrilled royal fans and commentators during a recent public engagement when she wore a face mask for the first time. While visiting Baby Basics UK in Sheffield, England, the Duchess wore a reusable floral cotton mask while helping the baby bank unpack donations.
According to Vanity Fair, the mask came from children's wear designer Amaia. They cost £15, and 30 percent of the proceeds from the masks go to NHS Charities Together. Kate's mask was made out of Liberty London's "Pepper Tana Lawn" micro-floral print.
RELATED: How Kate Middleton Is More Prepared to Be Queen Than Her Majesty Queen Elizabeth
Royally Obsessed podcasts hosts Roberta Fiorito and Rachel Bowie were vocal supporters of the mask. They explained why it was a "great pick" for the Duchess.
"We've been waiting with bated breath for her to wear one," said Bowie. "It's a great pick for her to wear that one and she's worn it a few times already."
Fiorito said that Princess Eugenie connected Kate to the Amaia brand, which she described as a "royal go-to for kids clothing."