Kate Middleton Has 'Fully Embraced the Idea' of Being the Future Queen — Body Language Expert
According to body language expert Darren Stanton, Kate Middleton has "fully embraced the idea" of being the future queen.
Though not everyone could meet the royal demands of the Princess of Wales title, Stanton has noticed a positive change in Kate's body language since stepping into the role. He said she holds "high regard" for the position Princess Diana once held, but she has also made it her own "with ease."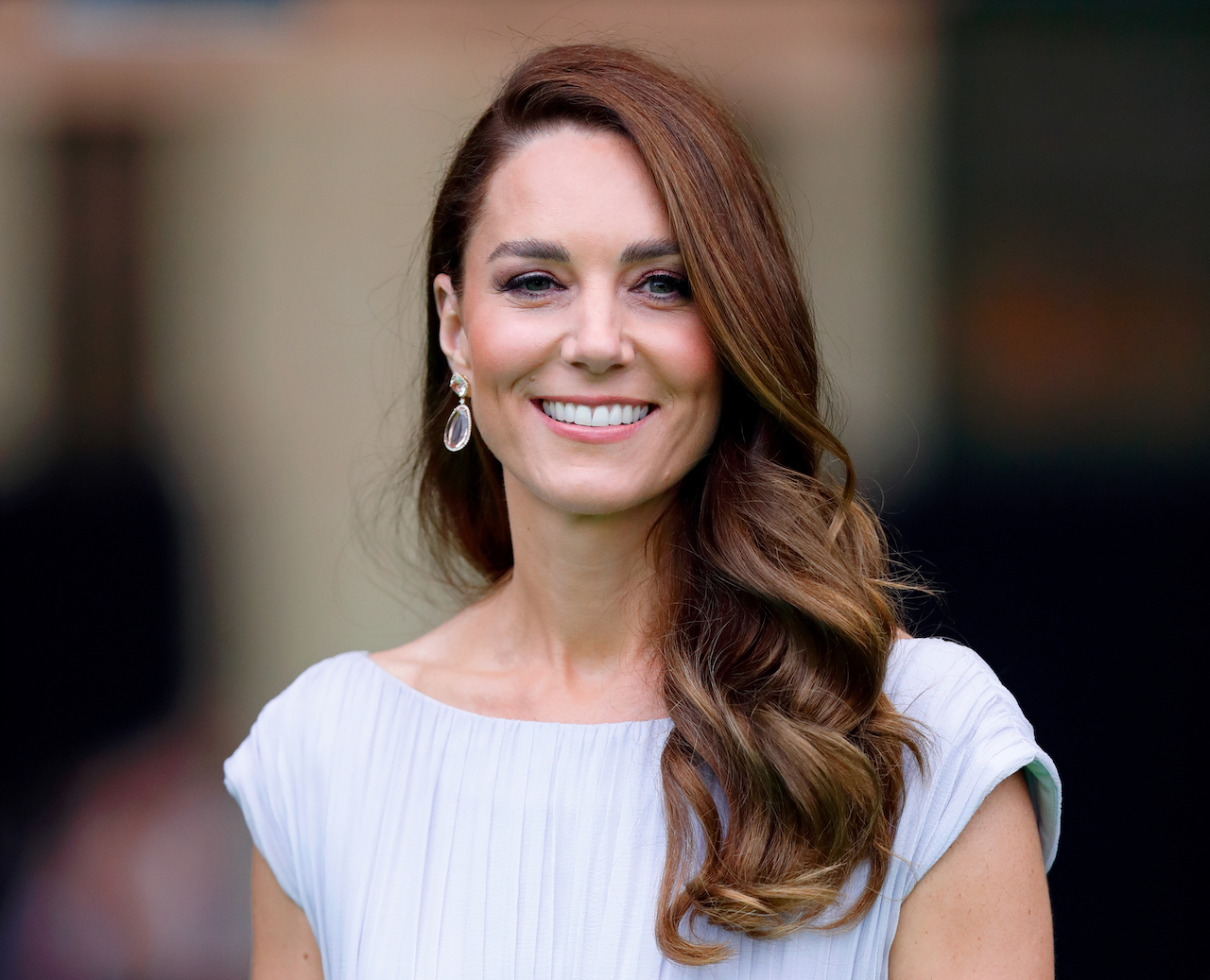 Kate Middleton showed signs of nervousness in previous years but has adopted a 'personal sense of power,' according to a body language expert
Speaking on behalf of Betfair Casino, Stanton analyzed Kate's body language ahead of her 41st birthday. He noted that she used to come off as more nervous, often showing signs of discomfort during public engagements.
Stanton said that "Kate tended to hold her hands in front of her" whenever she was aware she was being photographed in her early years as a royal. "This is a very submissive gesture, as it creates an unconscious barrier or shield between us and something which could be perceived as a threat," the expert explained. "The posture also signifies a lack of confidence in her surroundings."
However, he said she seemed to become more confident in the years leading up to becoming Princess of Wales and "rarely displays these gestures anymore."
Stanton pointed to Kate's clothing and noted her style has changed from "more informal or casual" to "more powerful modes of dress," namely more vivid colors. "This shows that Kate is now adopting a personal sense of power," he explained.
Kate Middleton seems to have 'fully embraced the idea' of being queen someday, body language expert says
Stanton noted that the change in Kate is about more than the color of her clothes, as her demeanor and communication have also shifted since taking on her new title. He said, "Since becoming Princess of Wales, Kate's body language has definitely changed."
He pointed out that for many people, "the pressure of the media and attending royal events would cause sleepless nights and stress."
"However, Kate has, in fact, shown a different approach as she appears a lot more confident," he added. "She now communicates on an even deeper level and leaves a lasting impression with all that she encounters." 
Stanton noted, "It's almost as though she has fully embraced the idea that she is going to be queen. It's obvious that it's a position she holds in high regard since it was also Princess Diana's title."
As Princess of Wales, Stanton believes Kate "has now become the full package" and fits into the title "with ease."
Kate Middleton has shown admirable self-discipline in her history with the royal family, expert says
Other experts agree that Kate has grown into her Princess of Wales role well. On Kara Swisher's Sway podcast (per E! News), author and royal expert Tina Brown called her "admirable," pointing to how she waited 10 years for a proposal.
Brown said Kate became determined and followed through. The expert added, "Essentially, it's kind of like the royal version of taking the veil."
"I think she's found it constricting. I think sometimes she's found it very painful, actually, living in that. But she has decided that's what she's going to do, and she's doing it …," Brown shared. "Self-discipline isn't a very modern attribute, essentially, but she does have it, and I admire her for it."