Kate Middleton Gets This Savvy Trait From Her Mother
The phrase "the apple doesn't fall far from the tree" is truer for some mothers and daughters than it is for others. But when it comes to Kate Middleton and her mother, Carole Middleton, it couldn't be more true. The two women have always been close, even though their lives have both changed greatly since Kate married Prince William back in 2011. However, this mother-daughter duo has a lot in common — including this one savvy trait.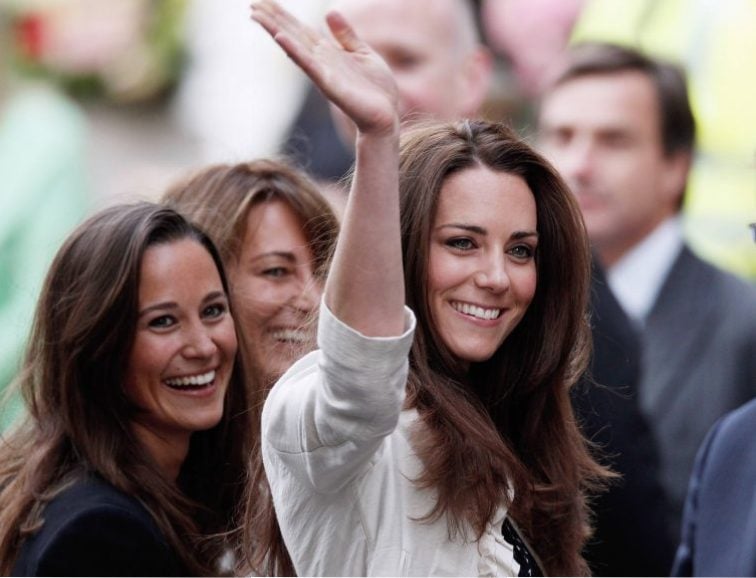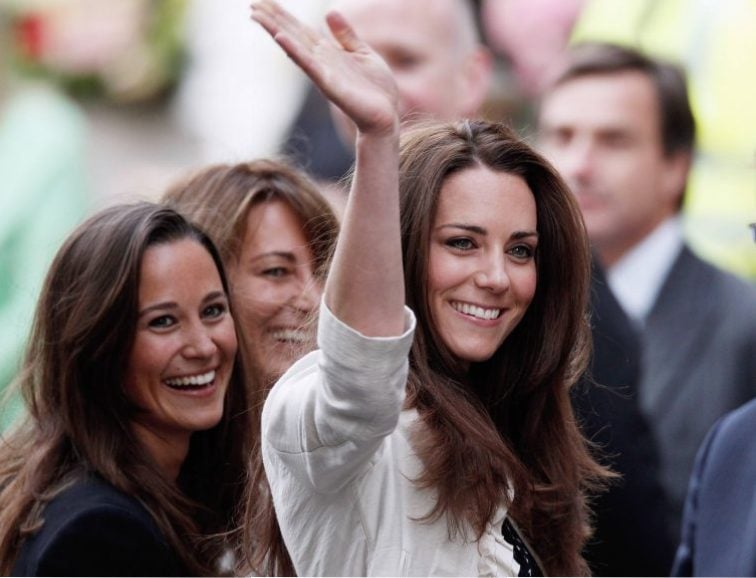 Carole and Kate have always been close
Kate and her mother were always close growing up. In an interview with The Telegraph, Carole Middleton opened up about life as the mother of Catherine, Duchess of Cambridge, and it's obvious that the Middleton family is a tight-knit group. Carole said that both Kate and Pippa used to work for the family's company, Party Pieces. (Party Pieces has made the Middletons a lot of money through the years, and Kate grew up living a very upscale lifestyle.) "They did a lot of modeling," Carole said. "Catherine was on the cover of one of the catalogs, blowing out candles. Later on, she did some styling and set up the First Birthday side of the business." Involving her children in the business likely helped Carole keep her family so close, even when things with Party Pieces made life busy.
Carole's life has changed greatly since her daughter married the prince
Carole doesn't frequently open up about being related to the royal family. In fact, her interview was the first time she ever actually sat down with someone to talk about her life. But she said it's mostly for privacy reasons. Carole has kept her distance from the spotlight through the years and suggests it's because saying nothing is better than saying something. "Over the years, it's proved wise not to say anything," Carole said in reference to her silence about the royal family. Maybe Thomas Markle could take some tips from her.
Carole has always loved a good sale — and Kate gets her love of affordable outfits from her mother
Carole and Kate are definitely cut from the same cloth, and this one trait proves it: They both love a good sale. Kate and Carole (and Pippa, too) know where to find the best deals, and they love to snatch dresses when they're marked down. The Telegraph said Carole loves Samantha Sung dresses, which are often on sale.
The media has gone crazy over Kate's fashion choices through the years, mostly because some of her outfits are far more affordable than anyone would have ever imagined. She's been spotted wearing brands such as Gap, Zara, and Topshop. In 2018, she was spotted wearing a $70 Zara dress to a polo match — and she also wore $50 pants from the same brand to a different event. Not only does Kate love a good bargain, but she's been seen repeating outfits on several occasions as well. The media instantly notices it, and the public adores it. It shows that Kate isn't above a great price. And clearly, she gets that from her mother.
Check out The Cheat Sheet on Facebook!