Kate Middleton Has Been 'More Visible and Accessible' Since Megxit, Expert Says
Catherine, Duchess of Cambridge has seemed to be more visible with a number of royal engagements in recent months and one expert believes Kate has proven to be more "accessible" than ever before, too.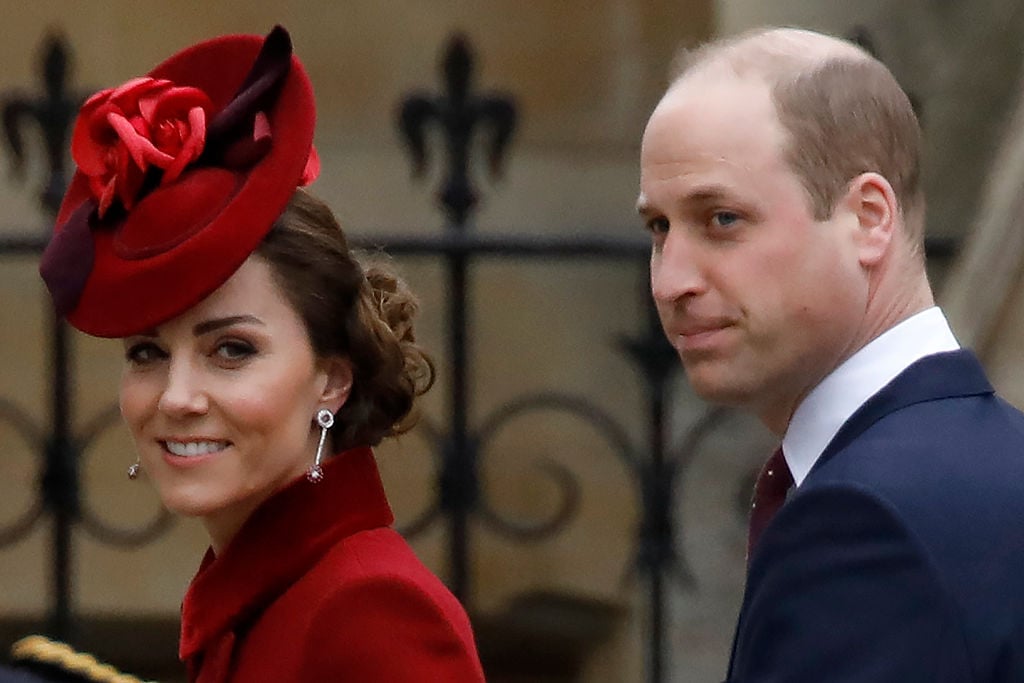 Kate has reportedly been working harder
After Prince Harry and Meghan, Duchess of Sussex made their official exit from the royal family, many wondered if Prince William and Kate would have to take on more work in the Sussexes' absence.
A palace source shared with The Mirror that Prince Harry and Meghan's exit decision caused some "genuine worry" in the royal family. "If the Sussexes are only here half the year then it will fall to William and Kate to pick up the slack with more engagements, more pressure, and that has not even been considered," the insider explained.
Kate is 'more visible and accessible'
Despite the lack of in-person appearances due to the coronavirus (COVID-19) pandemic, Kate has proven that she is very accessible, expert Leslie Carroll believes. In speaking with Express, Carroll compared Kate to Meghan, who she described as having "warmth and accessibility." Kate might not have exuded that same warmth in the past, but has stepped up her game more after Prince Harry and Meghan exited the royal family, the expert notes.
"Meghan has the warmth and accessibility that Diana had, which are some of the qualities that Harry fell in love with when he met her," Carroll explained.
She continued, "That said — in Meghan's absence, and particularly during the coronavirus lockdown, Kate has been compelled to step to the forefront a lot more. Even from behind her keyboard and computer screen, she has become more visible and accessible."
"She is naturally more diffident than Meghan; the openness with strangers doesn't come naturally to her, although she can speak candidly on subjects close to her heart, such as parenting," Carroll shared.
RELATED: The Secret Trick Kate Middleton Uses to Avoid Visible Bra Straps
Will Kate step out of her comfort zone?
Kate might be more subtle in her approach but has shown she's warm and caring and she is well regarded by the public. Carroll shares how she would like to see Kate take a bigger leap, however and in doing so, she might become as loved as Princess Diana.
"What made Diana the 'people's princess' was her global/international appeal and her outreach to those among us who have least — victims of land mines; Aids patients, children dying of malnutrition," the expert explained. "No one was insignificant to her. She hugged people. She didn't 'appear to' care about people. She genuinely cared."
"We have seen this with Meghan even before she met Harry: she traveled to India to learn about why such an overwhelming percentage of girls dropped out of school in their adolescence," Carroll noted.
She continued, "Will we see something like this with Kate, beyond designing children's gardens in London? She's charming and poised and beautiful, but I've yet to see her really step far outside her comfort zone as Diana did, and as Meghan did years ago."
"It's about not caring if you get grubby; risking your life, if need be, to place others first. That's what makes a 'people's princess,'" Carroll added.