Kate Middleton Has the Best Trick For Staying Comfortable in Heels All Day Long
Catherine, Duchess of Cambridge is one of the most fashionable women in the world. Prince William's wife has earned the reputation as a style icon for always looking so polished and well put together every time she steps out. Kate rarely ever breaks a royal fashion rule and has found a clever way to keep with the protocol without sacrificing comfort.
Read on to find out what trick the duchess uses to make sure she can avoid discomfort while in heels all day and how she doesn't get blisters.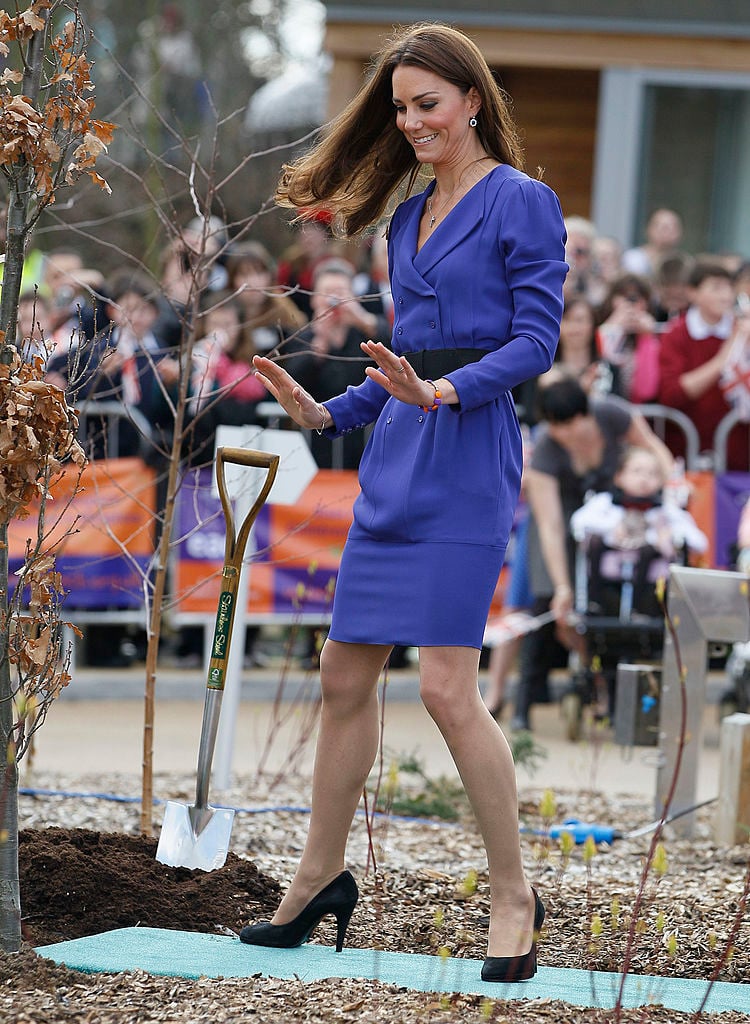 RELATED: This is the 1 Color Kate Middleton Refuses to Wear in Public
The trick Kate adopted so her feet aren't uncomfortable in heels
You've probably heard that royal ladies are expected to have on tights or nude pantyhose when they attend public engagements.
The Sun noted that the women wear tights with sticky pads on them to ensure that they don't slide out of their shoes while walking. And to make sure she isn't in pain while standing for long periods in her heels, Kate opts for pantyhose with cushiony silicone pads on the bottom.
How the duchess avoids getting blisters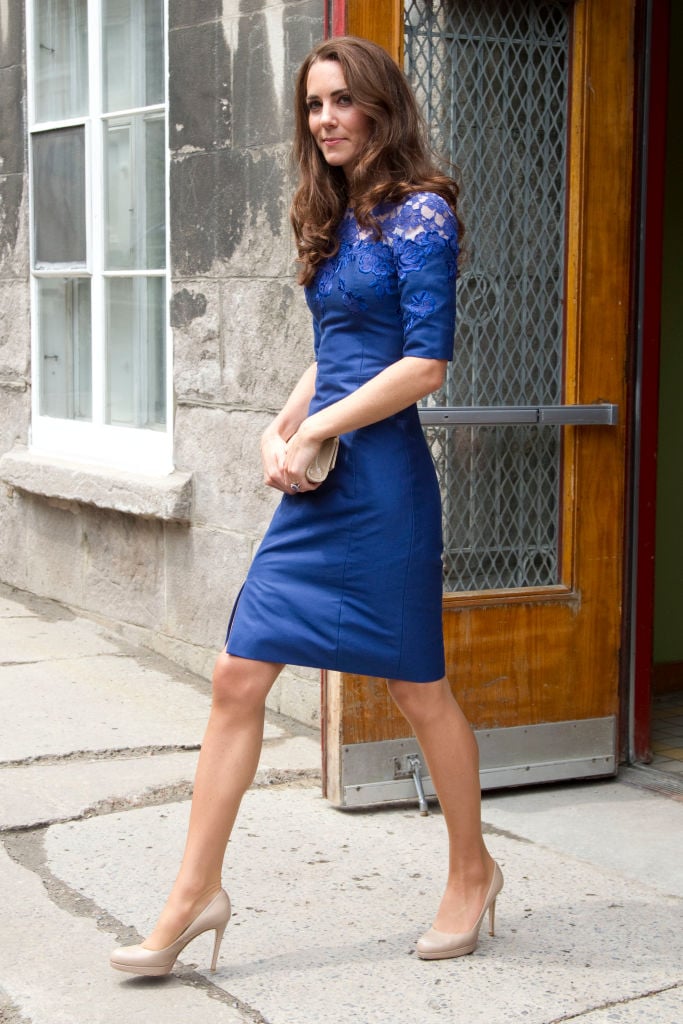 Another trick the Duchess of Cambridge adopted is one that her sister-in-law Meghan, Duchess of Sussex has done as well and that's wear shoes a little bigger than their actual size.
We've all seen pictures of the duchesses wearing shoes that appear too large for their feet but there's a specific reason they go with shoes that are a bit bigger than their actual size. As fashion expert Harriet Davey explained, going for shoes that aren't too snug is a style hack many celebrities have employed. It's done to avoid blisters and accommodate for swelling feet, which occurs when standing for a significant amount of time.
"Celebs often go a size up, or even two, in the shoe department when they're at an event or on the red carpet and it's for one reason we can all relate to–to avoid blisters," Davey said
He added that if the duchesses have any difficulty walking in oversized footwear then they "stuff the toe with padding like tissue or cotton wool, and this can be taken out once they feel like they need a bit more room in their shoes."
RELATED: The Secret Trick Kate Middleton Uses to Avoid Visible Bra Straps
How Queen Elizabeth makes sure she doesn't get blisters
Queen Elizabeth II adopted her own technique years ago for avoiding blisters.
The Telegraph reported that the monarch actually has a "royal shoe-wearer" on hand who breaks her footwear in before she puts them on in order to prevent blisters.
"[The shoes] have to be immediately comfortable…she does get someone to wear them," said Stewart Parvin, who has designed Queen Elizabeth outfits since 2007. "The queen can never say 'I'm uncomfortable, I can't walk anymore.' She has the right to have someone wear them in."
RELATED: How Kate Middleton and Meghan Markle Prevent Wardrobe Malfunctions