Kate Middleton Has the Perfect Inexpensive Hack for Making High Heels Comfortable
Catherine, Duchess of Cambridge always looks polished and stylish — and typically sports high heels to complete her look. How does she manage to stay comfortable in heels for an extended period of time? She's got the perfect hack for making her heels more comfortable and it's affordable for us non-royals, too.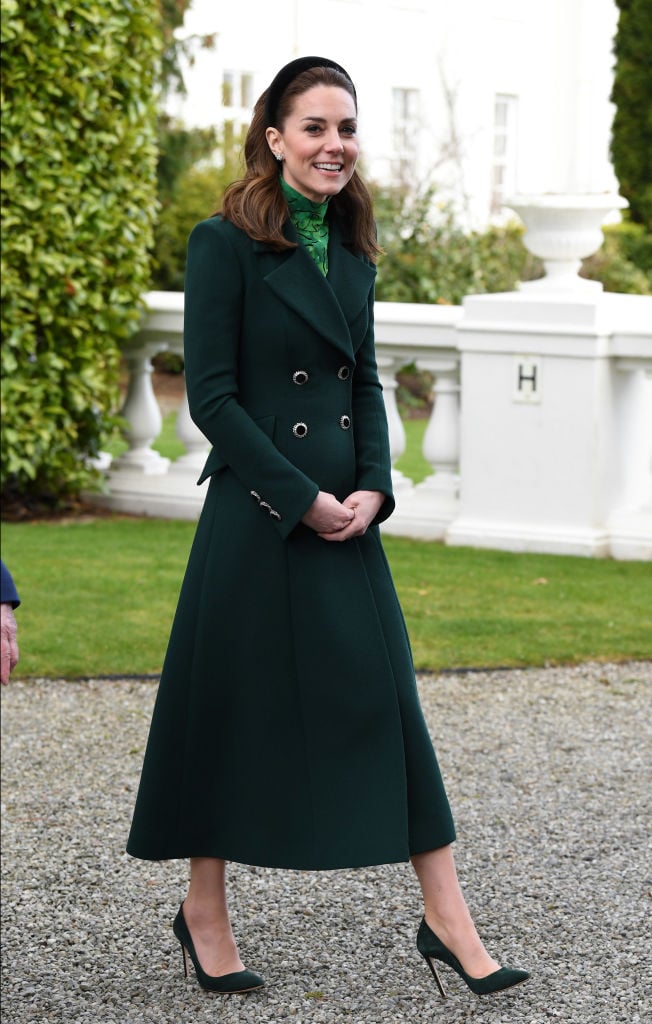 Kate has a simple style trick for comfortable shoes
The duchess knows how to rock a heel but they're not always the most comfortable footwear if extensive walking or standing are required. During royal appearances, Kate looks to be quite at ease in high heels, however, even when she wears them for long periods of time.
Her trick is actually quite inexpensive — padded insoles that cost just $20 a pair. A source told Vanity Fair in 2015 that Kate trusts Alice Bow insoles, created by designer Rachel Bowman. Made from Italian leather, the comfortable insoles are slipped into shoes and provide extra cushioning for the foot and heel.
"Kate has ordered a couple of packets, she thinks they are great," the source shared.
There was high demand for the insoles
As with all things that Kate has worn over the years, the insoles were in hot demand, with a spokesperson for the company noting, "There has been talk of the duchess wearing the insoles, but we cannot comment either way. We have seen a massive surge in site visits however."
The product description on the Alice Bow website notes, "The insoles your style-loving feet been waiting for! Luxury colorful Italian leather (no more embarrassing ugly insoles!)."
The insole description promises "premium padding that keeps its bounce. Just enough to bring comfort, without taking up space in your shoes."
The insoles have "double-sided sticky spots" to hold them in place and are shaped so they can be worn with open or closed-toe shoes. 
RELATED: Kate Middleton Will Never Stop Wearing This 1 Pair of Shoes
Kate has a fashion hack to avoid visible bra straps
Royal appearances keep Kate front and center so it only makes sense that her style has to be impeccable — and that includes keeping bra straps from making an appearance.
Etiquette expert Myka Meier shared the details in an April Instagram post, writing, "Royal Style Hack Alert! Ever wonder why you never see bra straps?! Swipe to see a secret trick which is a must-have royal wardrobe piece!"
Meier included photos of Kate wearing a blue dress that had a partially sheer top at the Royal Ascot last summer and provided the secret garment that kept her bra straps from peeking out: a nude strapless shapewear piece that she wore under her dress.
People left comments on Meier's post about the royal style hack and one asked where to find the garment. Turns out, it's another affordable solution, found at a number of stores. "I get most of mine at @macys. You just need your cup size. I like the brand called MiracleSuit which also has some styles at Walmart and Amazon," Meier explained.