Kate Middleton Inspired Her Parents' Successful Business When She Was 5 Years Old
Catherine, Duchess of Cambridge is best known for being the wife of Prince William and a member of the royal family.
Before her marriage, Kate was already the daughter of successful business people. In fact, her parents' company was founded when Kate was a child, and she served as an inspiration for them.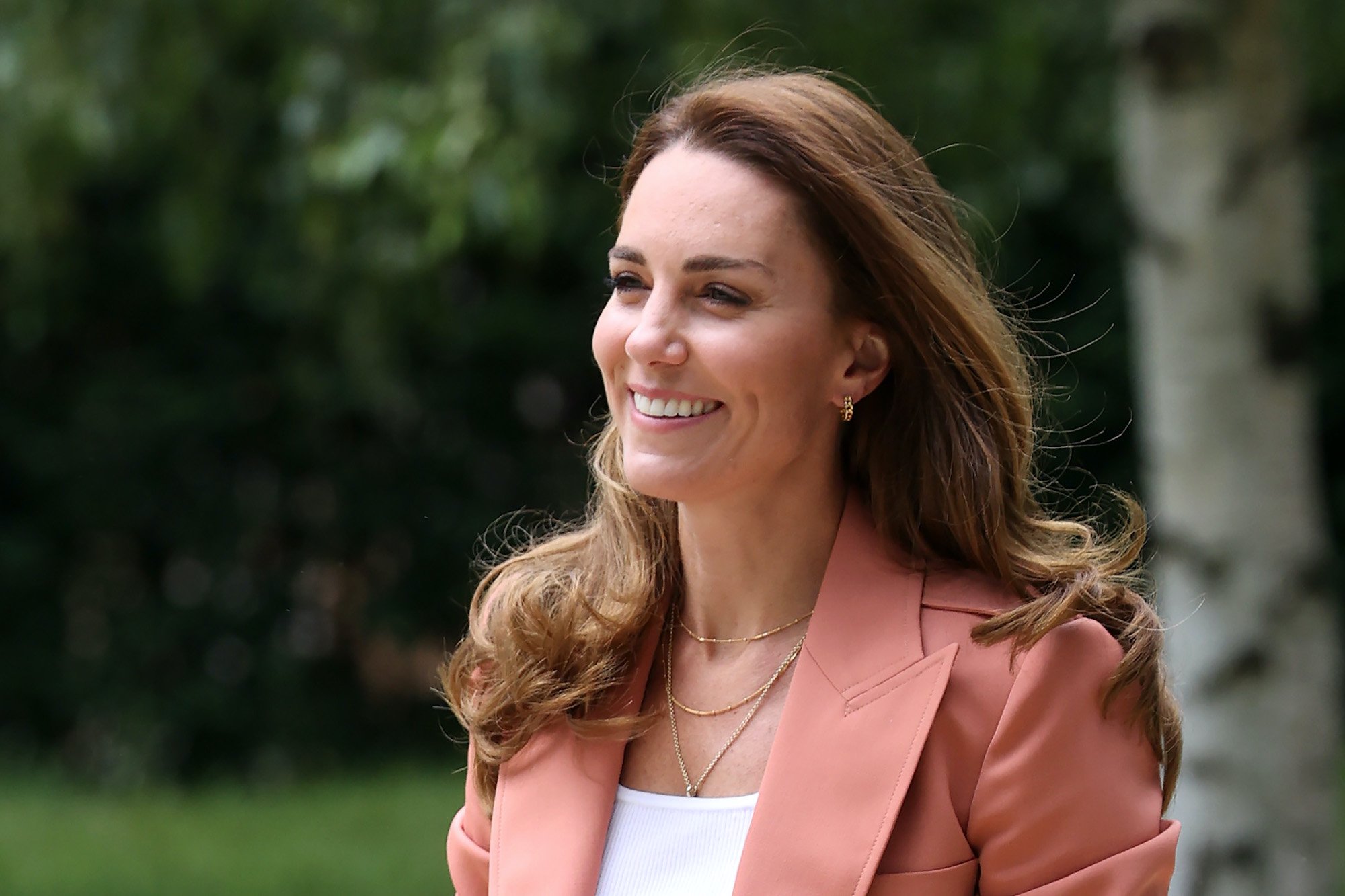 Kate Middleton's parents own the company Party Pieces
Kate's parents are Michael and Carole Middleton. Michael was formerly a flight dispatcher, and Carole was a flight attendant. 
However, in the late 1980s, Michael and Carole decide to start a business together. Their company, Party Pieces, sells party supplies and decorations via mail. The business began in their home and has now grown into a major brand.
Michael and Carole are worth a reported $67 million thanks to the success of Party Pieces. Growing up, Kate and her siblings lived comfortably and went to prestigious schools. The Middletons were also able to pay for Kate's wedding dress, which cost more than $400,000, according to CNBC.
Kate Middleton's 5th birthday inspired her parents to start Party Pieces
Party Pieces has been a huge hit with people in the United Kingdom, and Kate actually inspired Carole to start the business.
Carol shared with Daily Mail that when she tried to find decorations for Kate's 5th birthday, she realized there was a need for more party supplies on the market.
"All I could find were basic clown plates," she explained. "I realised there was a gap in the market for party ware that wasn't too expensive and which looked good, so decided to design my own. I took some prototypes to various High Street retailers and was turned away."
Carole decided to sell her party supplies to parents at her children's school instead, which eventually led to the company's success.
Carole also added, "My children inspired my business and have been involved from the start, and the success that we've had has helped us build the life we have currently. I feel incredibly fortunate to have found the professional fulfilment I always wanted."
Kate Middleton is still close with her parents and siblings
Although Kate lives at Kensington Palace and is partaking in royal life to the fullest, she is still close to her family. 
For example, Kate's parents and siblings often attend big events, such as the christenings of Kate's children. Kate has also been present at some of her siblings' momentous occasions, such as their respective weddings.
In fact, before Kate married William, the prince reportedly promised her that she would not have to give up her own family to join his family, as some royals of the past did.
"Once you married into the Royal Family, you became a Windsor and that was that," royal author Katie Nicholl explained, according to The Sun. "Well, it was different when Kate and William got married. When William asked Kate to marry him, he made it very clear that she wouldn't have to leave her family behind her once she married into his family. He promised her that they'd always stay a part of the family and they have done."