Kate Middleton Is Now Considered an 'Expert' in Parenting, Royal Source Says
Catherine, Duchess of Cambridge is getting praised for her knowledge of parenting. 
The 38-year-old, who shares three children; Prince George of Cambridge, 6, Princess Charlotte of Cambridge, 4, and Prince Louis of Cambridge, 1 with her husband, Prince William, Duke of Cambridge, has spent years researching the subject.
Even before she became a a parent herself, Catherine had been interested in the subject. Now, after years of educating herself on parenting and putting practices to use with her own children, the Duchess of Cambridge is considered an expert in the field. 
Her parenting style is 'modern' according to parenting experts
Catherine's approach to parenting her and Prince William's children is considered decidedly "modern" by parenting experts. She (and Prince William) have publicly highlighted the importance of mental health for George, Charlotte, and Louis. While the Duke and Duchess of Cambridge have strict rules in their home, their overall approach to parenting is hands-on and not dated in the least.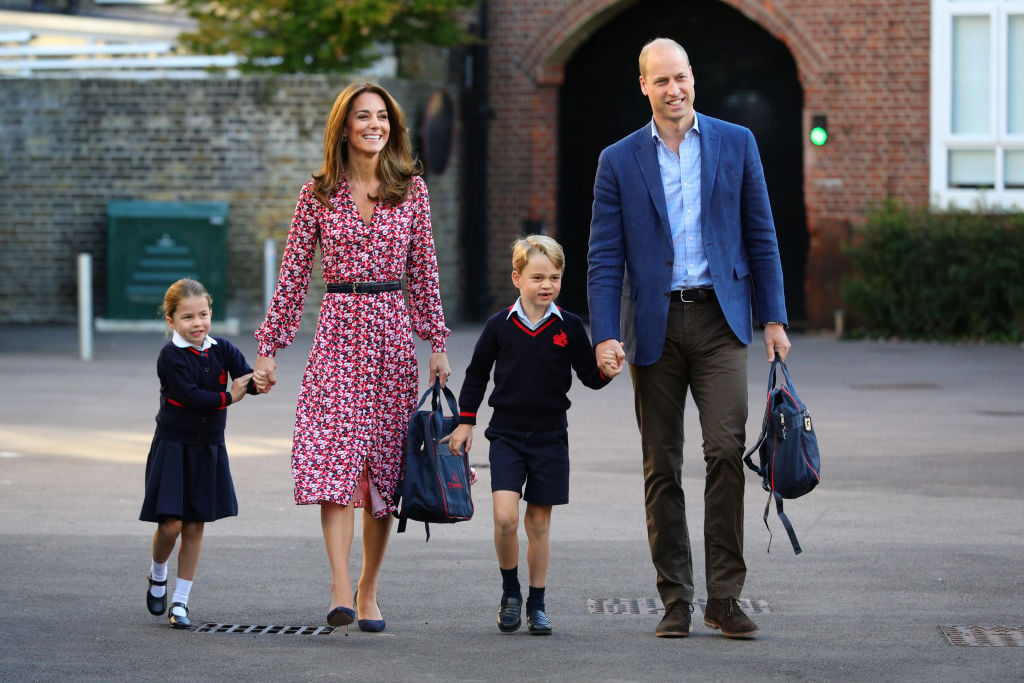 "Kate's parenting style can easily be described as modern. Alongside her own values, she's obviously researched the best ways to bring up children in today's society," Martina Mercer, an expert on parenting, told Express.

Kate Middleton's 'worked away quietly' and 'become an expert' herself
After researching, having three children, and championing causes that have to do with kids and their development, Catherine's seen as an expert. Per Express, a source told The Telegraph, people in the world of child psychology and early development want to hear the Duchess of Cambridge's thoughts having to do with children because of her extensive research and experience.
Not only does Catherine want to draw attention to children's developement, she wants to get more research done on the subject.
"She doesn't just want to talk about this issue, but to build an evidence base for action," the source said referring to Catherine. "She's worked away quietly and become an expert in the field."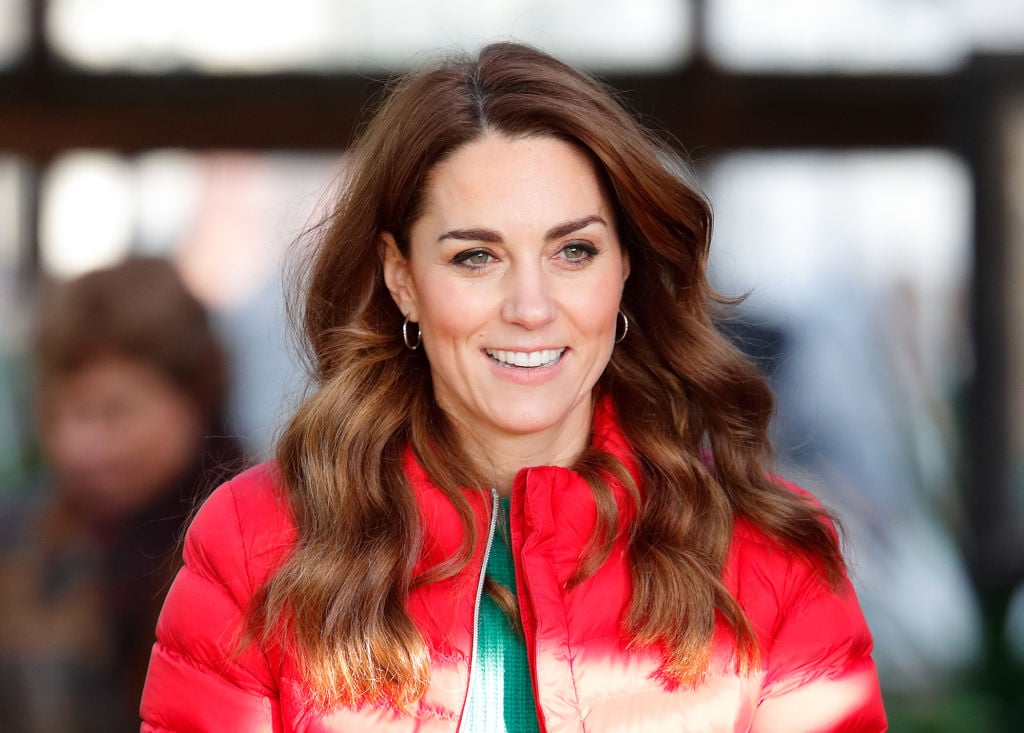 They continued, saying the Duchess of Cambridge "understands the science and she's now respected by the people in the sector because she's spent years trying to work it all out. So it is only natural for people to want to hear more from her about it."
Catherine isn't afraid to speak up about parenting and motherhood specifically. As a guest on the podcast, Happy Mum, Happy Baby, she spoke with the program's host, Giovanna Fletcher, about elements of motherhood she practices in her own home as well as feeling mom guilt.
She uses code words with her kids
One of Catherine's parenting techniques is using code works for her kids when they act up in public. Something she also does behind closed doors, the Duchess of Cambridge says a phrase to her kids when they're misbehaving so they calm down.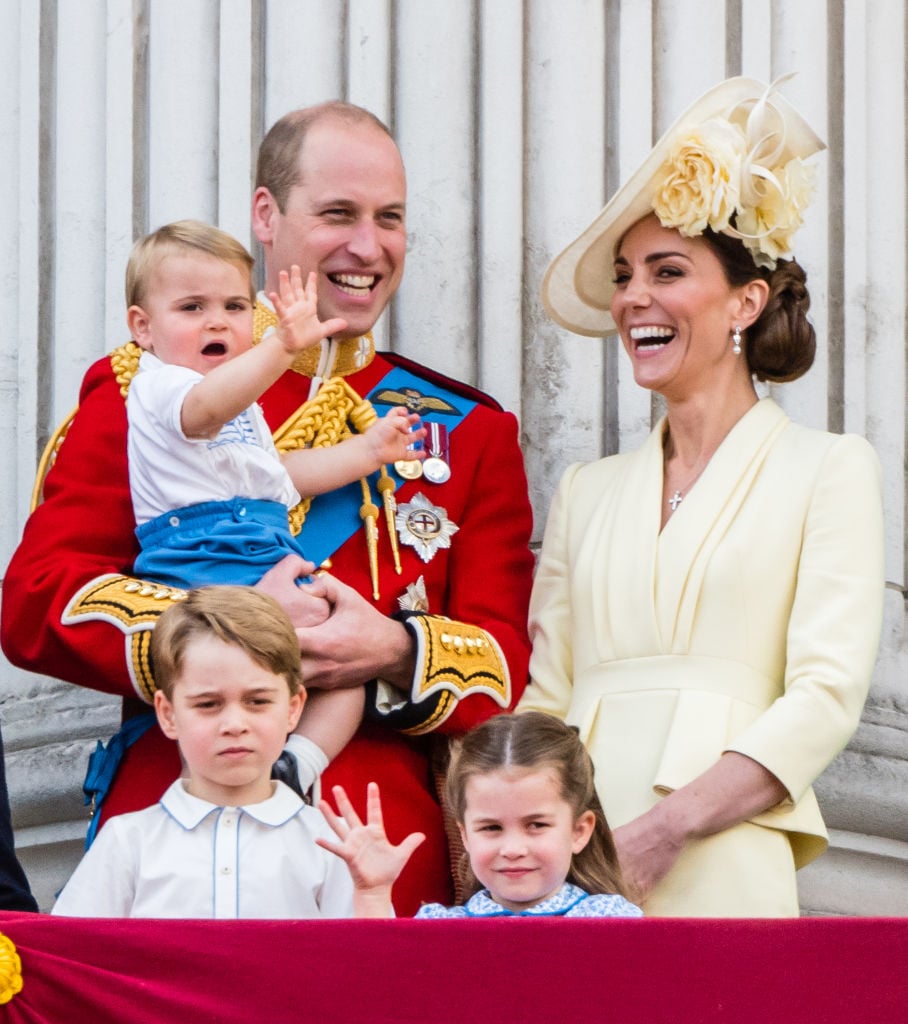 Instead of putting them in a timeout she tells them to "take a break." The "punishment" is supposed to help the child calm down without any yelling. 
Kate Middleton talks to kids at eye level
Instead of towering over a child and talking to them, Catherine opts to get down on their level to see eye-to-eye. She's been seen on many occasions practicing this with her own children as well as others. Even Academy Award-winning actress, Anne Hathaway, started doing the same thing after she saw the Duchess of Cambridge do it.
Clearly, Catherine is a knowledgable parent and we can't wait to see what else she learns through her work as the Duchess of Cambridge and a mother to George, Charlotte, and Louis.