Kate Middleton Is Often Compared to Princess Diana, But She Is Actually More Like Another Senior Royal
When it became clear that Kate, Duchess of Cambridge and Prince William were getting serious, people quickly started comparing her to his late mother, Princess Diana. But according to royal experts, Kate is actually more like another senior royal.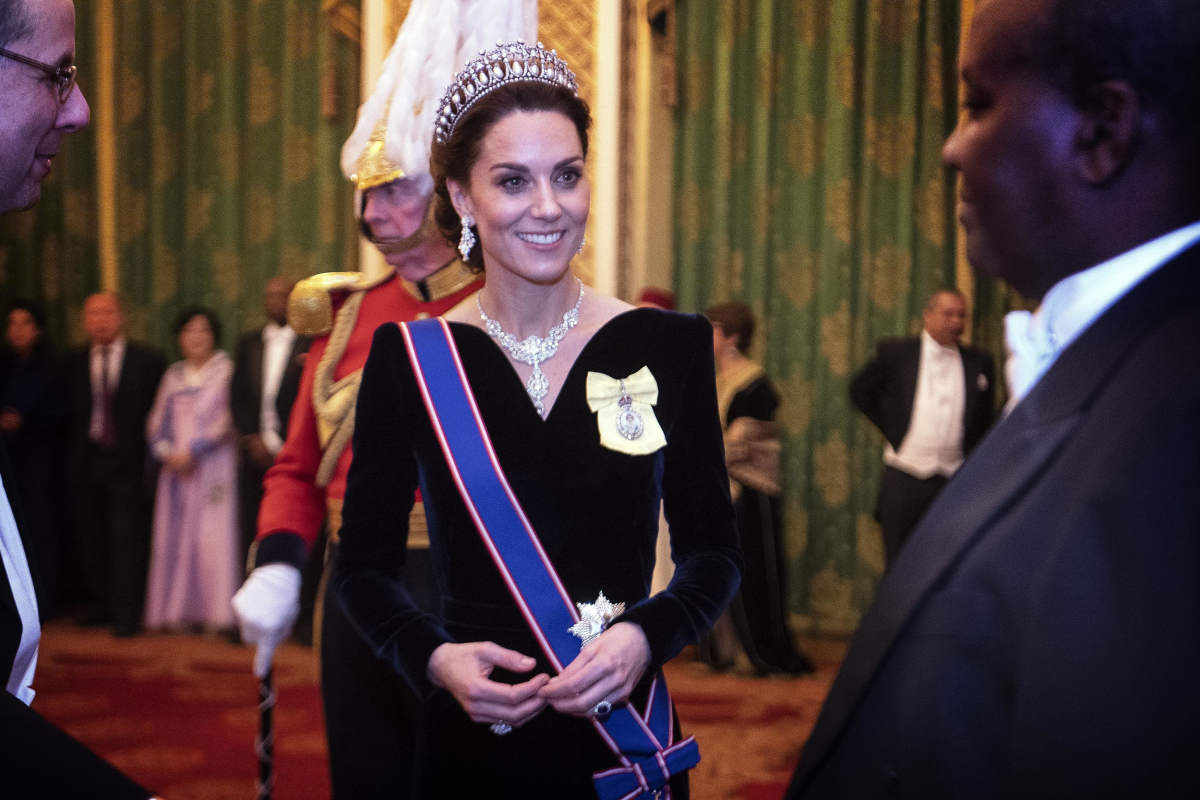 Royal expert says Kate Middleton is a 'breath of fresh air' in the Windsor family
Royal expert Ingrid Seward recently published the book Prince Philip Revealed, which takes a deep dive into the life of the Duke of Edinburgh. She says that both Philip and Queen Elizabeth approve of Kate as a future queen consort.
"I think that both Queen Elizabeth II and Prince Philip probably get on their knees and pray to God, 'Thank you for sending us Catherine Middleton,'" Seward told Fox News. "She is a gem."
Seward has covered the royal family for nearly four decades and is the editor-in-chief of Majesty magazine. She says that The Firm has accepted the Duchess of Cambridge, and she's developed a close bond with the queen.
The author explained that Kate isn't just popular among the royal family, she's also a big hit with the British public.
"She's gorgeous and never takes a bad photograph," Seward noted. "And in this visual world that we live in, it's important to see someone who's going to be a future queen as a beauty, which she is. But she also works hard. She's brought a breath of fresh air into the Windsor family."
The Duchess of Cambridge knows the 'absolute key' to being a happy royal
The tabloids once referred to Kate as "Waity Katie" when they thought that she was waiting around for William to propose. After years of ups and downs, they eventually tied the knot in 2011. Now, they are the parents of three — Prince George, 7, Princess Charlotte, 5, and Prince Louis, 2.
Kate has a huge role in the royal family. Not only is she the wife of a future king, she's also the mother of one. Royal author Tom Quinn says that Kate has been the perfect person to take on that responsibility.
"Kate has been a perfect [companion] because she's so calm and stable — and that's what he needs," Quinn said. "I'm not saying she's sort of a second mother, but there's an element of that. She's… a rock. It's a bit of a cliche, but she's someone who just doesn't have a history that's all over the place. She's very calm, very rational. And I think that's why the royal family feels safe."
Quinn added that the duchess does something which is "absolutely key to being happy" while also being a royal. He says that whatever the press says, "you don't complain and you don't explain." Quinn noted that "Kate is very good at that."
Kate Middleton has a lot in common with Queen Elizabeth
The media was always in a rush to compare Kate to her late mother-in-law, Princess Diana. But according to Marie Claire, royal experts claim that the duchess has a lot more in common with Queen Elizabeth.
"I've always thought that Kate has more in common personality-wise with the Queen; not an extrovert, but quietly self-assured with a love of the outdoors and the ability to compartmentalize," royal author Victoria Murphy explained.
Murphy added that Kate remains more of a team player than a leader, and more of a listener than a talker. However, she believes those qualities are "well-suited" to Kate's current and future roles.
Kate has grown a lot since she married into the royal family, and is much more confident than she was at the beginning. She knows the ropes now. And she's more of a "driving force when it comes to the types of causes she and William" take on.
Becoming a mother has also made a huge difference in how Kate faces life as a member of the royal family. The experts admit that Kate may have her faults, but she doesn't show them.