Kate Middleton Loved Photography Even Before She Loved Prince William
Kate Middleton often shares personal photos she takes herself, and her love of photography dates all the way back to her school girl days.
Kate Middleton enjoys many interests in her free time, from cooking and playing sports to arts and crafts, but one of her favorite hobbies is photography. Kate, Duchess of Cambridge, has referred to herself as an "enthusiastic amateur photographer" and has spent years taking precious photos of her children's biggest milestones. Although fans have enjoyed her work over the years, royal watchers might be surprised to learn that Kate's love for photography predates her romance with Prince William.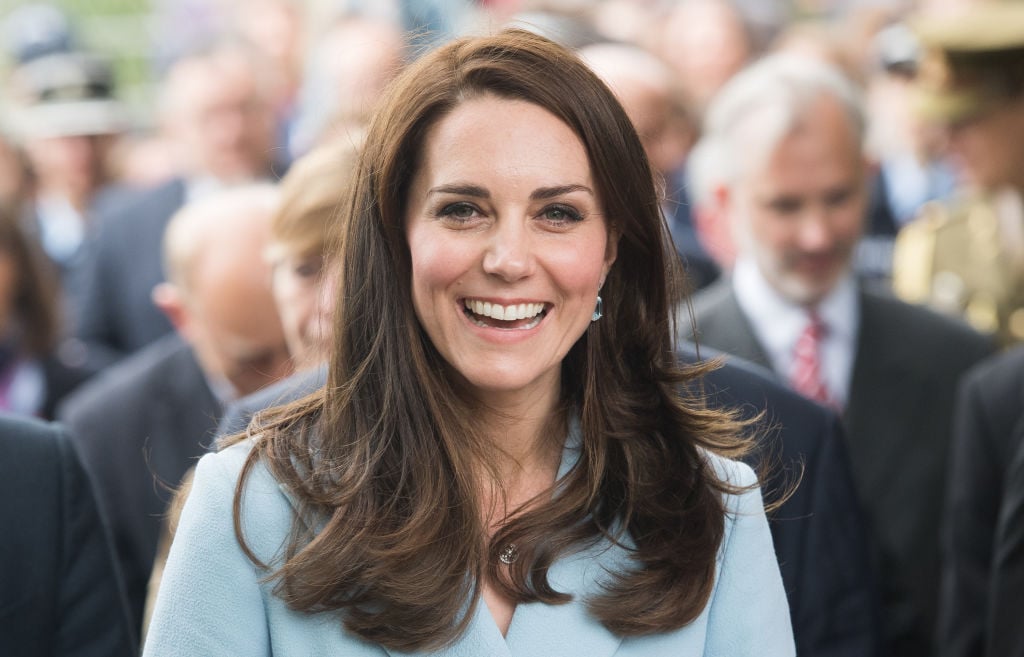 A look at Kate Middleton's best photos
Kate has taken some wonderful photos over the years and she is very serious about her camera gear.
Although Kate is selective about which photos she shares on social media, she is a huge fan of one camera brand: Canon. In fact, Kate owns two different Canon builds, a PowerShot G12 (which she has used since 2011) and an EOS 5D Mark II.
Among the first images Kate shared were taken in 2012 when she and William enjoyed a private stroll in the Borneo rainforest. She stopped posting her private photos, however, until 2015 when she shared an adorable photo of Prince George holding Princess Charlotte.
Some of Kate's best photos through the years include images of Charlotte after she was born, George on his first day of school, Prince Louis turning one year old, and Prince Charles holding Louis (a photo that holds a prominent place in Charles' office at his Scottish estate).
When did the Duchess of Cambridge's love for photography begin?
Kate's proficiency as a photographer has improved over the years and it is clear that she has a passion for the art. But what many royal watchers do not know is that Kate fell in love with photography long before she met William.
According to Hello Magazine, Kate's passion for taking photos began a few years before she went to college. At the time, Kate was put in charge of photographing products for her mom and dad's company, Party Pieces.
When she went to college, photography was one of Kate's main areas of research. She later organized an exhibit that featured photos by Alastair Morrison, proceeds of which went to UNICEF.
More recently, Queen Elizabeth acknowledged Kate's love for photography by making her the patron of the Royal Photographic Society.
Experts weigh in on Kate Middleton's camera skills
While fans have appreciated Kate's photos over the years, experts agree that she is very proficient at what she does. James Whatling, a royal photographer, has examined some of Kate's pictures and complimented her for having good technique.
"Her composition is good, but more important is her choice of background. What a lot of people don't do is look at the picture as a whole, including the background and how it might distract from the subject," he noted. "Kate clearly understands how important it is to take everything into account when creating a portrait, including picking a nice background. That's a real skill."
The only area James thinks Kate could improve on is how she crops photos. Kate has a tendency to crop out portions of her children's hands.
James recommended that Kate step back a little bit and give herself more room, especially when photographing children. If she still feels the need to crop down, she can do that in the editing room.
"The old photographer's adage, 'You can always crop into it, but you can't add something that isn't there,' is always worth remembering," he added.
This is one of Kate's favorite photos
Kate has taken a slew of photos over the years, but one of her favorite pics was taken at her 2011 wedding at Westminster Abbey. According to Elle, Kate's photographer on her big day, Samir Hussein, recently revealed which wedding photo the Duchess of Cambridge loves the most.
Fans might suspect that Kate's favorite image from her big day was when she and William emerged after exchanging vows. Or perhaps when the couple waved to fans on a Buckingham Palace balcony.
Turns out, Kate's favorite wedding pic was when she was waiting outside of the Abbey. The cameras caught her smiling to the crowd underneath her veil in what proved to be a gorgeous moment for the bride.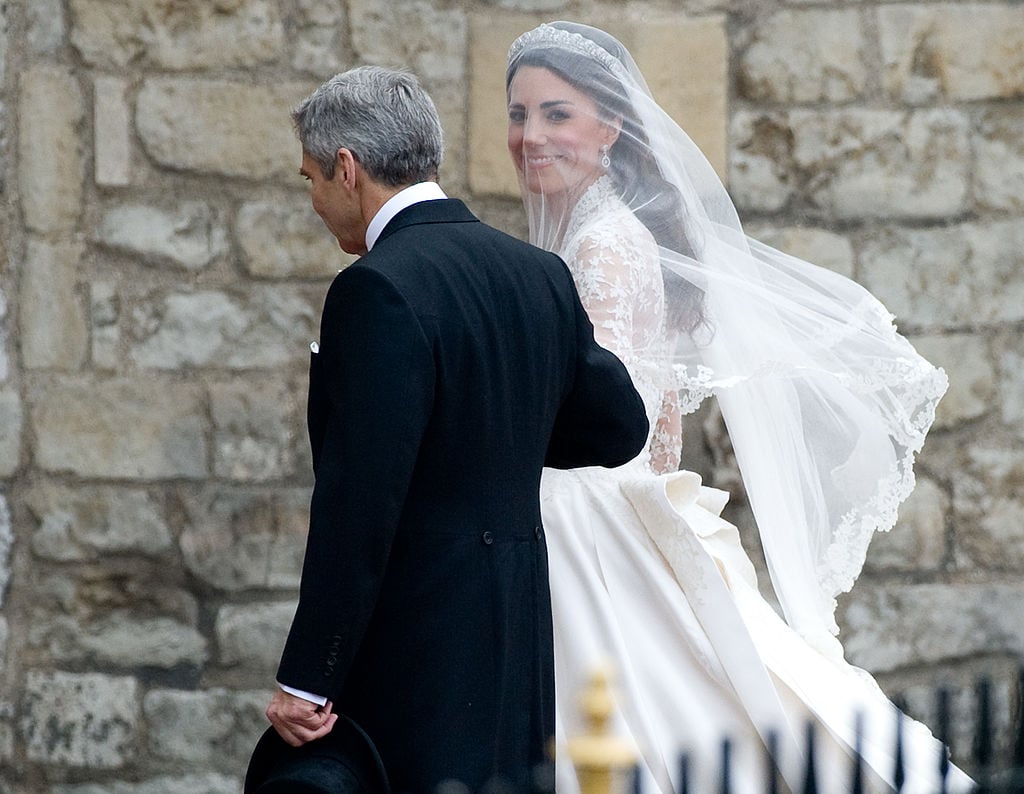 "I think there was some quite big crowds outside, outside the abbey. A lot of people being camping out for days and days. And I think she just wanted to acknowledge the crowds, but also with it being such an enormous event, the cameras and stuff," Hussein shared.
Hussein added that the image was displayed alongside Kate's dress by the Royal collection. It was also used to promote the collection and was displayed all around London.