Kate Middleton Loves to Cook This Spicy Meal at Home Even Though Prince William Can't Take the Heat
Kate Middleton has some serious chef skills. The Duchess of Cambridge loves a good home-cooked meal, especially when it brings her whole family together. The only problem is that Middleton's favorite dish is something her husband, Prince William, cannot stand.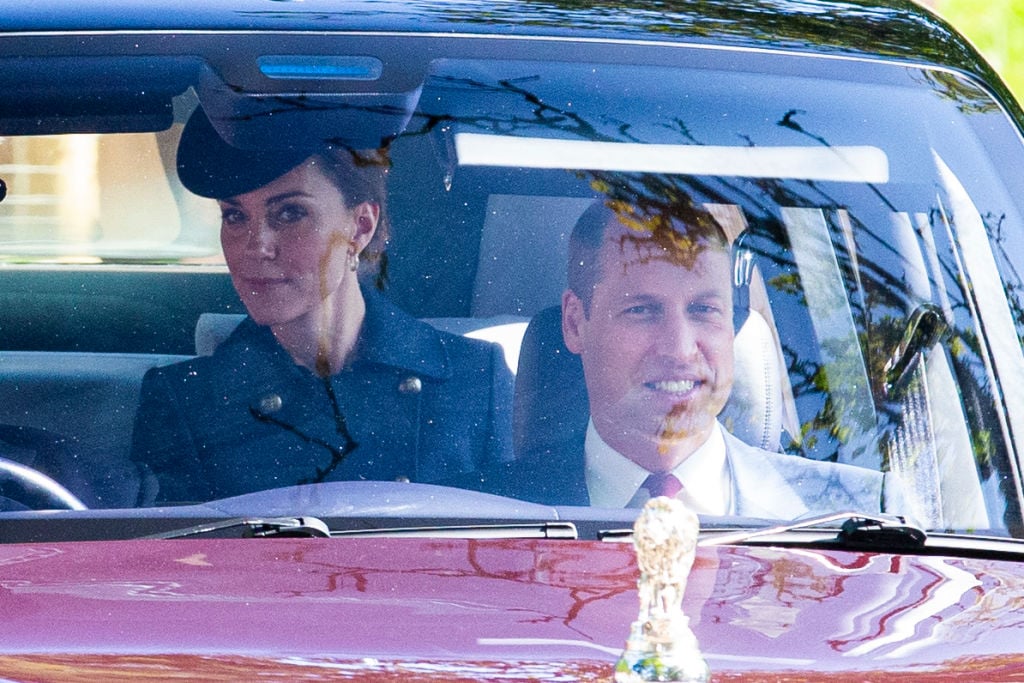 Middleton loves this spicy meal
Middleton enjoys cooking a variety of meals for her family, but her favorite dish by far is a spicy plate of curry. According to Taste of Home, Kate Middleton has talked about her love for the Indian classic on many occasions and it is something she lived on when she was pregnant.
Out of all the varieties of the dish, Middleton favors a vegetable curry. She also enjoys anything spicy, which puts her at odds with William. In a previous interview, William revealed that he is not a fan of spicy food – but that does not stop Middleton from indulging in a plate of curry.
In fact, Middleton often orders a curry takeout from her favorite restaurant in London. That's right, even members of the royal family order takeout from time to time. They don't, however, pick up the food themselves. Instead, they send one of their staffers to retrieve the goods.
When she is not ordering takeout, Middleton loves to cook dinner for her family and guests – and she doesn't just stick to curry – which William probably appreciates.
What are Kate Middleton's favorite dishes?
Middleton learned to cook long before she met William and joined the royal family. In fact, sources say that William enjoys visiting his in-laws because they eat dinner like an ordinary family.
The royals, on the other hand, have their own chefs that cook for them every night. Although they have plenty of resources at their disposal, Middleton and William do not have a personal cook, at least they didn't when they first tied the knot. That may have changed now that they have three children.
When it comes to cooking for her brood, Kate Middleton uses a lot of family recipes in the kitchen. During her first visit to Sandringham for Christmas, for example, Middleton gave Queen Elizabeth II a jar of chutney she made at home.
Middleton cooks a slew of different dishes for her family, ranging from curries to pizza and everything in between. Although William once joked about Middleton's bad cooking, it sounds like she has come a long way over the years.
Inside Middleton's diet
Middleton has wowed royal watchers with her slim body for years. And even after having three children – Prince George, Princess Charlotte, and Prince Louis – Middleton has managed to stay in top shape.
Apart from exercising, Kate Middleton follows a quick diet to help her stay in shape. In the months leading up to her wedding, Middleton followed the Dukan diet, which restricts carbs and increases protein intake.
It is unclear if Middleton still follows the diet, but she shed weight in record time following the birth of her third child. Sources say that Middleton eats raw foods once a week and tends to favor a diet that is high in vegetables and fruit.
Kate Middleton also prefers vegetables over meat, which she does not eat often. In fact, she usually requests vegetarian meals whenever she eats at public events.
While she spends a lot of time eating healthy, Middleton has a bit of a sweet time every so often. She does her best to avoid unnecessary sweets, but with three children in the house, it is impossible to stay away from them altogether.
Kate Middleton and Prince William caught eating this in public
Speaking of snacks, Middleton and William were caught eating popcorn during a visit to New York in 2014. The couple ordered some of the delicious golden treats while watching an NBA game.
William might not enjoy Middleton's curry, but he wasn't afraid of diving into the bag of popcorn with her. Cameras caught the couple chowing down on the popcorn and the two seemed to enjoy themselves at the game.
Prince William has not given us an update on Kate Middleton's cooking for quite some time, so there is a chance that he has warmed up to her spicy cooking.