Kate Middleton Made 1 Eco-Friendly Move With Her Outfit at the Earthshot Prize
Prince William recently launched the inaugural Earthshot Prize, a huge initiative to combat climate change. Of course, Kate Middleton was right there alongside him to show support. Because of the theme of the event, Kate donned an outfit that showed off her eco-friendly mindset.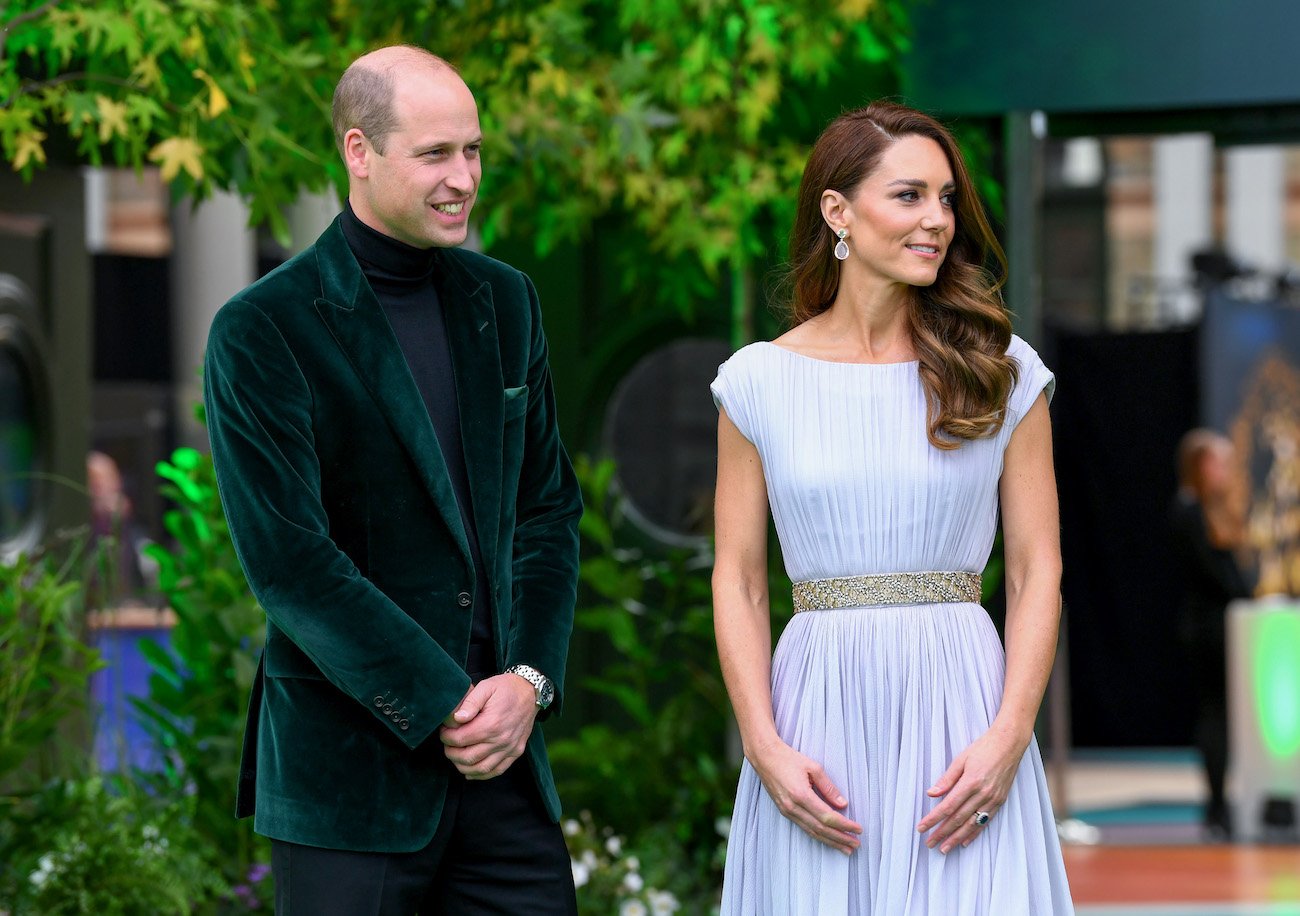 Kate Middleton supported Prince William at the Earthshot Prize
On October 17, 2021, William launched the first-ever Earthshot Prize ceremony. It highlighted many innovations around the world that are playing their parts in helping the environment. The award ceremony included a total of 15 finalists and five winners in various categories.
Kate was there to support William in his groundbreaking project. The Duchess of Cambridge was one of the award presenters for the event. She handed out the prize for the Protect and Restore Nature category to the country of Costa Rica for its efforts in restoring rainforests.
"Nature is vital to us all. A thriving natural world regulates our climate, nurtures our physical and mental health, and helps feed our families," Kate said in her speech.
Other stars at the Earthshot Prize include Emma Watson, Ed Sheeran, Coldplay, and Emma Thompson. The Prize will also become an annual event and be hosted by other countries in the future.
Kate Middleton made an eco-friendly move with her outfit
True to its message, the Earthshot Prize tried to be as eco-friendly as possible. Participants were encouraged to join via video calls instead of flying into London. Musical performances were also powered by 60 cyclists.
Kate, whose fashion always garners a lot of attention, made sure her outfit reflected the message of Earthshot as well. She re-wore an Alexander McQueen gown that she donned to the 2011 BAFTA. According to Marie Claire, in re-wearing an outfit, Kate seems to be sending a message about overconsumption. This is, indeed, a big problem in the fashion industry and one that is contributing to environmental degradation. 
Other participants also tried to be eco-friendly with their fashion statements. For example, according to E! News, Emma Watson wore a top made from 10 wedding dresses.
Kate Middleton has re-wears clothes many times
Kate is no stranger to recycled outfits. Ever since she joined the royal family in 2011, she has re-worn clothes many times.
In fact, Kate specifically re-wears items when she attends weddings. Kate attracts a lot of attention everywhere she goes, and this seems to be a way for her to shift some attention to the bride and groom at hand.
When she attended Prince Harry's 2018 wedding to Meghan Markle, Kate donned a cream Alexander McQueen coat dress that she already wore three years earlier at her daughter's christening. Similarly, at the wedding of Princess Eugenie and Jack Brooksbank a few months later, Kate wore a pink Alexander McQueen dress that was similar to something she wore at Trooping the Colour in 2017.