Kate Middleton Made a Change to Her Famous Engagement Ring That Belonged to Princess Diana
The world learned that Prince Willliam had proposed to his longtime girlfriend Kate Middleton on Nov. 16, 2010. When the couple appeared in a joint interview and spoke about their proposal, Kate showed off the sapphire ring William had given her that once belonged to his mother Princess Diana.
Many could recall seeing the same beautiful sapphire ring on Diana years earlier. These days, her daughter-in-law is rarely seen without the ring but has reportedly made a change to it. Read on to find out what that is.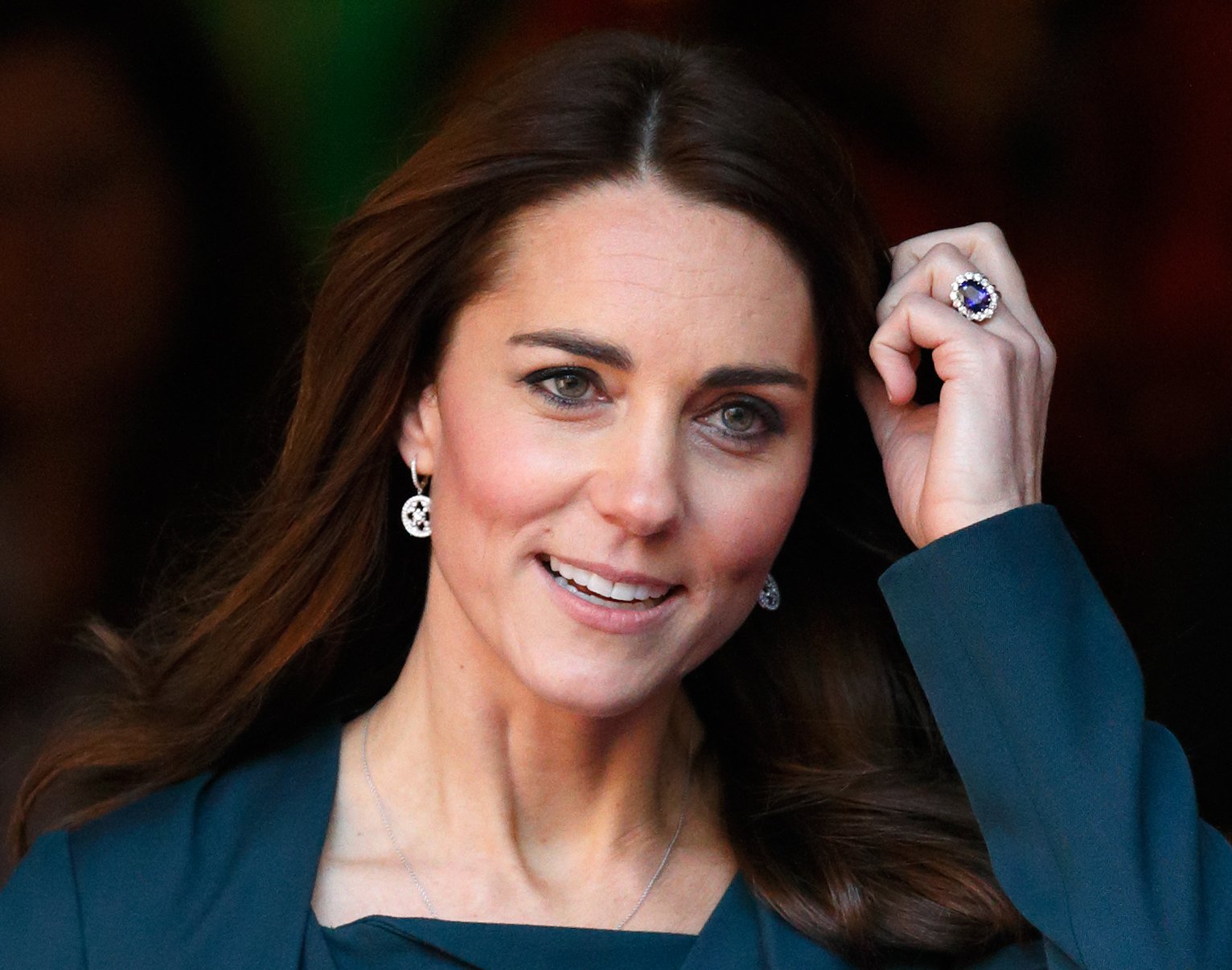 Prince Harry was in possession of Princess Diana's ring before Prince William
Before William actually gave that ring to his bride, his brother Prince Harry had it in his possession.
The Express noted that in the Amazon Prime documentary The Diana Story, the princess's former butler, Paul Burrell, said that he had given the ring to Diana's youngest son. Burrell explained that following his boss's tragic death, he asked the boys if they wanted to "take something which belonged to her that you can keep safe."
He said that William told him: "I'd like mummy's Cartier watch, the one that Grandpa Spencer gave to her for her 21st birthday."
Harry then started talking about the ring his mom wore that "always hurt" when she held his hand "because it was so big." Burrell knew he meant her engagement ring so he retrieved that and gave it to him. Years later, when William decided he was going to propose to Kate, Harry suggested he do it with their late mother's ring. Burrell recounted Harry and William's conversation in which the younger prince reportedly said: "Wouldn't it be fitting if she had Mummy's ring? Then one day that ring will be sat on the throne of England."
The change Kate made to the iconic ring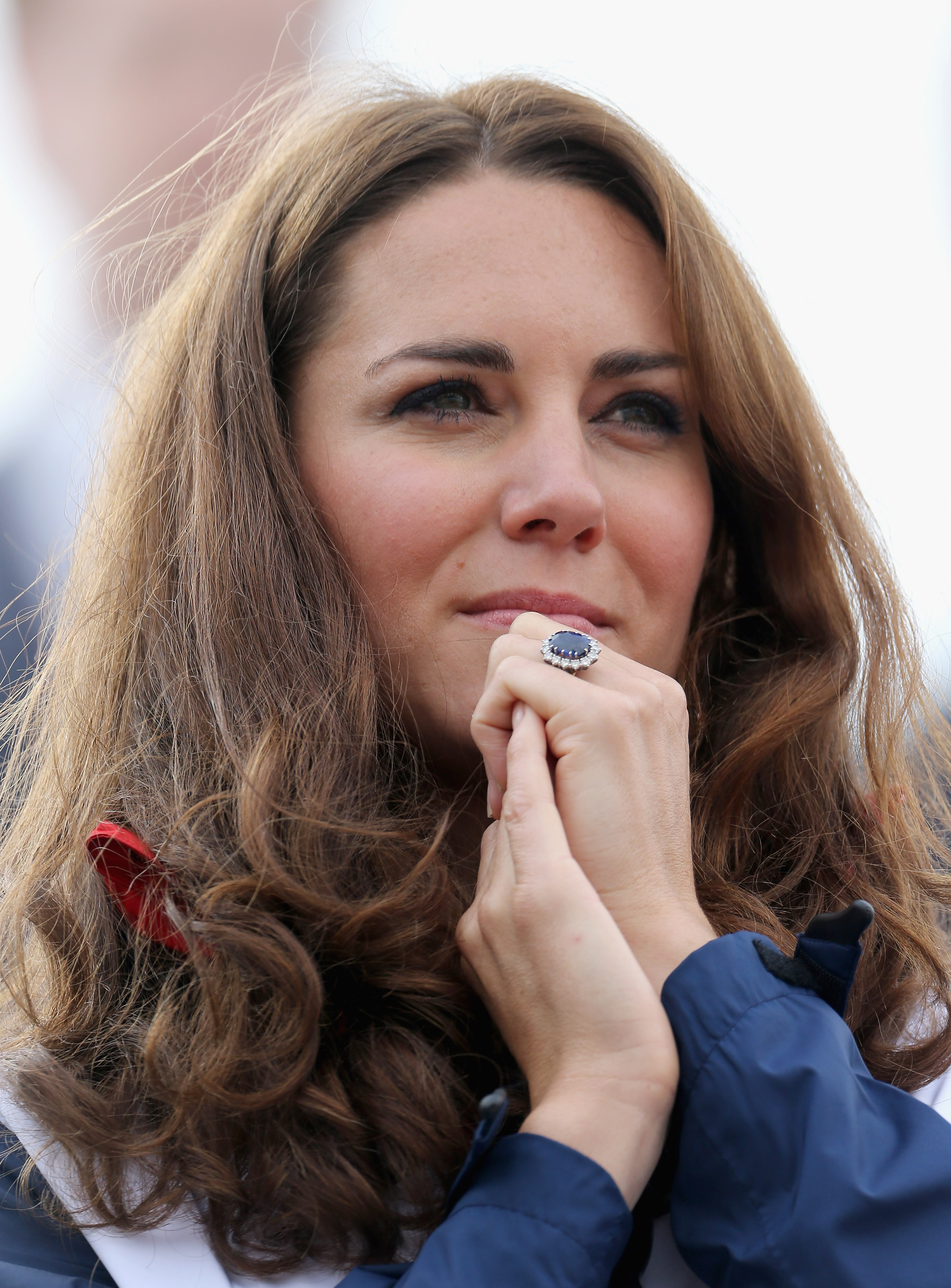 The new Princess of Wales has stated that she loves the ring but she did have to alter it because it was just a bit too big for her finger. However, she did not have the ring resoldered.
"It is pretty much impossible to imagine the world-famous, 12-carat, sapphire engagement ring Prince William gave to Kate Middleton needing to be altered in any way," The List's Melissa Willets said (per Express). "After all, the giant oval-shaped ring features 14 sparkly diamonds in a halo, and boasts an impressive pedigree, having once belonged to Princess Diana. But the engagement ring would never work for her the way it was when Diana owned it, and there's a totally understandable reason why Kate had to change something about the seemingly perfect piece of jewelry William gave her upon their betrothal."
Willets added: "As Hello! reported, the band of the ring formerly worn by Princess Diana was a bit too big for the slender Kate, with jeweler G. Collins and Sons taking on the delicate task of resizing the royal ring. Instead of resoldering the band, the jeweler decided to add small platinum beads inside so the 18-karat-gold ring would better fit."
The famous engagement ring had previously caused anger among members of the royal family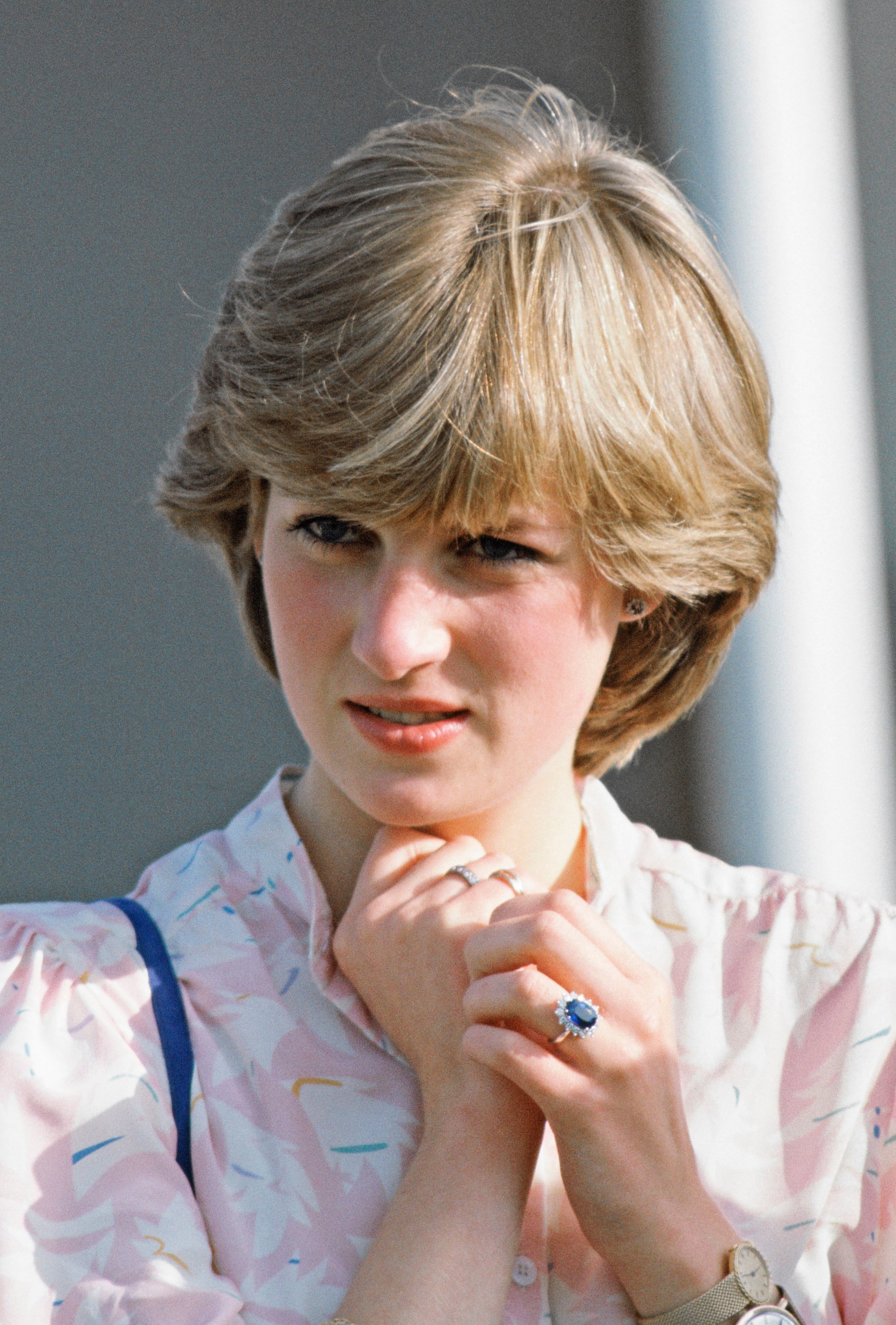 Something else that's hard to imagine is that the very ring William's wife proudly wears today once sparked anger within the royal family. That's because the sapphire ring set in 18-carat white gold with 14 solitaire diamonds, was not custom-made but came from a Garrard catalog.
According to Vogue, that did not sit well with the royal family who didn't want commoners having the same access to jewels royals did. It was even referred to as "the commoner's ring," which is ironic given that it is now on the finger of a woman who was a commoner herself before she married a future king.