Kate Middleton Makes 1 Subtle Change and Fans Are Sure She Is Pregnant With Baby No 4
Kate Middleton could not happier as a mother of three adorable children, but there has been a lot of talk about the Duchess of Cambridge expanding the family by one more. Kate and her husband, Prince William, are proud parents to Prince George, Princess Charlotte, and Prince Louis, but they have never ruled out having a fourth child. Nothing official has been confirmed, but royal watchers are convinced that Kate is pregnant with her fourth child following this one subtle change.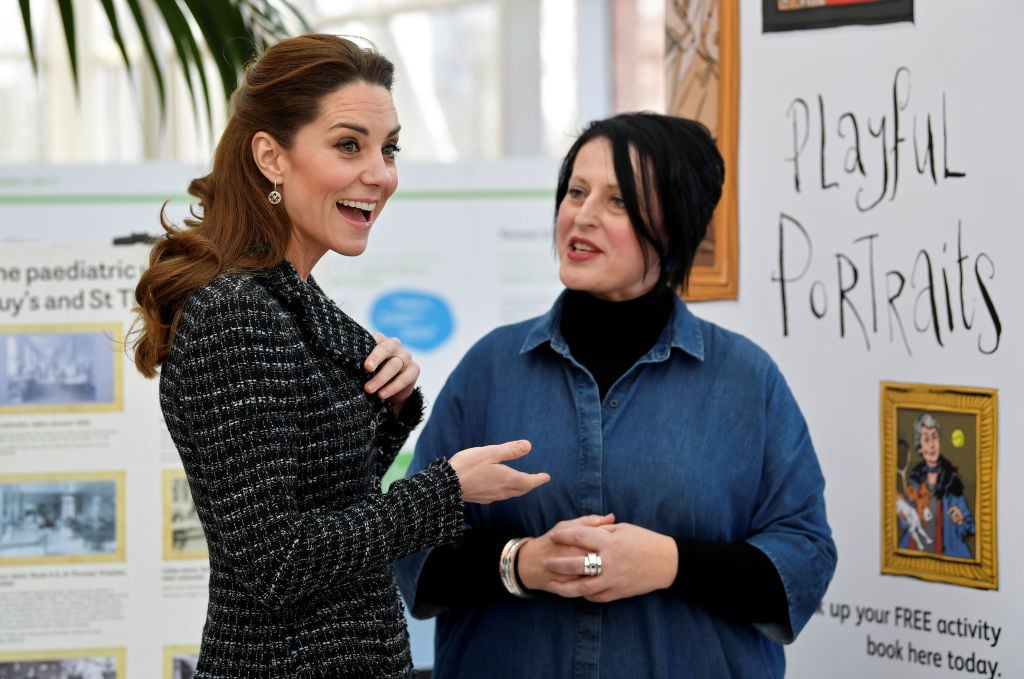 The odds of Kate Middleton having a baby go up
Kate has faced a lot of pregnancy rumors over the past few months, and betting agencies in the UK seem convinced that the couple is preparing for another child. In fact, most oddsmakers believe the Cambridges will make a pregnancy announcement at some point in 2020.
"All eyes might be on Harry and Meghan right now but the Duchess of Cambridge could soon bring attention back to her with another royal baby announcement seemingly imminent," Alex Apati, a spokesperson for Ladbrokes, shared.
Kate Middleton and Prince William tied the knot in 2011. Their gorgeous wedding was held inside Westminster Abbey and was watched by millions of people around the world. 
The pair had their first child, Prince George, in the summer of 2013. George is currently third in the line of succession following his father and Prince Charles.
Kate welcomed Charlotte in the spring of 2015 and Louis in April of 2018. Although she has not confirmed the pregnancy rumors, enough time has passed for another one to be on the way.
The Duchess of Cambridge makes a royal appearance
Royal watchers, of course, have been speculating about a fourth pregnancy for months. Fans examine every photo of Kate in public and try to tease out details that could point towards a pregnancy.
According to Express, Kate's latest outing was at the Evelina children's hospital, where she mingled with health care workers, children, and parents.
When talking with Sarah Ibendahl, whose son is in the hospital for an auto-immune disease, the topic of conversation steered towards the fact that William waited so long to propose to Kate.
"We also bonded over the fact it took our husbands like nine years before they asked us to marry them," Sarah recalled. "When I mentioned it she laughed politely and gave a knowing smile."
As royal watchers will recall, Kate Middleton was given the nickname, "waity-Katie," after dating William for eight years without a proposal. While Kate was happy to discuss her engagement, fans noticed something about her appearance that could indicate another royal birth is in the cards.
Why are fans convinced Kate Middleton is expecting?
During her appearance at the children's hospital, royal watchers noted that Kate was not wearing her famous engagement ring. The decision to leave the sapphire and diamond ring at home led some fans to believe that Kate might be pregnant after all.
Fans speculated that Kate Middleton might be dealing with a case of swollen fingers, a common symptom among pregnant women. This would explain why Kate was not wearing the engagement ring.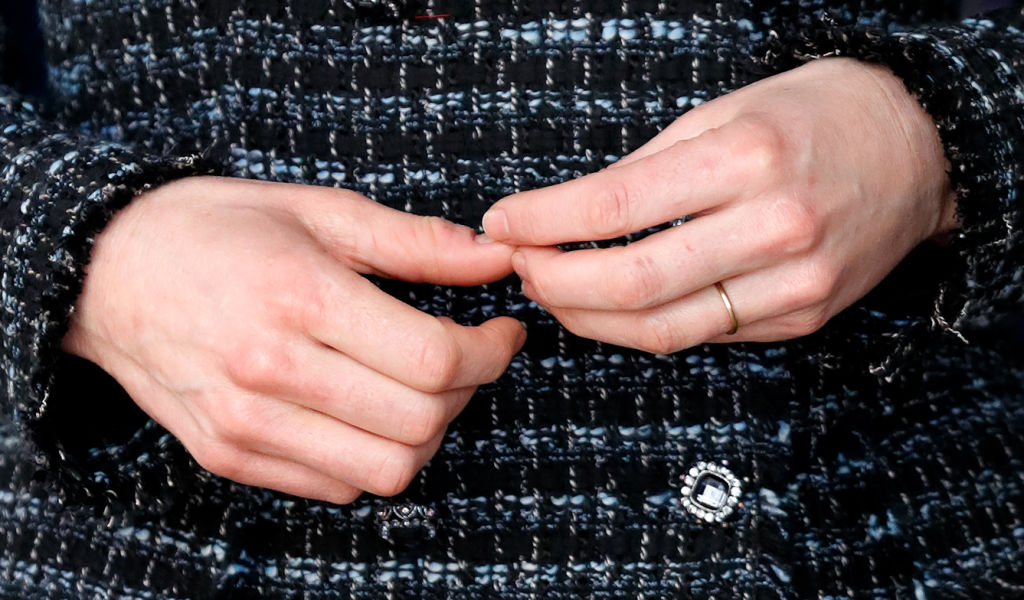 Because of this condition, some women will temporarily replace their wedding ring with a simpler band.
In light of the rumors, Buckingham Palace officials reveled that Kate ditched her ring because she was visiting a hospital. The last thing she wanted to do was get the ring caught somewhere or created a bad hygiene situation with the patients.
Is Prince William done having children?
While royal watchers would love to see Kate have a fourth child, expanding the family might not be in her immediate future.
During a recent trip to the Khidmat Centre in Yorkshire, Kate allegedly told the audience that William is not interested in having any more children.
"I don't think William wants any more," she allegedly stated.
That said, Kate has seemed more open about having a fourth child in previous interviews. During her tour of Northern Ireland last year, for example, Kate revealed that she felt "broody" while holding a 5-month-old baby.
She also joked that William would probably be "worried" if she said that she was ready to have another child. That does not mean Kate is seriously thinking about having a fourth child, but it certainly does not sound out of the question.
Hopefully, Prince William and Kate Middleton will reveal more about their family plans in subsequent interviews. Until then, fans probably won't stop speculating about Kate's pregnancy. There is no telling if the pregnancy rumors are right or not, but we have to admit that the royals could use a distraction at the moment.