Kate Middleton and Meghan Markle Share the Same Love For 1 Surprising Fashion Piece
Kate Middleton and Meghan Markle have always had different styles. But when it comes to dressing down, the two duchesses are fans of the same affordable fashion piece.
Kate Middleton and Meghan Markle might have only been working royals together for a short period of time, but the two women remain fashion icons in both the United Kingdom and the United States. Some might say the women's styles are quite different, but it turns out they share the same love for one fashion accessory.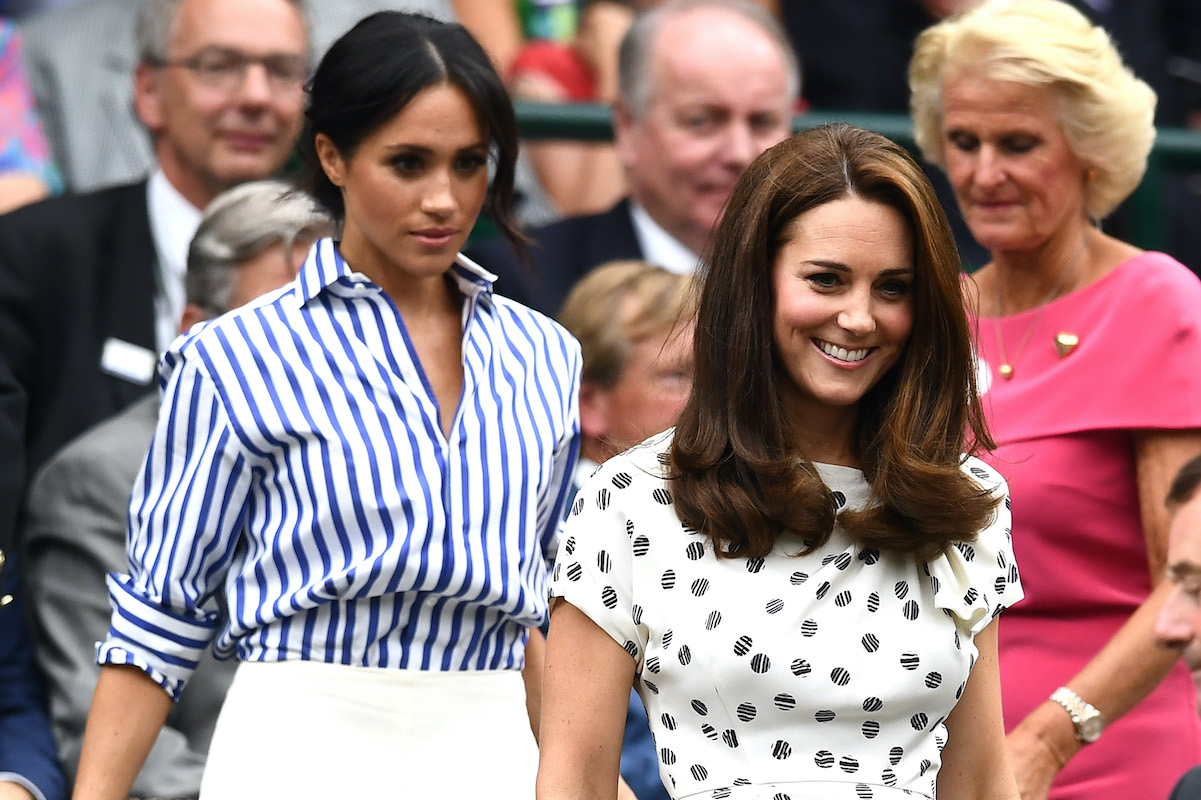 Kate Middleton and Meghan Markle don't have the same style
When Meghan began dating Prince Harry, people inevitably started to compare her to Prince William's wife, Kate Middleton. Kate had been a member of the royal family for seven years by the time Meghan married in, so the public was far more used to Kate's presence. But it didn't take long for people to learn that Meghan wasn't going to be a carbon copy of the Duchess of Cambridge.
Meghan and Kate have always had different styles. Kate's look is more proper and elegant — some might say it's a bit out of reach and not relatable. Meghan's, on the other hand, was always more business casual; she knew how to dress up, but she would occasionally wear jeans (such as on her tour of southern Africa). She often wore flowy, more relaxed dresses versus Kate's more form-fitting style. Meghan's outfits were generally more relatable.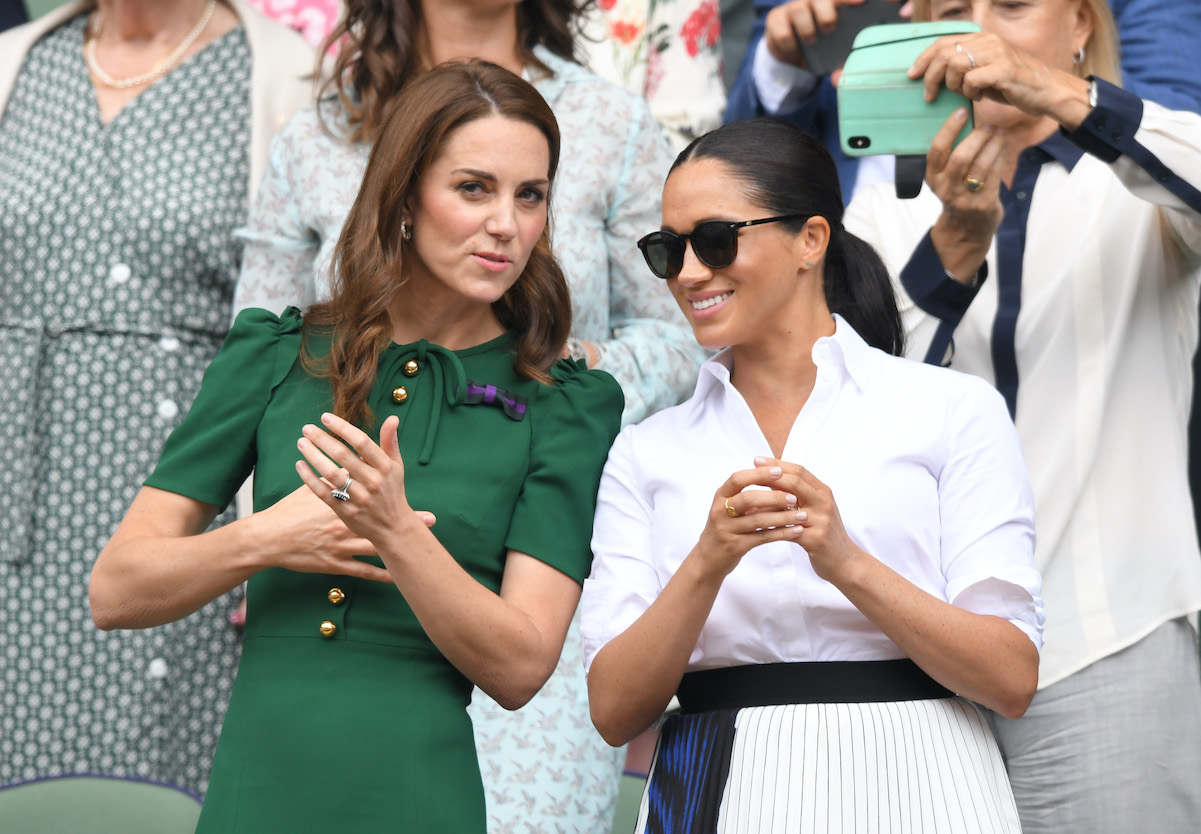 Kate Middleton and Meghan Markle both love Veja sneakers
Though Meghan and Kate don't always dress the same, there have been times when the two were able to wear a casual Friday outfit to a royal engagement. And during those times, they would often choose the same shoe: A pair of Veja sneakers.
The sneakers, which run only $120, became a staple in both women's wardrobes. Meghan was spotted wearing a pair in Australia during a 2018 visit with Prince Harry. Kate, on the other hand, sported the sneakers while visiting her alma mater, University of St Andrews, in May 2021. About a month later, Kate was spotted wearing the same shoes to a Museum of Natural History visit in London.
It's unclear which duchess started wearing the shoes first. Although Meghan and Kate's styles might not be exactly the same, they clearly do take a page out of one another's fashion books every once in a while.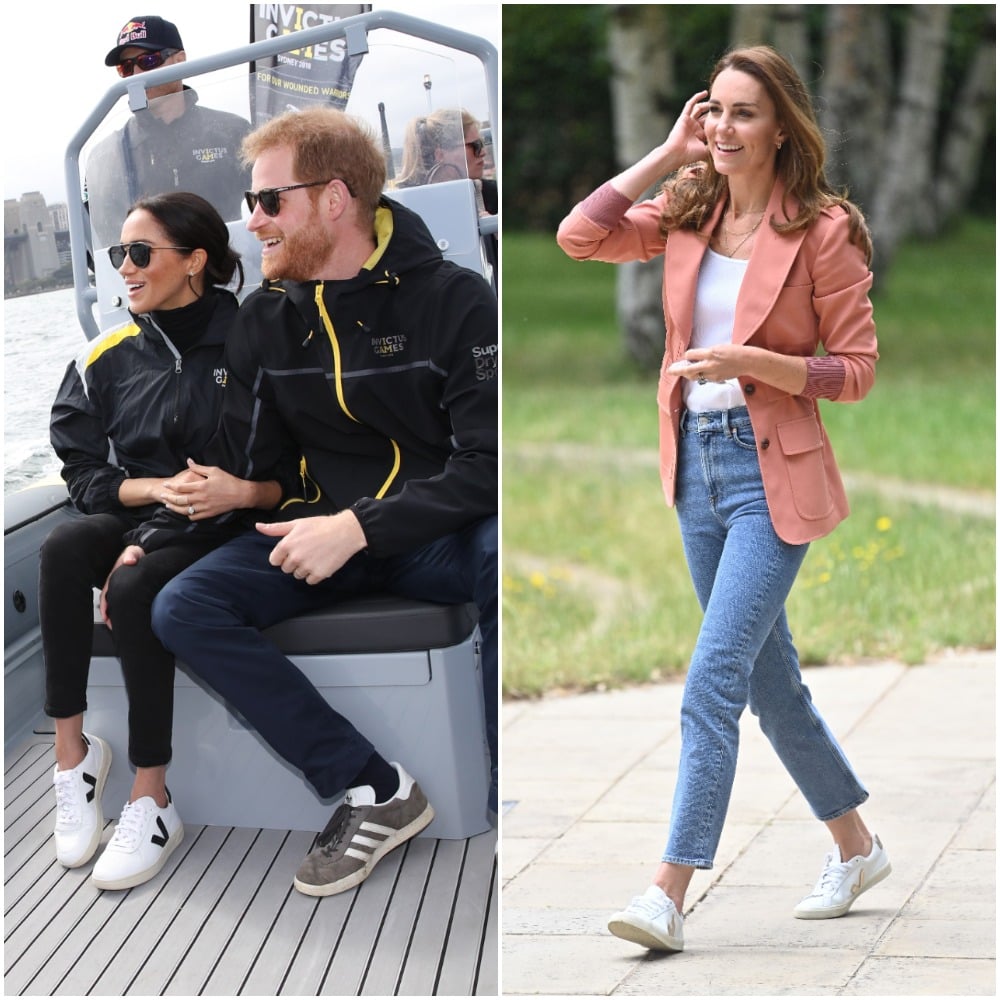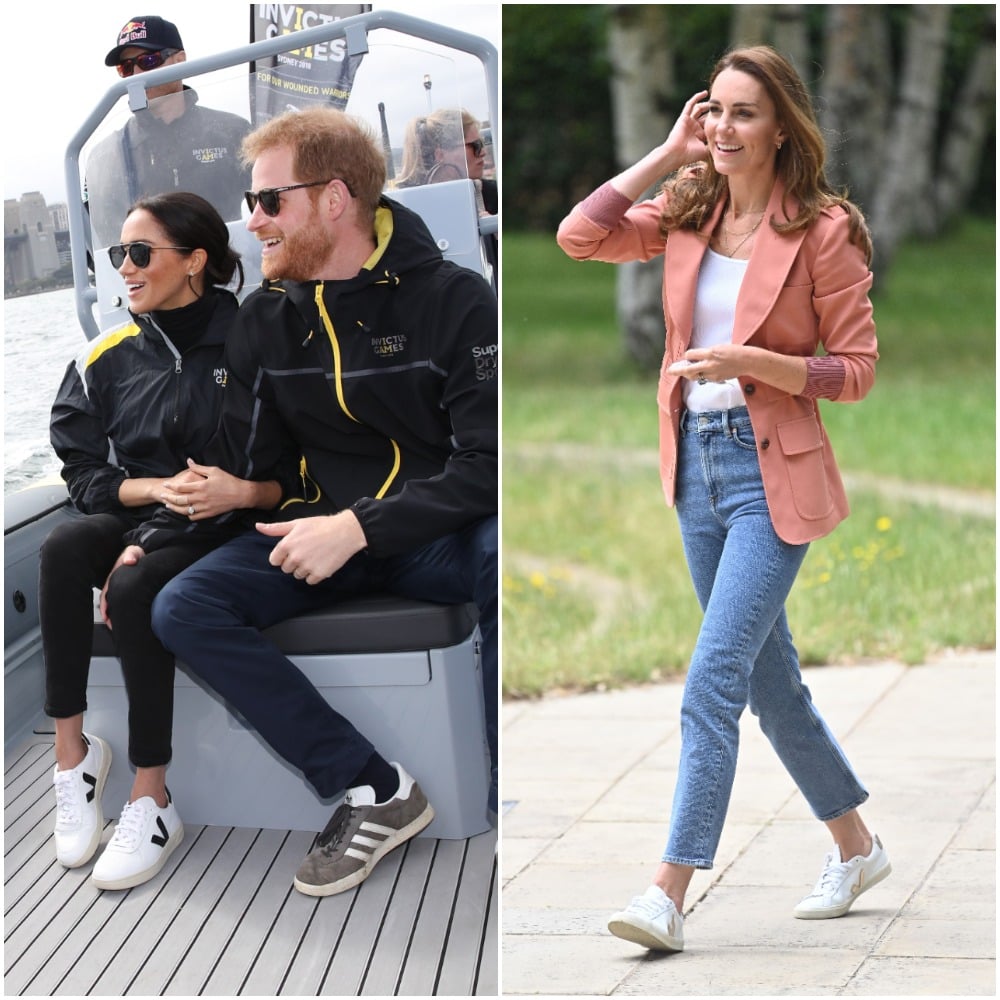 Kate Middleton seems to be dressing down more than usual
The Duchess of Cambridge is known for her high-fashion looks, but ever since the pandemic, Kate has seemed to take a more casual route. Her dresses on Zoom calls were feminine yet flowy, and she's attended a number of royal engagements in 2021 where she wore sneakers. The shoes were sometimes paired with a stylish blazer, or dressed down in more high-end athleisure apparel, versus her typical, more proper look. Though she is certainly still a fan of elegant designs, she appears to be relaxing her look a bit.