Kate Middleton's Morning Sickness During Pregnancy Reportedly Caused Tension Between Her and the Queen
Kate Middleton's third pregnancy reportedly caused issues between her and Queen Elizabeth.
Queen Elizabeth has always been close with her two granddaughters-in-law, Kate Middleton and Meghan Markle. But that doesn't mean that problems don't arise from time to time. Rumor has it the queen was the one who was behind William waiting so long to propose.
Though Kate and the queen are close these days, there was reportedly some tension during Kate's third pregnancy — and it had to do with the duchess wanting to scale back her public appearances due to her extreme morning sickness.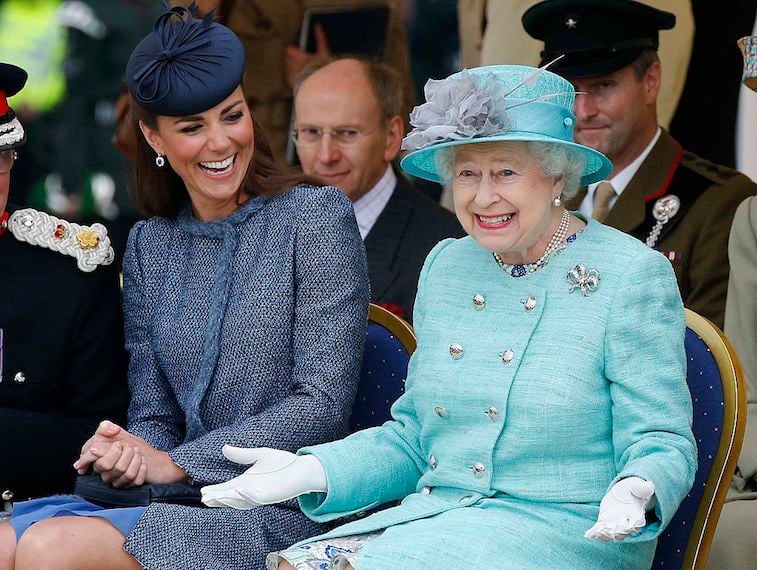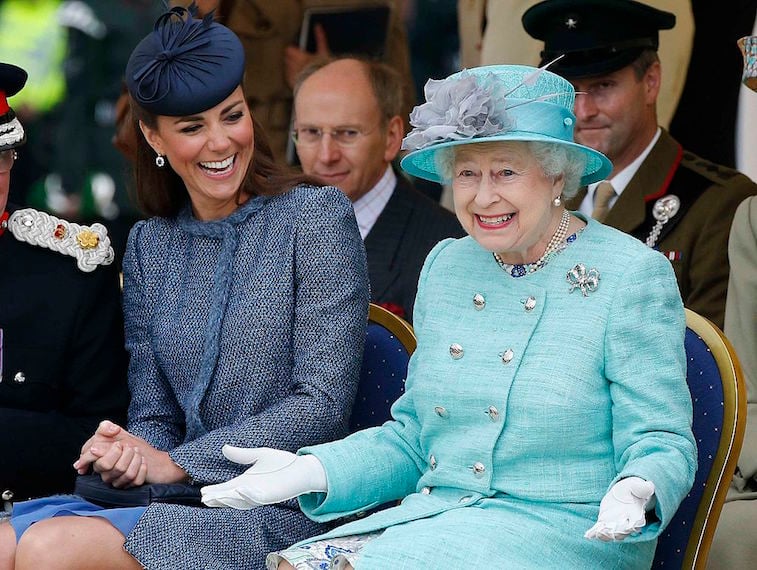 There is some pressure on Kate to be the best royal she can be
 When Kate married William, she took on the role of future queen consort. William will someday rule, and Kate will be at his side, which means she has to be the best royal she can be. Kate and Meghan, the Duchess of Sussex, are constantly compared, though their roles are strikingly different. Where it was fairly easy for Meghan and Harry to part ways with the family, the same can't be said for William and Kate.
Now that the Cambridges are the only two working royals of their generation, it's more important than ever that they attend engagements and fulfill their royal duties as best as possible.
Kate battled severe morning sickness during all of her pregnancies
It's no secret that Kate didn't have the easiest pregnancies. She experienced hyperemesis gravidarum, the official term for severe morning sickness, during all of her pregnancies. The duchess was often bedridden, which was difficult for her since she's such a prominent royal.
Morning sickness often occurs during the first trimester, but in severe cases, it can last all the way into the third. This made it difficult for Kate to perform her royal duties. And by the third pregnancy, she'd had enough of trying to balance both.
Kate's third pregnancy reportedly caused tension with the queen
When Kate became pregnant with Prince Louis, the morning sickness returned. And rather than fight it, the duchess decided she wanted to take a step back from the spotlight. But, according to reports, that didn't sit well with the queen. Abandoning royal duties was considered very unprofessional, and tensions rose between the queen and the duchess once Kate said she wanted to keep her public appearances "to a minimum" during the pregnancy — and even slow them down afterward, since she'd be a mother of three.  
It's hard to believe that the queen would give Kate a hard time for that yet allow Meghan and Harry to leave the family without a hassle, so it's unclear if the rumors about tensions with Kate were true.
The chances are slimming for Kate and William to announce a fourth pregnancy
Once the duke and duchess welcomed Louis, fans thought they would certainly have a fourth baby. However, as time passes, the rumors seem to become less and less likely. Now that Meghan and Harry are not working royals, the duties fall on William and Kate even more. They might not have time to care for a fourth baby, though it's still possible that they could announce another pregnancy sometime down the road.