Kate Middleton Technically Didn't Change Her Last Name After Marrying Prince William — Here's Why
On her royal wedding day, Kate Middleton went from commoner to royal with a fancy official title to match. And, although the royal family has deep-rooted name traditions, she didn't technically change her last name upon marriage. Find out why, ahead.
Did Kate Middleton change her name?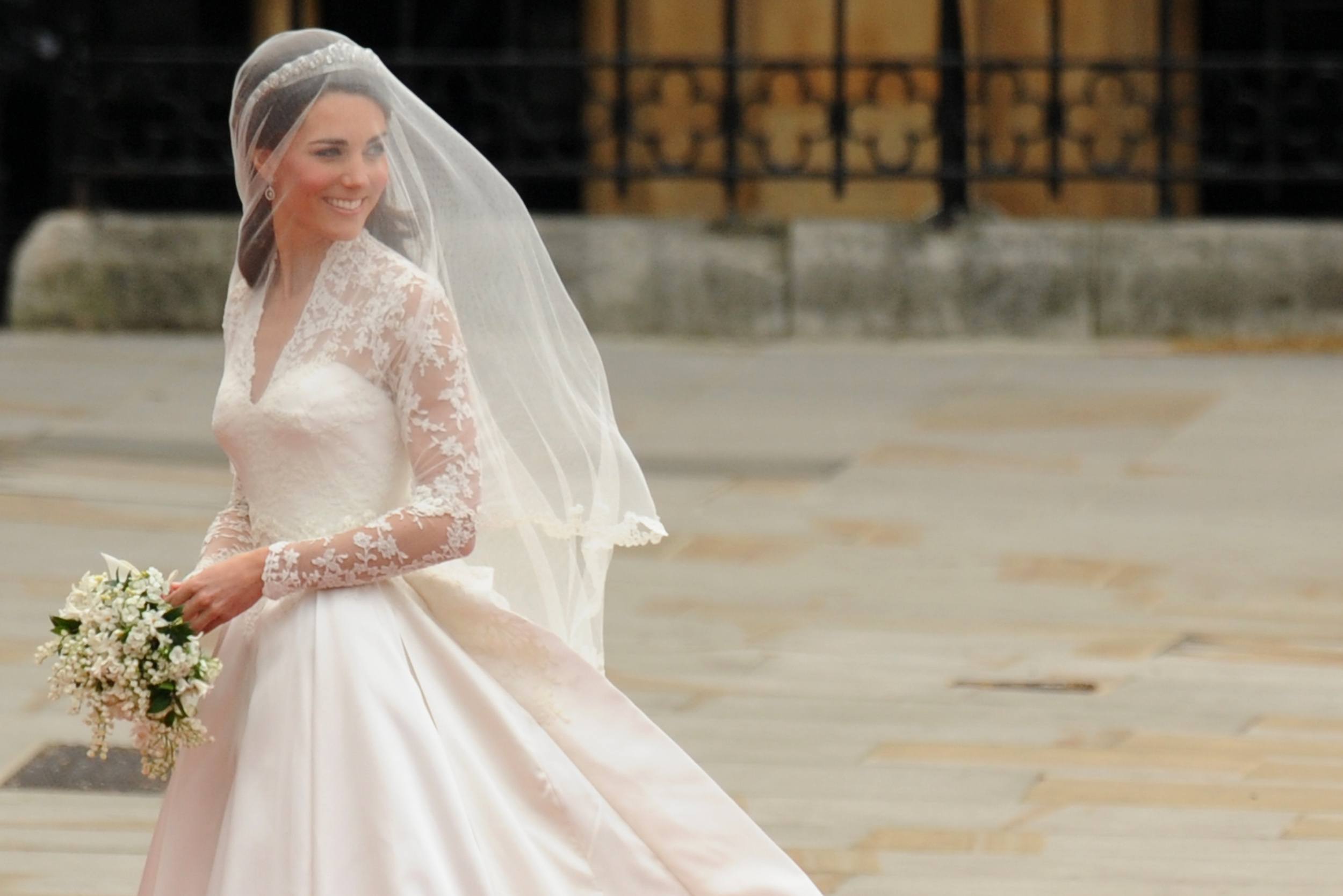 We might call her Kate Middleton but, to the royal family, her name is Catherine, Duchess of Cambridge. In the royal family, nicknames — such as Kate — are forbidden in public, which is why Prince William's other half officially goes by her full name. But, that's not the only name switch she experienced upon marrying into the royal family.
In addition to reverting back to her full name, Kate Middleton didn't change her last name. Instead, she dropped it altogether. Thanks to her royal status, the Duchess of Cambridge doesn't require a last name. Per royal family name rules, members of the family with HRH (His or Her Royal Highness) tacked onto the front of their name are not required to use a last name, so Kate Middleton's full name is Her Royal Highness Catherine, Duchess of Cambridge.
That said, if the duchess needs a last name for whatever reason, she can use either Cambridge or the family's last name, Mountbatten-Windsor. Family members without His or Her Royal Highness status use Mountbatten-Windsor or a variation of it.
Do Prince William and Kate Middleton's kids have last names?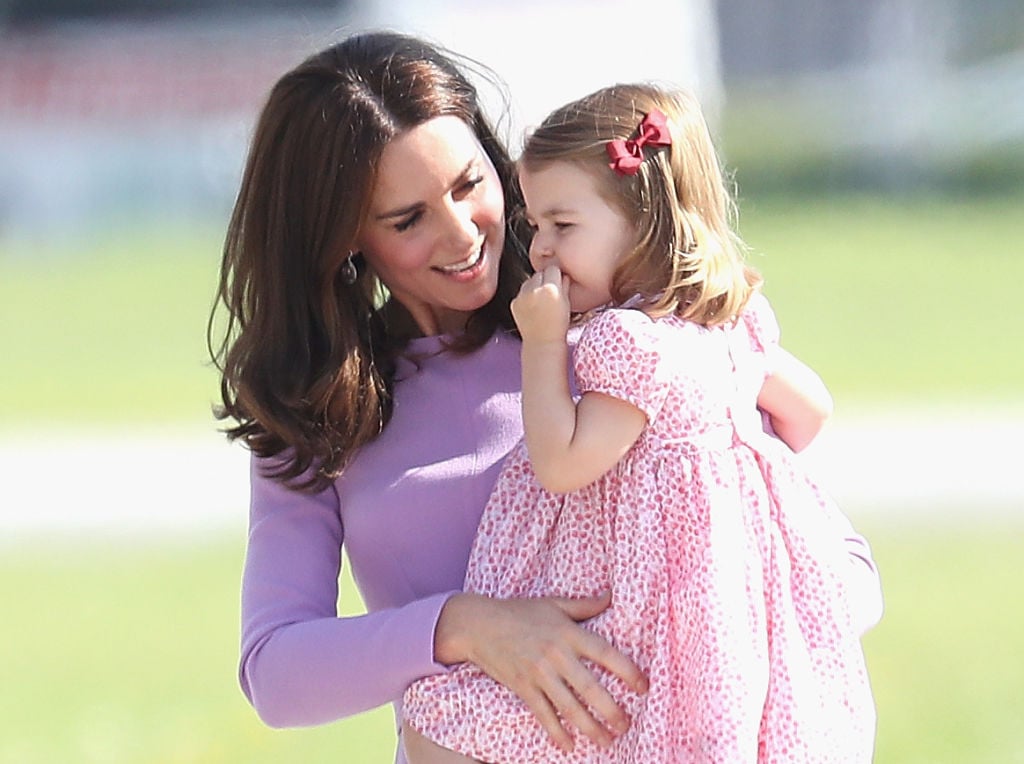 Since Prince William and Kate Middleton's kids have His and Her Royal Highness status, they also don't require a last name — at least as far as family business is concerned. When in school the Cambridge kids likely use their parent's house name (Cambridge) as a surname. For example, Prince George probably goes by George Cambridge.
This is a common habit in the royal family. Prince Harry went by Harry Wales (as his former title was Prince Harry of Wales) while serving in the military and will likely put his daughter or son through school with the last name Sussex now that he is the Duke of Sussex.
Royal family name rules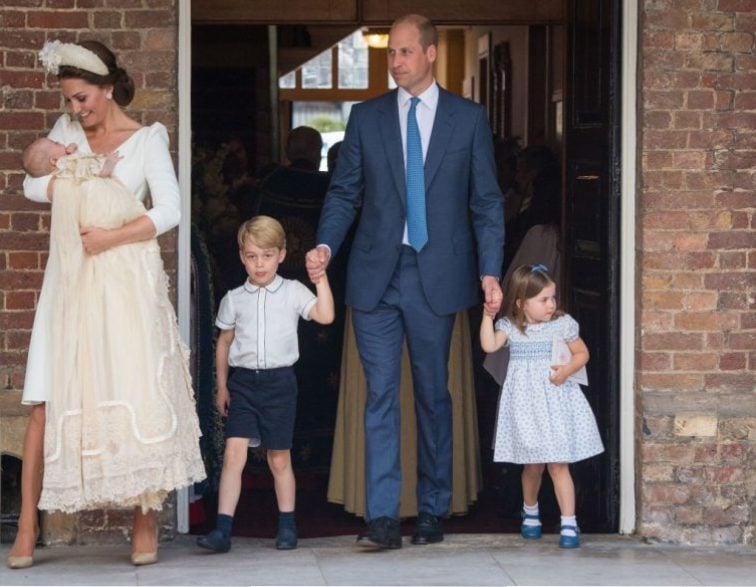 Names are a big deal in the royal family. And, like all big things, the queen has a set of rules in place to ensure no one strays from tradition. Up ahead, find some of the royal family rules Kate Middleton, Prince William, Meghan Markle, Prince Harry, and other members of the royal family must follow.
Consult the queen when naming a royal baby
Choosing a name for a royal baby is an important task, which is why royals always consult the queen. Though not required, members of the royal family typically take her suggestions into account.
Not all royals have His or Her Royal Highness status
Just because you are the queen's descendants, doesn't mean you get the highest royal status. His and Her Royal Highness titles typically go to family members that work on behalf of her majesty and are high up on the line of succession.
Some titles rank higher than others
Not all royal family titles are created equal. Case in point: Aside from His or Her Majesty, a royal dukedom is the highest ranking title. In addition, Prince Charles's official royal titles rank higher than other dukedoms. The Prince of Wales and Duke of Cornwall (Prince Charles's royal titles) are reserved for the eldest son — aka, the heir to the throne — of the monarch.
Check out The Cheat Sheet on Facebook!