Kate Middleton Net Worth: How the Duchess Makes Money
As the wife to the future King of England, Kate Middleton is basically set as far as finances are concerned. But while she and Prince William share a multi-million dollar net worth, Kate Middleton's net worth alone is quite impressive. Find out how much Kate Middleton is worth, plus how she makes her money, ahead.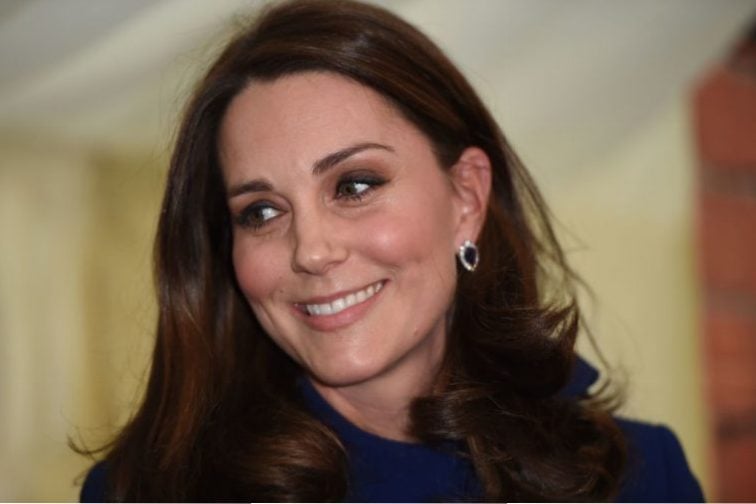 Kate Middleton net worth
The royal family is notoriously secretive when it comes to money — especially in their spending habits and net worth. So while it's hard to say exactly what Kate Middleton's net worth is, some estimate the Duchess of Cambridge is worth somewhere between $7 and $10 million. And, get this: It's most likely all in cash since the royal doesn't personally own property or artwork.
Kate Middleton and Prince William net worth
When Kate Middleton married Prince William, her net worth skyrocketed. Prince William's net worth is between $30 and $40 million with a whopping $19 million of that in cash. When combined with Kate Middleton's net worth, the couple has around $40 to $50 million in their name (not to mention: They are part of a family that is worth around $88 billion as a whole).
How does Kate Middleton make money?
Before marrying into the royal family, Kate Middleton came from a wealthy money, which explains why her personal net worth is so high. The Middletons own a party supply business called Party Pieces, which has a net worth of around $50 million. The online party supply store was successful before Kate Middleton and Prince William tied the knot, but some experts believe its net worth has since ballooned, given its association with the royal family. Prior to her royal wedding, the duchess worked for the family business.
The Duchy of Cornwall
In addition to her personal net worth from her parents' successful business, Kate Middleton and Prince William also earn an allowance through The Duchy of Cornwall — aka, Prince Charles's funds. As payment for their royal responsibilities, the Duke and Duchess of Cambridge receive annual income from the business, which is made up of rental properties, land, real estate, and other money-making entities. Right now, they likely receive more income than Prince Harry and Meghan Markle, given their ranking and number of children. Once Prince Harry and Meghan Markle welcome their first child, they will earn more allowance through the funds.
Prince William's inheritance
A good portion of Prince William's net worth comes from the trust his mother, the late Princess Diana left him. The Duke of Cambridge gained access to the trust on his 30th birthday. He allegedly came into around $10 million (after taxes), which included his mother's jewelry collection that he and his brother, Prince Harry split.
In addition to his inheritance, Prince William spent a few years working as an air ambulance pilot for the East Anglian Air Ambulance and made around $62,000 a year. According to an AFP report, the Duke of Cambridge donated his annual salary to charity.
The couple also shares some assets that beef up their net worth. Between their houses and Prince William's Augusta A109S Grand helicopter (valued at $11 million), they have quite the impressive portfolio of property.
Check out The Cheat Sheet on Facebook!