Kate Middleton Is Now Worth More Than $1 Billion to This Industry
Kate Middleton is one of the most photographed and fashionable women in the world. Prince William's wife rarely gets it wrong when it comes to what she wears and because of those style choices "The Kate Middleton effect" is a very real thing.
Here's just how much influence the Duchess of Cambridge's fashion has on the British public, and what happens after fans see her attire at an event.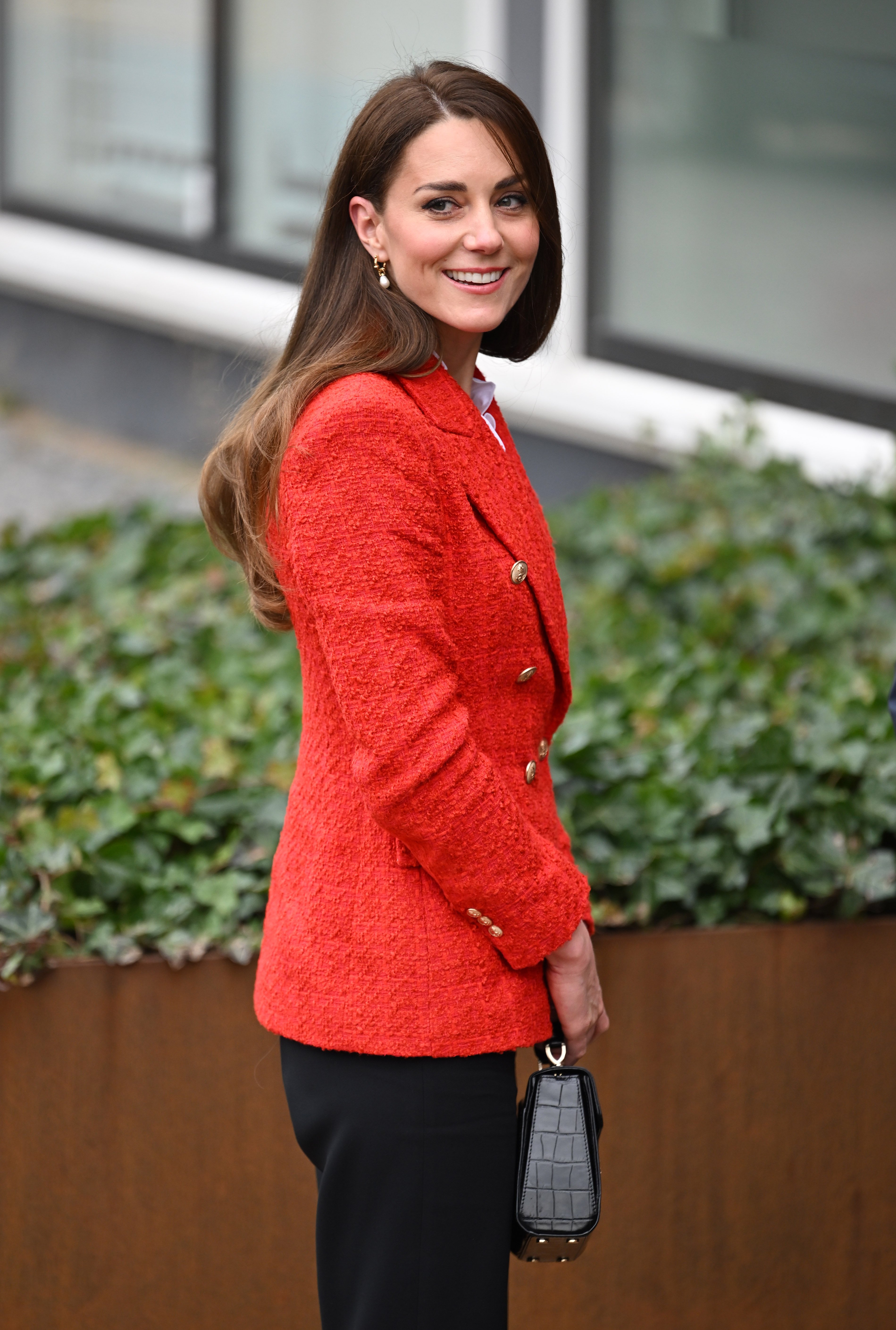 Kate's influence on fashion in the U.K. is unmatched
Ever since she became a member of the royal family in 2011, there has been a ton of focus on everything Kate wears from the ultra-glamorous gowns to her laid back dressed-down looks. She almost always gets high marks from major fashion websites and publications. But it's not just professional fashionistas and style editors who love her wardrobe, it's also the British public.
In fact, according to a Newsweek report, the duchess is worth more than $1 billion to the U.K.'s fashion industry. Moreover, a study done in 2021 showed that Kate is the U.K.'s most fashionable royal woman beating out Meghan Markle and the late Princess Diana.
Demand sours after Kate's seen in a turtleneck and a coat dress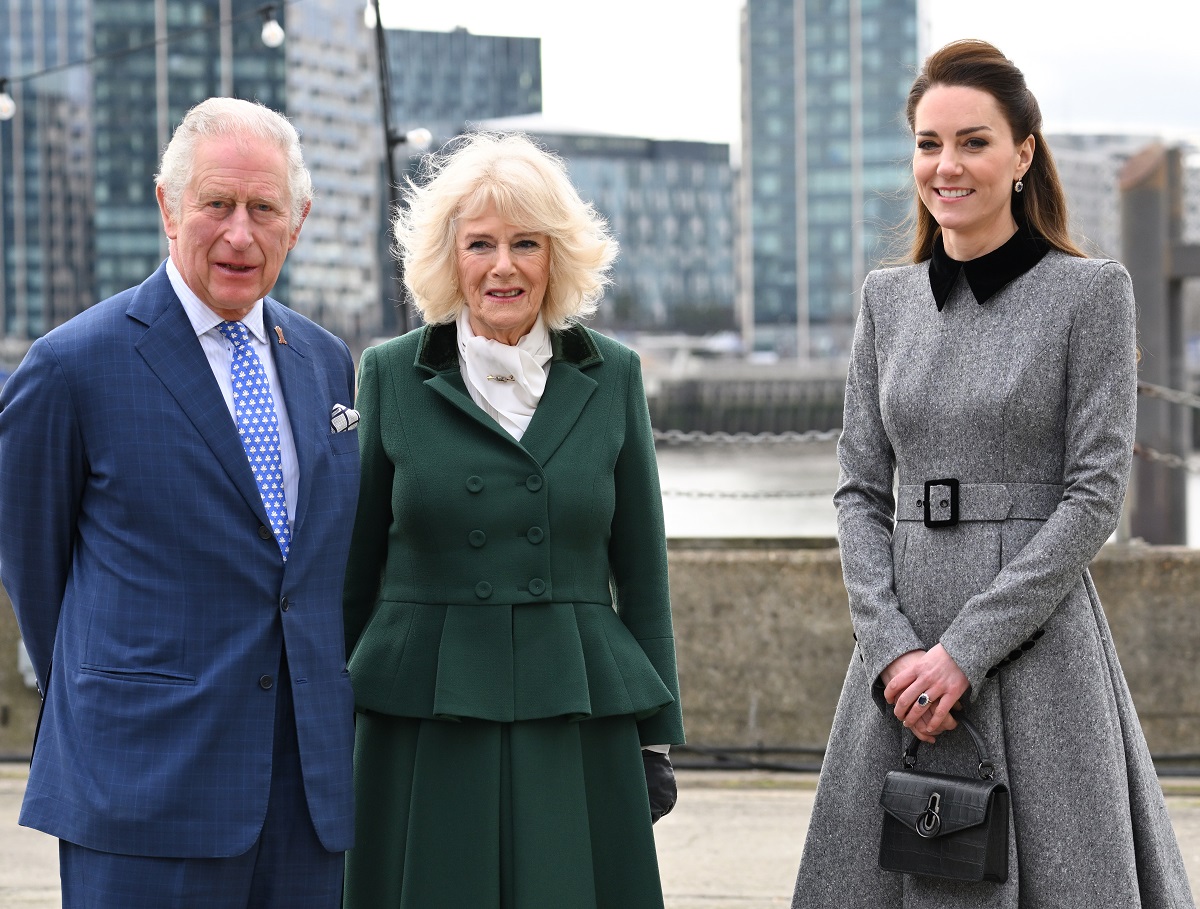 In 2022, LovetheSales.com compiled data of how much demand for specific pieces increases when the Duchess of Cambridge is seen wearing them.
On Feb. 14, during a TV appearance, Kate sported a cream patterned turtleneck. Within hours of it airing demand for cream turtlenecks went up 170% compared to before her appearance.
There was also a major increase in demand for Kate's outfit following a visit with Prince Charles and Camilla to The Prince's Foundation training site for arts and culture at Trinity Buoy Wharf. For that engagement on Feb 3, Kate recycled a black-collared grey coat dress and like clockwork demand for grey coat dresses went up 321%.
Almost everyone wanted this glamous show-stopping number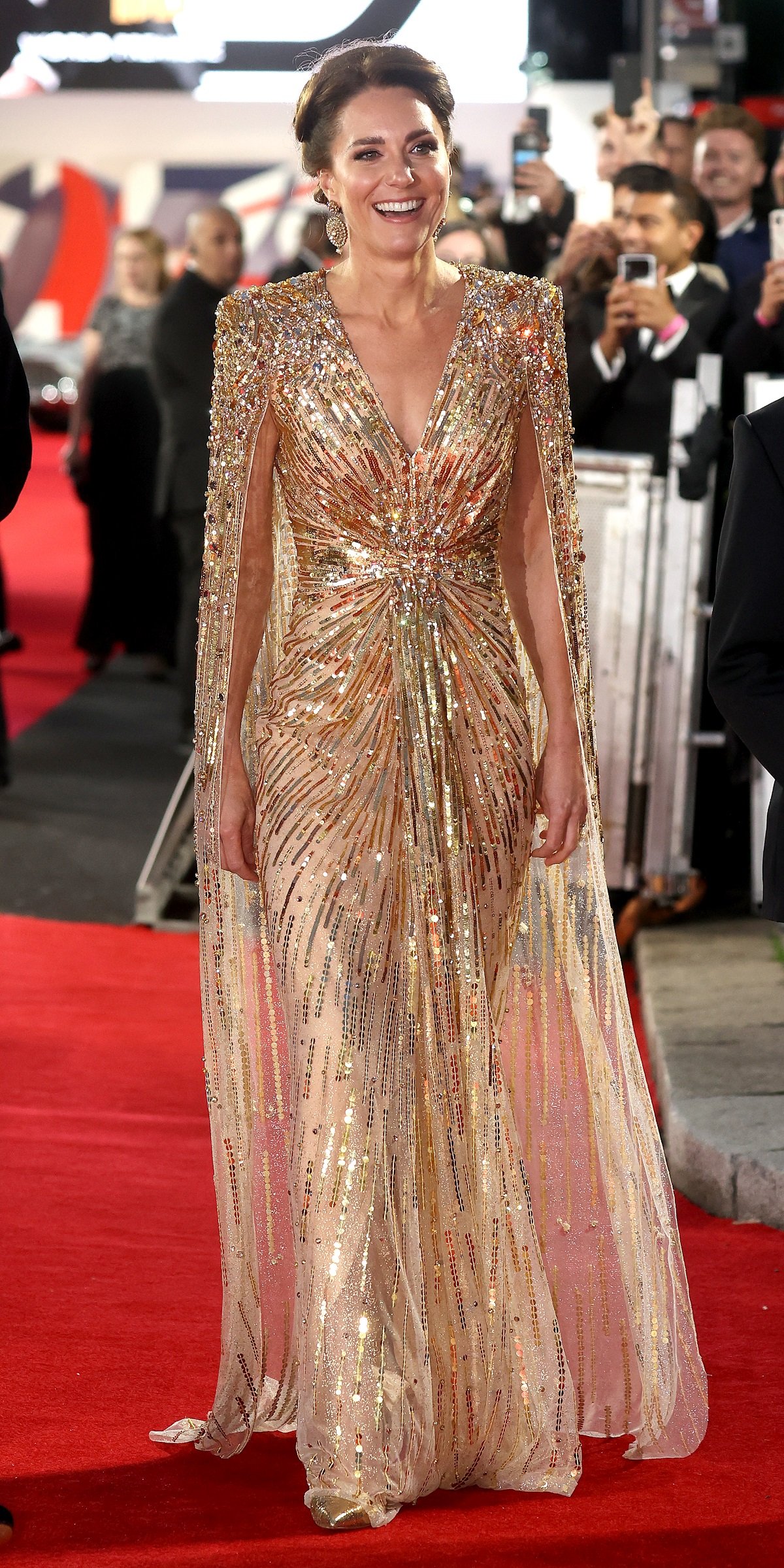 There are countless examples of demand in certain fashions increasing with just about everything the duchess wears, but perhaps the biggest high note was with what she donned to the No Time To Die premiere in September 2021.
William's bride looked absolutely stunning as she walked the red carpet in a gold, V-neck, cape sequinned Jenny Packman number. The dress was actually a nod to the metallic, v-neck, open-back gown her mother-in-law wore to the A View To a Kill premiere in 1985.
"Kate admired Diana's taste in fashion before William came into her life," a source told Us Weekly, adding, "During her school days, she'd tell friends that Diana was her style icon. Kate had her own Bond girl moment at the No Time to Die premiere … she oozed confidence and old-school Hollywood glamour."
Fashion searches for gold sequins dresses increased by 809% after Kate rocked the gown.
RELATED: Why Kate Middleton Attending the 'No Time To Die' Premiere Was 'Hard on Meghan Markle' According to Royal Expert