Kate Middleton Often Copies Princess Diana When It Comes to 1 Piece of Fashion
Kate Middleton channels Princess Diana whenever she wears this outfit.
Catherine, Duchess of Cambridge is consistently ranked as one of the world's biggest fashion influencers. Kate and her husband, Prince William, attend hundreds of royal engagements each year, and Kate's outfits continuously make the news. But it turns out she takes a page from Princess Diana's fashion book more often than we thought.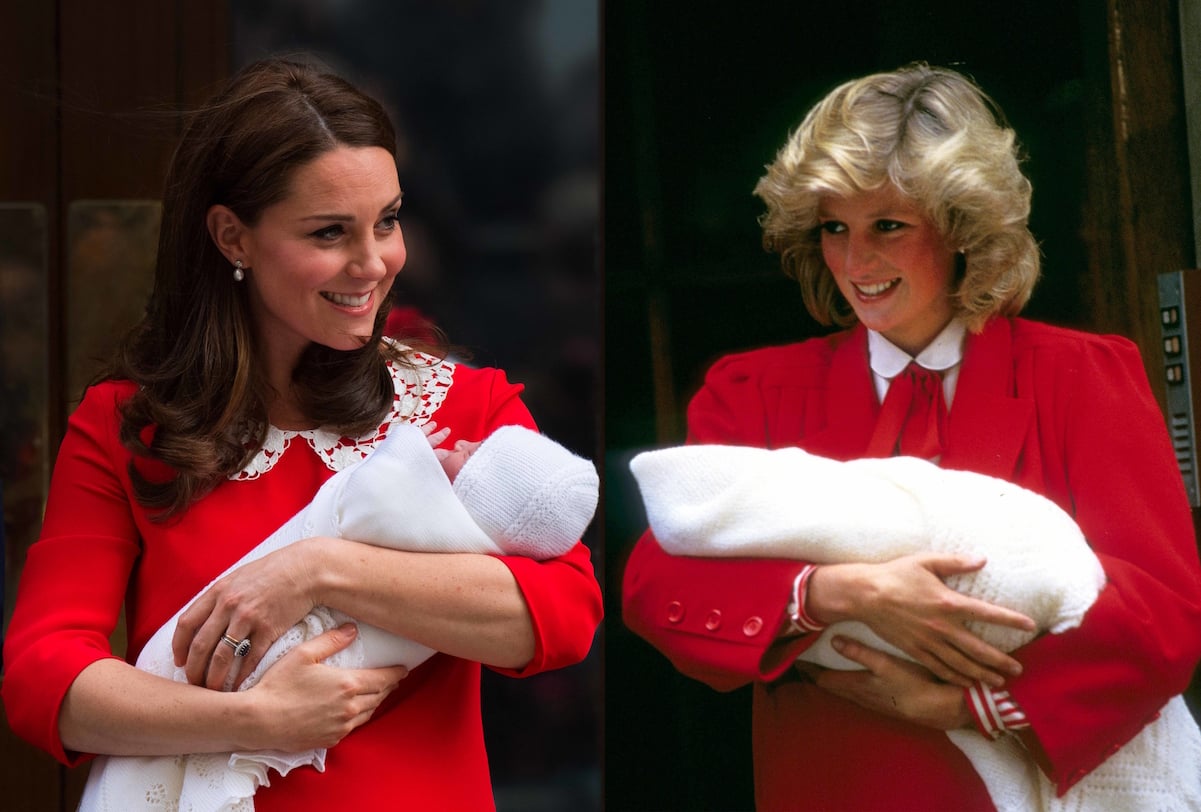 Kate Middleton is one of the most influential women in fashion
When Kate started dating William back in college, she instantly became one of the most fascinating women in the world. And over the years, people have not only judged her ability to fit in with the royal family, but also her ability to dress well. Kate has set plenty of fashion precedents during her time as a royal, and she's created what has become known as "the Kate effect."
"The Kate effect" is the term coined for the duchess' influence on the fashion industry. Whenever she steps out in a new designer, the brand flies off the shelves. And whenever Kate wears an exciting pattern or new style, demand for similar outfits increases greatly.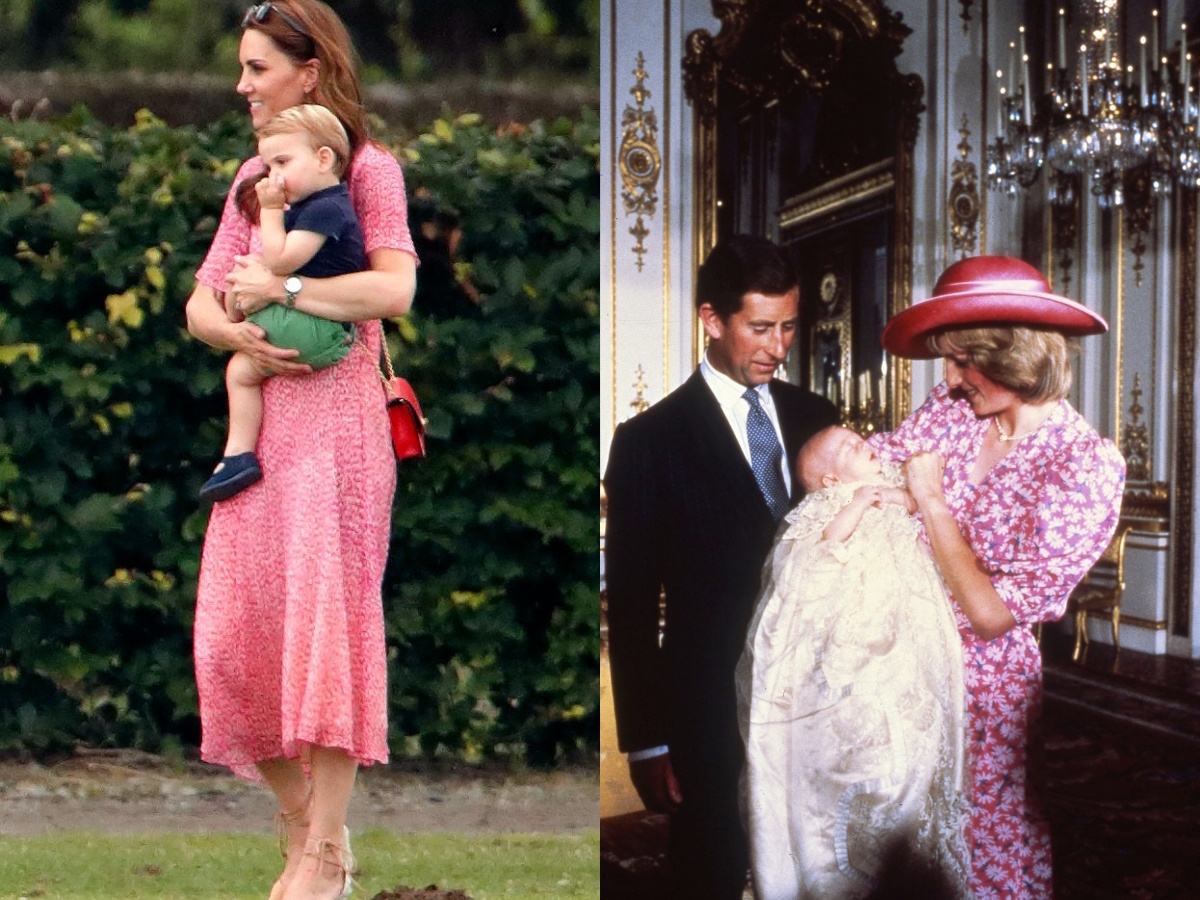 The duchess often emulates Princess Diana when she wears floral prints
Over the years, Kate has worn similar outfits to Diana, but she seems to often appear in floral patterns that resemble looks the Princess of Wales once wore. At Prince William's christening in August 1982, Diana wore a pink floral dress with a matching hat while she held her son. Fast forward more than 30 years, and Kate held Prince George at her husband's charity polo match in an outfit that closely resembled what Diana had worn years earlier.
The duchess also channeled floral vibes from Diana in June 2020, when she visited at a children's hospice and wore a multi-colored floral dress that looked strikingly similar to one Diana had worn nearly three decades earlier while in Spain.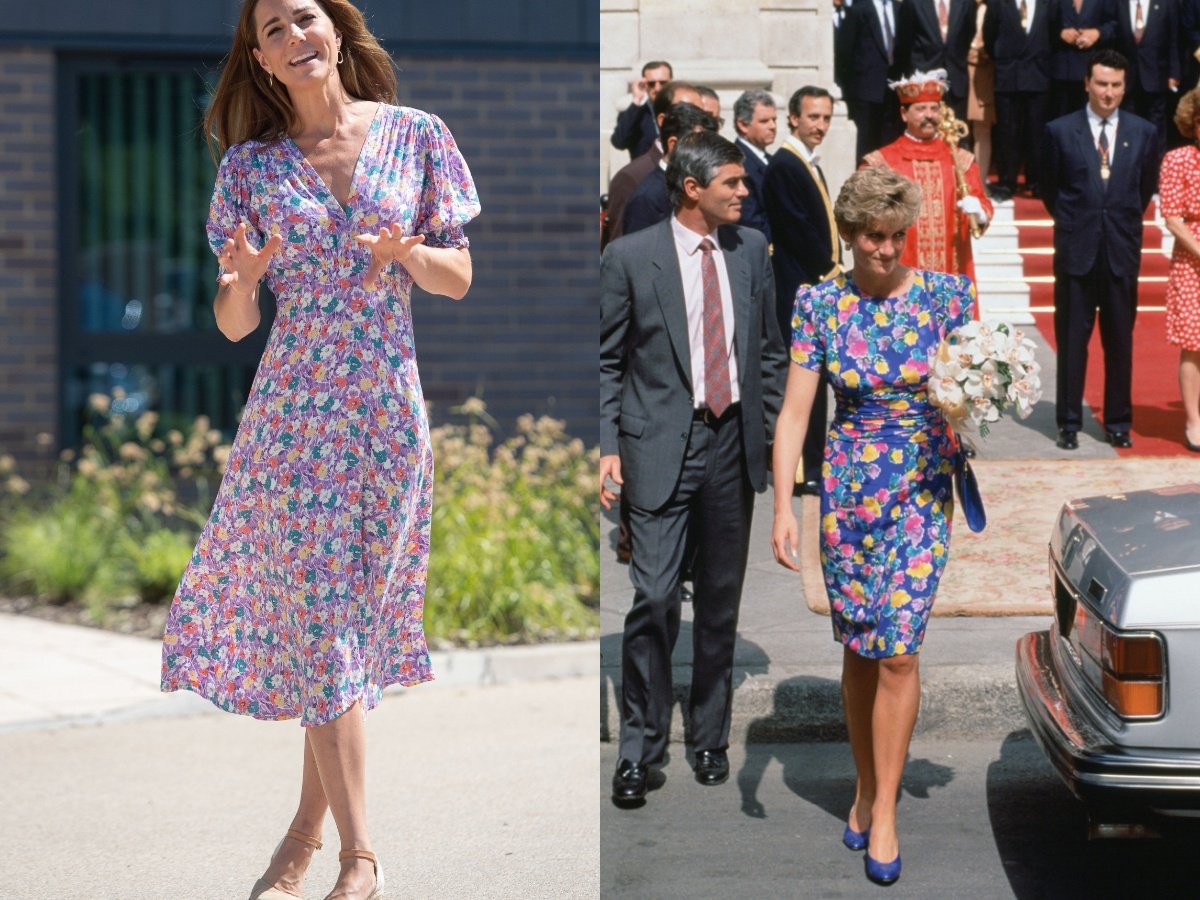 Kate also repeats outfits, just like her late mother-in-law
Kate might have never met her mother-in-law, but she certainly seems to look at Diana's past fashion habits for some advice. One major trick the Duchess of Cambridge learned from William's mother is that repeating outfits is always acceptable.
In the years since Kate and William wed, she has become known for wearing an outfit more than once. Though Kate typically re-wears a dress in the same fashion as she did the first time, Diana had a habit of completely remastering the looks.
Kate isn't the only duchess to influence the fashion world
Although Kate might take more tips from Diana, Meghan Markle's outfits have also earned her a reputation in the fashion sphere since marrying Prince Harry back in 2018. Meghan and Kate have slightly different styles, with Kate looking more upscale glam while Meghan more casual-yet-professional. Both duchesses definitely know how to dress in the spotlight, and Meghan's looks often fly off the shelves as well.