Kate Middleton Isn't the Only Royal Family Mom Handling Royal Tantrums
Kate Middleton's parenting skills have prepared her to expertly handle royal tantrums but she's not the only royal family mom who navigates them like a pro.
Royal or not, kids have tantrums. Catherine, Duchess of Cambridge is recognized for how she handles tantrums when it comes to her own kids but she's not the only royal family mom to deal with a fussy kid. 
Kate Middleton calmed Princess Charlotte down at a royal event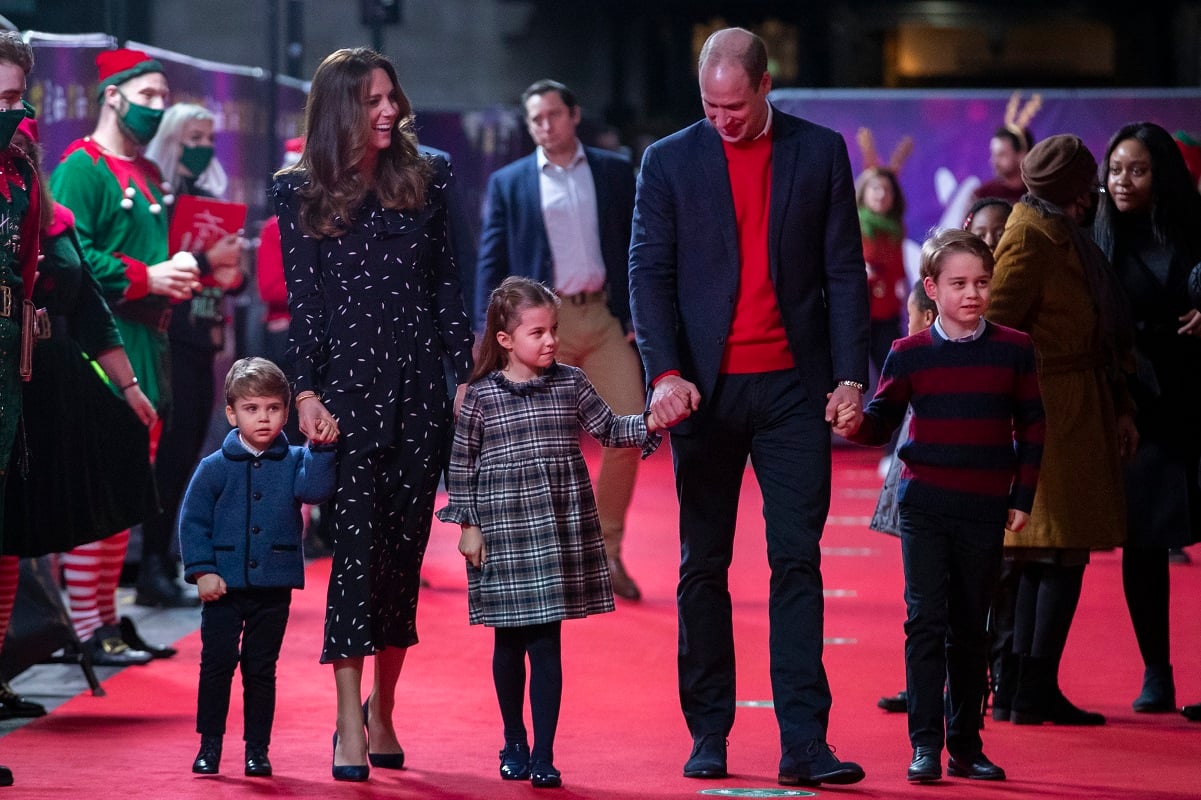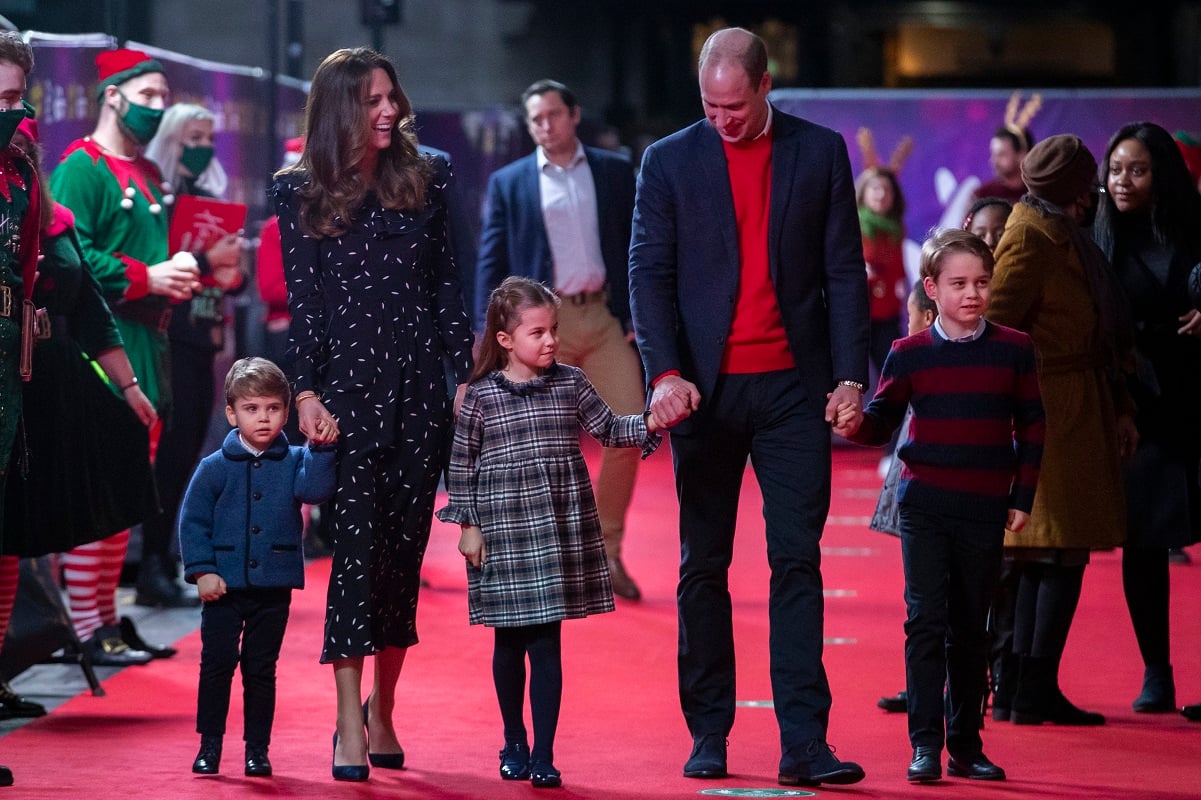 The Duchess of Cambridge's parenting skills went viral in July 2017 when a then-2-year-old Princess Charlotte of Cambridge had a bit of a meltdown in Germany. Catherine and William, Duke of Cambridge were touring an Airbus facility with Charlotte and Prince George of Cambridge. Their third child, Prince Louis of Cambridge, wouldn't be born until April 2018. 
Between George's adorable reaction to a helicopter, royal watchers noticed how Catherine expertly reacted to Charlotte's tantrum. The young royal stomped her feet and what did the Duchess of Cambridge do? She knelt down so she and her daughter were at eye level. A go-to move of Catherine's, it's a parenting tip celebrities have copied. She then proceeded to pick Charlotte up and calmly talk to her. 
Even though she appears to have the tantrum thing down, the Duchess of Cambridge asked for advice on them during a royal appearance in November 2020. In a video posted to the Kensington Royal Instagram, Catherine answered questions about her research survey on childhood development called "5 Big Questions on the Under Fives." 
Asked "How do you manage toddler tantrums in your household? Especially with multiple children," the Duchess of Cambridge sighed and laughed before saying, "Yes, that's a hard one. I'd also like to ask the experts myself."
When tantrums happen out of the public eye, Catherine and William are said to use a "chat sofa" to discipline their kids. How it works is the parents calmly explain the situation and the consequences. 
Meghan Markle expertly kept Archie on track while reading a book 
Meghan, Duchess of Sussex and Prince Harry, Duke of Sussex celebrated their son's first birthday with an adorable Instagram video. Archie Harrison Mountbatten-Windsor turned 1 on May 6, 2020.
To mark the occasion, the couple shared a video of Meghan reading Archie his favorite book, Duck! Rabbit!, which Harry recorded. A few pages in, Archie grabbed another book to read. Unfazed, Meghan said they could read that one next. When Archie dropped the book, the Duchess of Sussex proved to be unflappable once again. She smiled at the camera while Harry laughed.
Princess Diana stayed calm while Prince Harry misbehaved at Trooping the Colour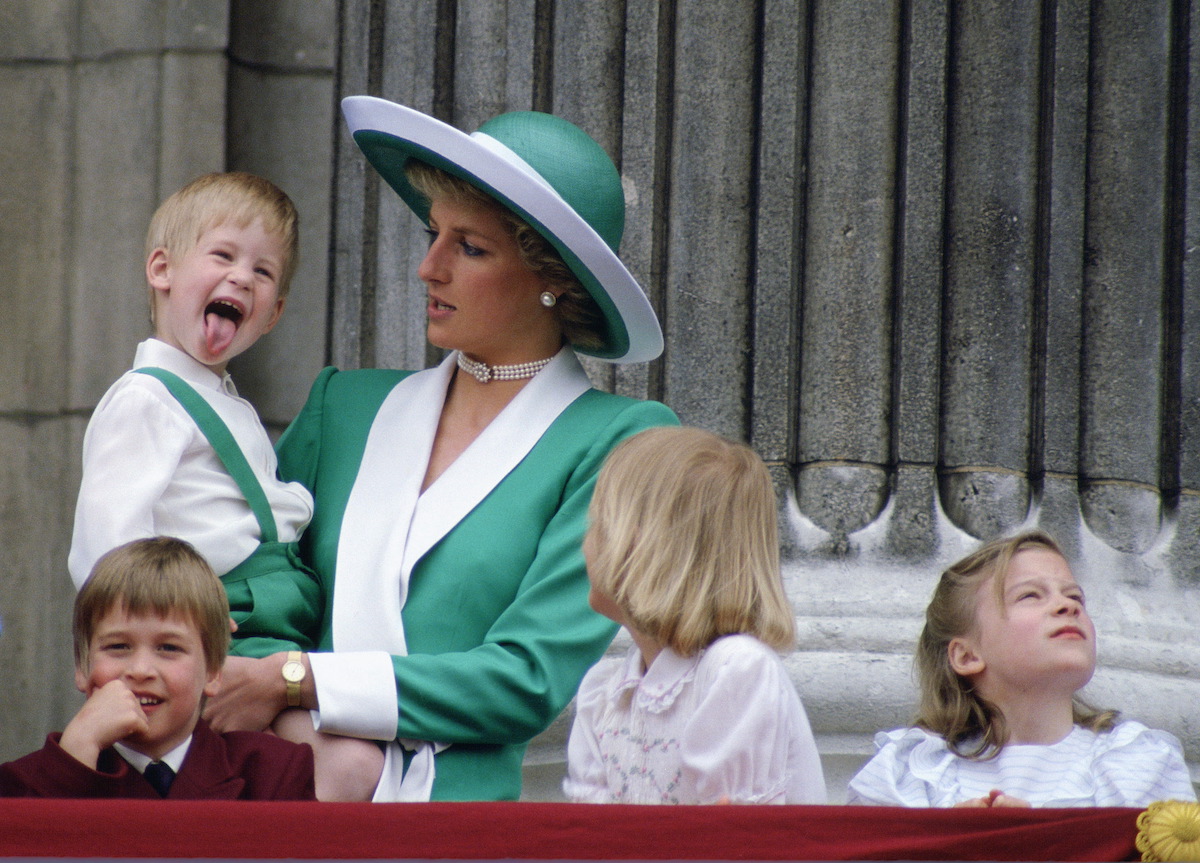 One of the biggest events on the royal family's calendar is Trooping the Colour. Queen Elizabeth II's official birthday celebration, people all over the world tune in to get a glimpse of the entire family.
In 1988, a young Harry famously stuck his tongue out at the crowd while his late mother, Princess Diana, held him in her arms. Much like Catherine did with Charlotte years laters, Diana took the moment in stride. Not necessarily happy with Harry's antics, Diana remained calm, cool, and collected.