Kate Middleton: 8 Photos of Her Being a Regular Parent
Royals, they're just like us! 
The Duke and Duchess of Cambridge are known for their hands-on parenting style and that means they have moments with their three kids; 6-year-old Prince George of Cambridge, 5-year-old Princess Charlotte of Cambridge, and 2-year-old Prince Louise of Cambridge, any parent can relate to. Ahead, check out times Catherine, Duchess of Cambridge experienced regular parenting moments despite being, you know, royalty. 
Kate Middleton has dealt with crying kids
Even though she's a royal mom, the Duchess of Cambridge still knows what it's like to have a crying or screaming kid on her hands. Catherine's handled meltdowns like a pro on many occasions with her and Prince William's children.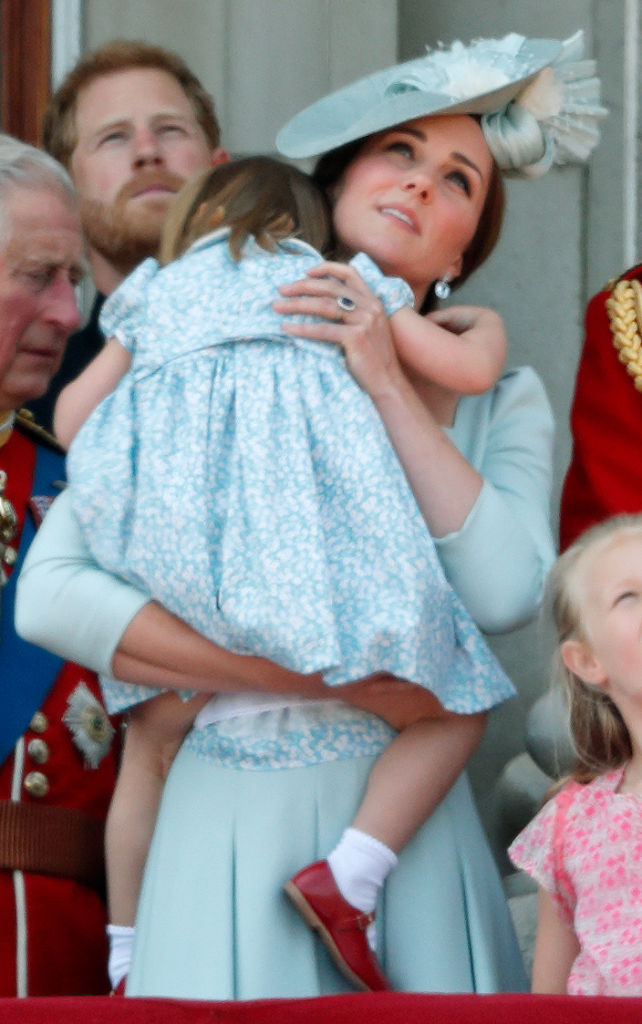 RELATED: Anne Hathaway Stole This Parenting Tip from Kate Middleton
While attending the royal family's annual Trooping the Colour parade, Catherine scooped her daughter, Charlotte, up in her arms after something made the young royal unhappy. Just goes to show while she might be a member of the royal family, Catherine's still a mom, and when her kids have meltdowns or moments of grumpiness she still has to deal with them like any regular parent. Except in her case, there's a good chance the event will be captured on camera for the public to see. 
While at a polo match in June 2018, Catherine sat in the grass with her two oldest children, George and Charlotte. At one point while the kids played, something happened to make George upset. In another regular parenting moment, Catherine talked to her son presumably about what had been bothering him and helped him sort it out.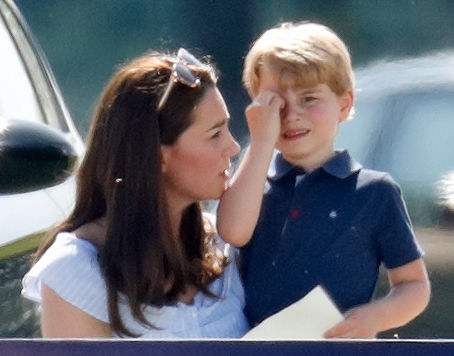 RELATED: Kate Middleton Is Now Considered an 'Expert' in Parenting, Royal Source Says
She and the kids had a picnic
At another polo match in the summer of 2019, the Cambridge family had another casual moment. Catherine had her and William's three kids in tow and in between sitting on the sidelines watching the game, she and the children took a break to have some food. Catherine sat in the grass with Louis in her lap as she helped him eat his snacks.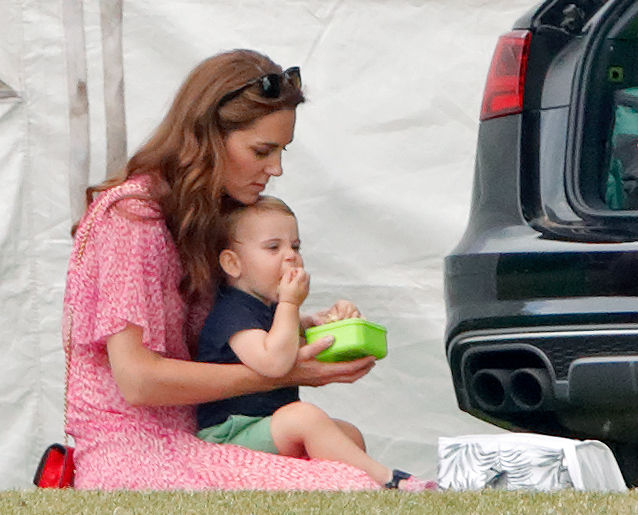 She also dished out some snacks to Charlotte and George who were sitting in the back of the family's car.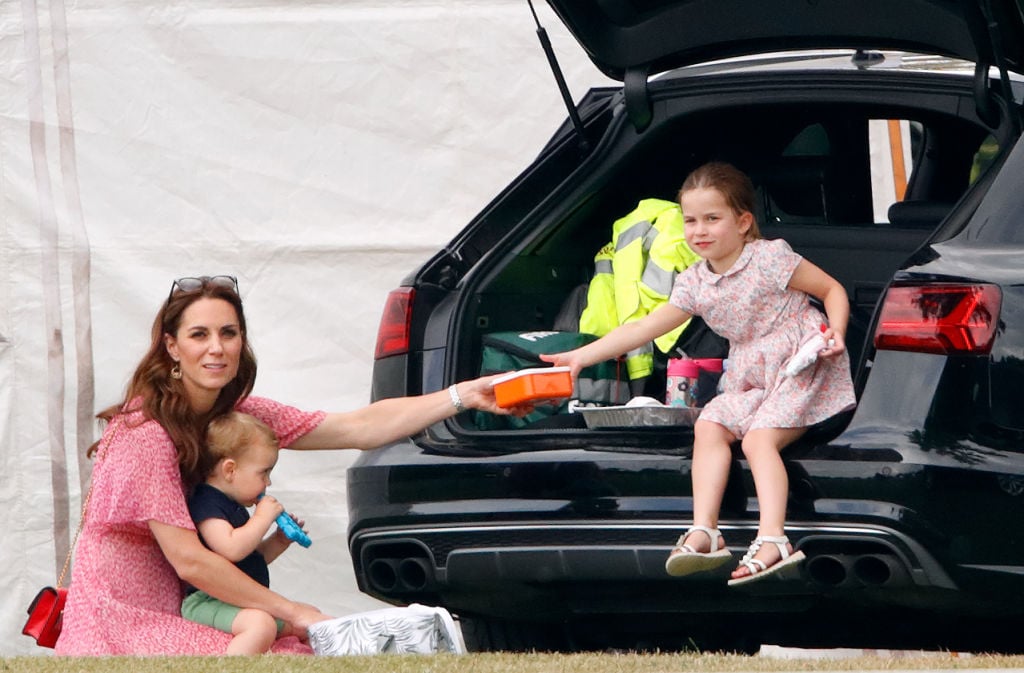 RELATED: Expert Says Kate Middleton's 'Modern' Parenting Style Is Proof the British Royal Family 'Does Evolve'
What's more, the snacks were in a plain old cooler. Talk about a regular parent moment for Catherine.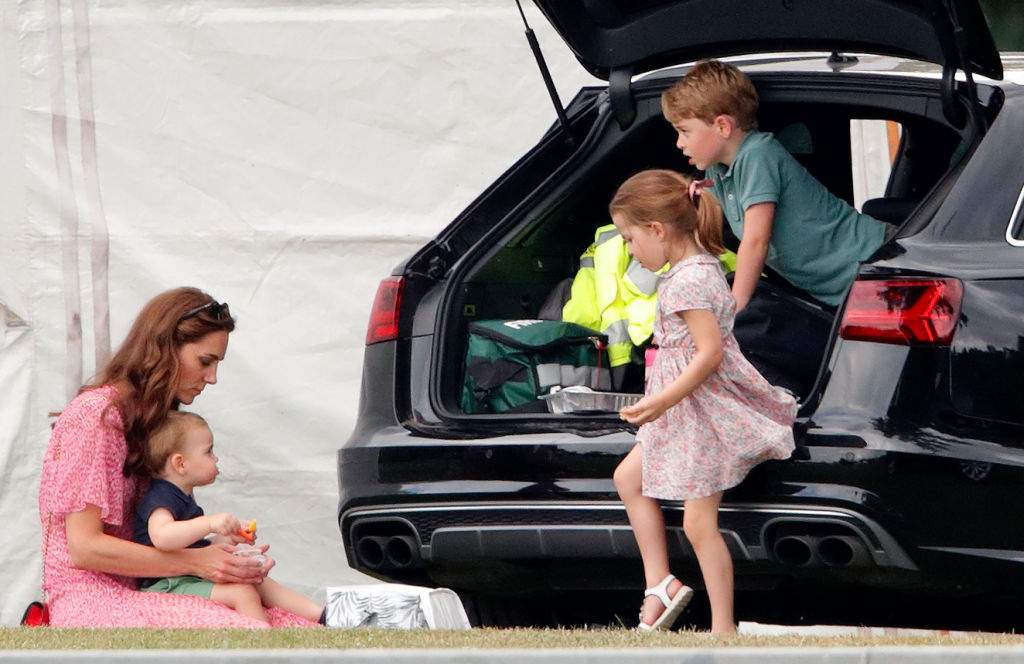 Kate Middleton played with Prince George, Princess Charlotte, and Prince Louis
This goes back to the Duke and Duchess of Cambridge's hands-on and involved parenting style. Catherine has been photographed many times playing with George, Charlotte, and Louis. 
At a charity polo match in 2015, the royal mom chased after a smiling George in the grass.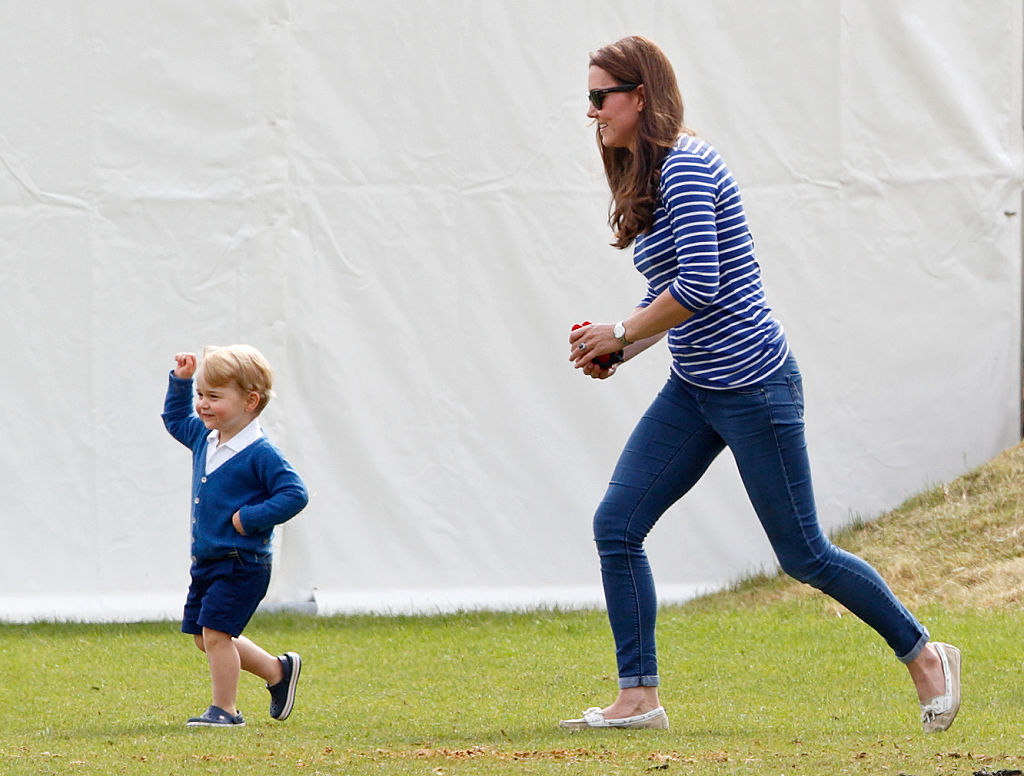 At yet another polo match in 2018, the Duchess of Cambridge sat in the grass with George and Charlotte while they shared a laugh.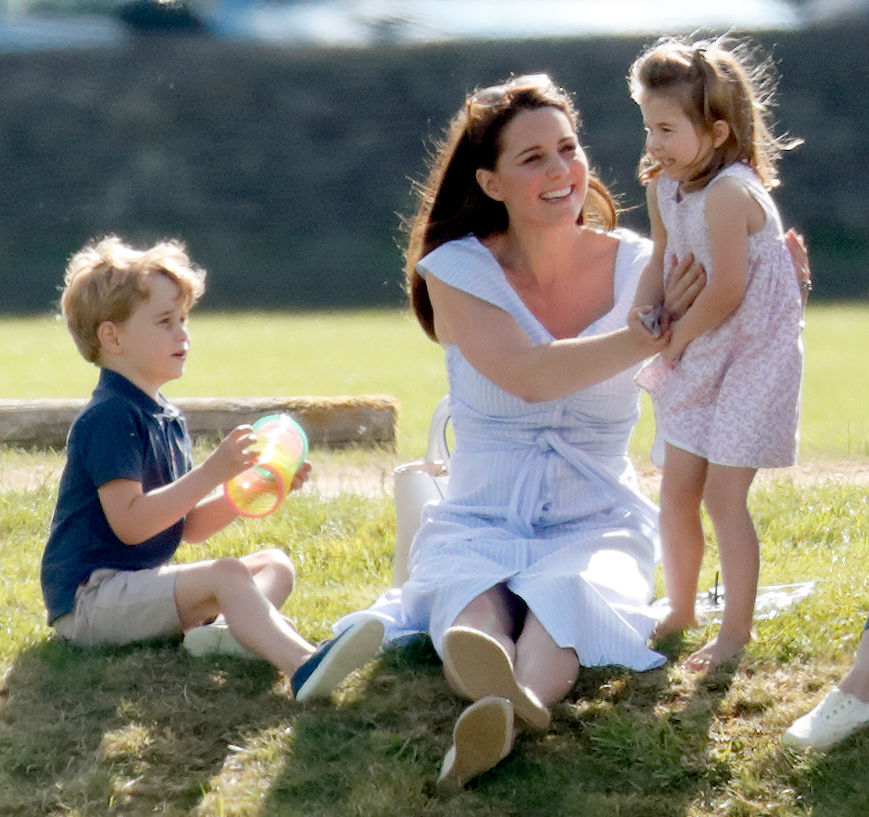 Catherine showed just how much of a regular parent she is when she gave Louis her sunglasses to wear while attending a polo match in 2019. Just like regular non-royal parents, Catherine isn't afraid to have some fun with her kids.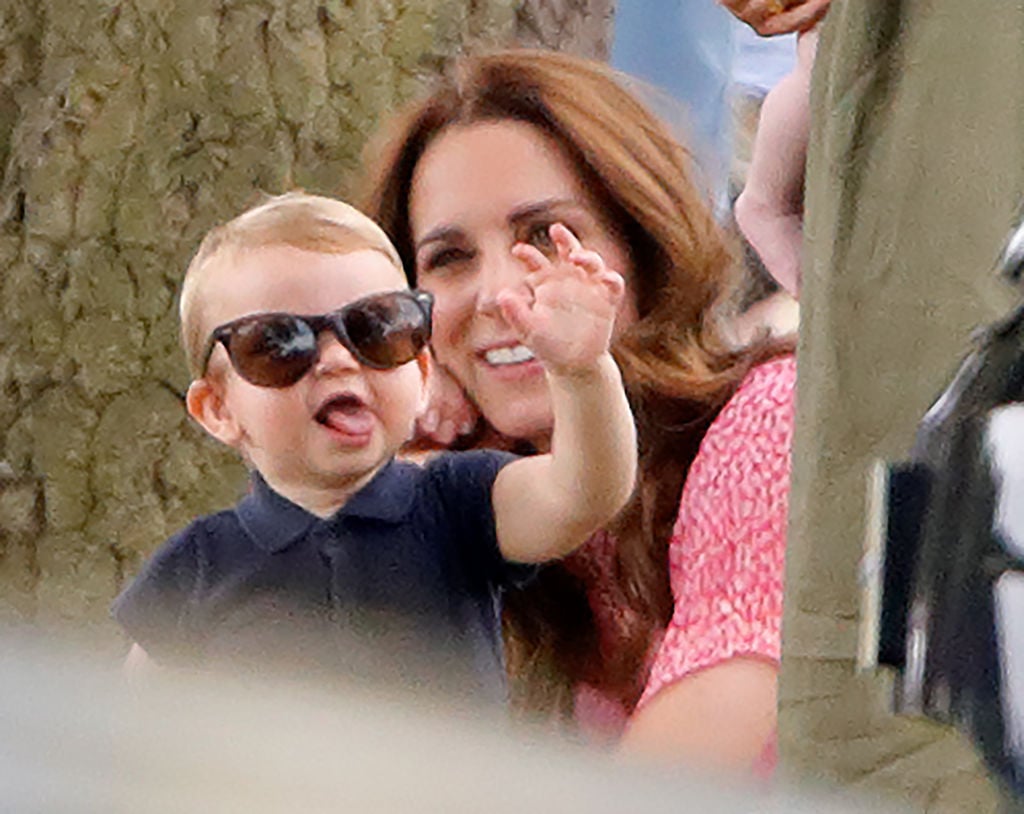 RELATED: Prince William Once Revealed Kate Middleton is an 'Amazing' Mother: 'I'm Proud Of Her'
This was the same polo match Catherine attended alongside Meghan, Duchess of Sussex and Archie Harrison Mountbatten-Windsor to supposedly put rumors of a feud between the two royals to rest. 
Even though Catherine is royalty she's still had plenty of regular parenting experiences. Here's hoping we get to see more parenting moments from the Duchess of Cambridge soon!