Kate Middleton Played a Key Role in Prince Harry's 2 Biggest Breakups
Prince Harry has been married to Meghan, Duchess of Sussex since 2018. However, before he settled down, he dated various people, though those relationships did not last.
Surprisingly, during at least two of his breakups, Catherine, Duchess of Cambridge played a key role in Harry's separation from his ex-girlfriends.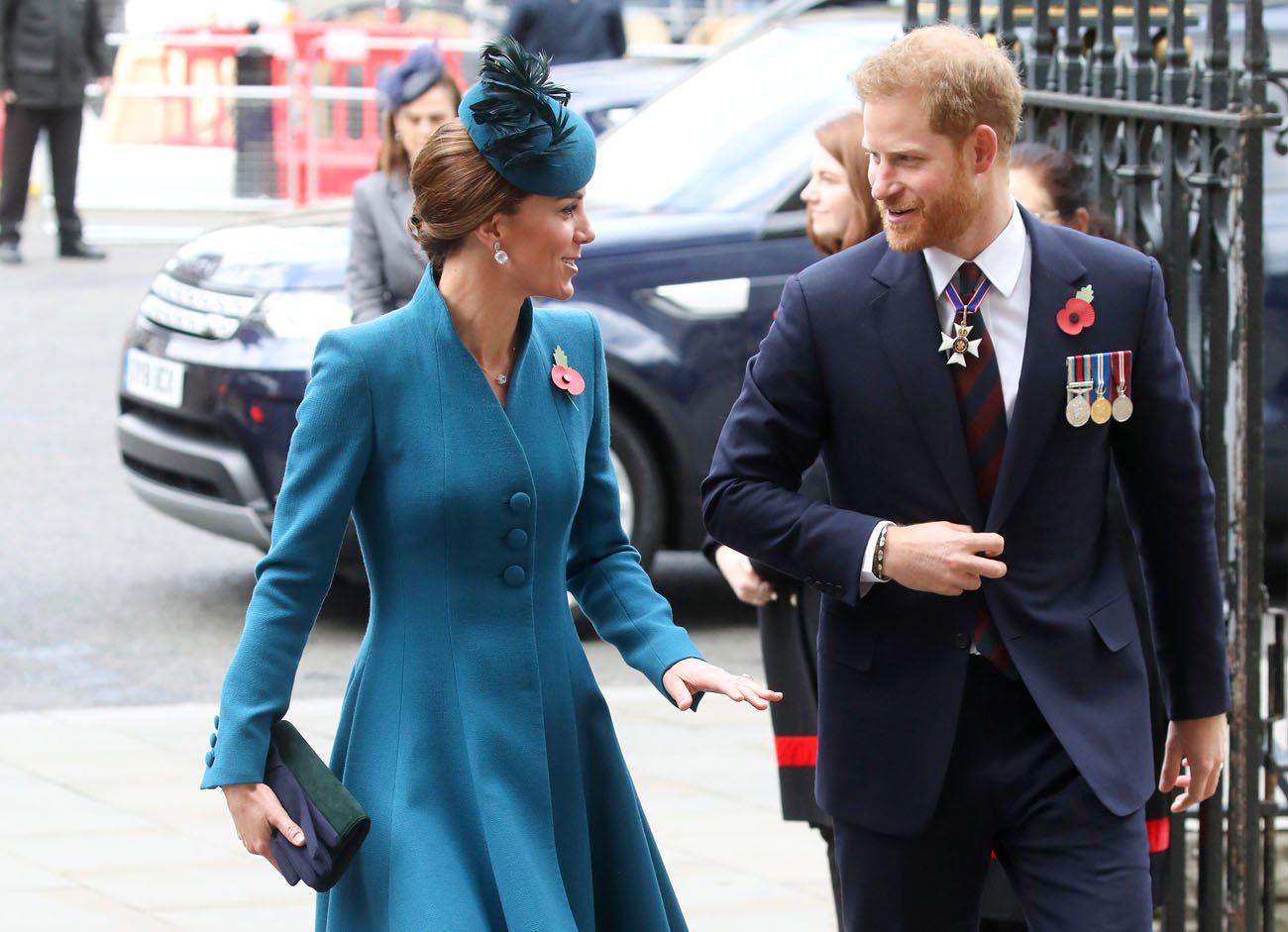 Prince Harry was romantically linked to many people
Before Harry started dating Meghan, he was romantically linked to many women.
From 2004 to 2010, he had an on-and-off relationship with Chelsy Davy, the daughter of a Zimbabwean businessman. Then, from 2012 to 2014, Harry dated socialite/actor Cressida Bonas.
In between these relationships, Harry was also linked to people like Natalie Pinkham, Astrid Harbord, Caroline Flack, and Ellie Goulding.
Kate Middleton played a key role in 2 of Prince Harry's breakups
Two of Harry's most well-known relationships were with Davy and Bonas. Coincidentally, both of them ended with reasons related to his sister-in-law Kate.
According to royal biographer Angela Levin, Davy was invited to Kate's wedding to Prince William in 2011, and this turned her off to royal life. She wrote in the book Harry: Conversations with the Prince (per The Mirror), "A friend revealed that seeing the enormity and pomp of the day convinced Chelsy that she and Harry had been right to separate. Although they had a lot in common, she saw clearly that because they came from such different worlds it could never have worked, especially as she valued her privacy and guarded it so carefully."
Davy did admit that she had a hard time with the press in an interview with the Daily Mail in 2016. "It was so full-on: crazy and scary and uncomfortable," she said. "I found it very difficult when it was bad. I couldn't cope… I was trying to be a normal kid and it was horrible."
Meanwhile, Harry's breakup with Bonas came after she saw Kate and William on a royal tour. Bonas reportedly could not see herself in Kate's position, which led to her walking away.
"In 2014, she was said to have been 'completely spooked' after watching the TV coverage of William and Kate touring New Zealand with baby George in tow," author Robert Lacey wrote in the book Battle of Brothers (per the Daily Star). "That was not the way she would want to enjoy her eight-month-old son, she regretfully explained to Harry."
Are Kate Middleton and Prince Harry close?
Before Harry married Meghan, many people believed he and Kate were close. He often accompanied Kate and William to events, and fans enjoyed seeing the trio together.
However, in recent years, Harry has reportedly fallen out with William. Harry and Meghan also moved to California in 2020 and proceeded to publicly criticize the royal family. As such, some onlookers believe Harry and Kate are no longer close.
Nonetheless, Kate has only said kind words about Harry and Meghan in public. For example, during an appearance in June 2021, a reporter asked Kate if she had met Harry and Meghan's newborn daughter, Lilibet. 
"I wish her all the very best. I can't wait to meet her, because we haven't yet met her," Kate responded. "So, hopefully, that will be soon."