Kate Middleton and Prince William Rarely Hold Hands in Public but Their Body Language Says 'Fantastic Union' — Expert
Kate Middleton and Prince William hold hands at events only on very rare occasions. Whatever they're doing, every move the Duke and Duchess of Cambridge make is scrutinized. And, although they're not the most affectionate British royals, a body language expert says they have an incredibly strong bond.
William often holds his own hand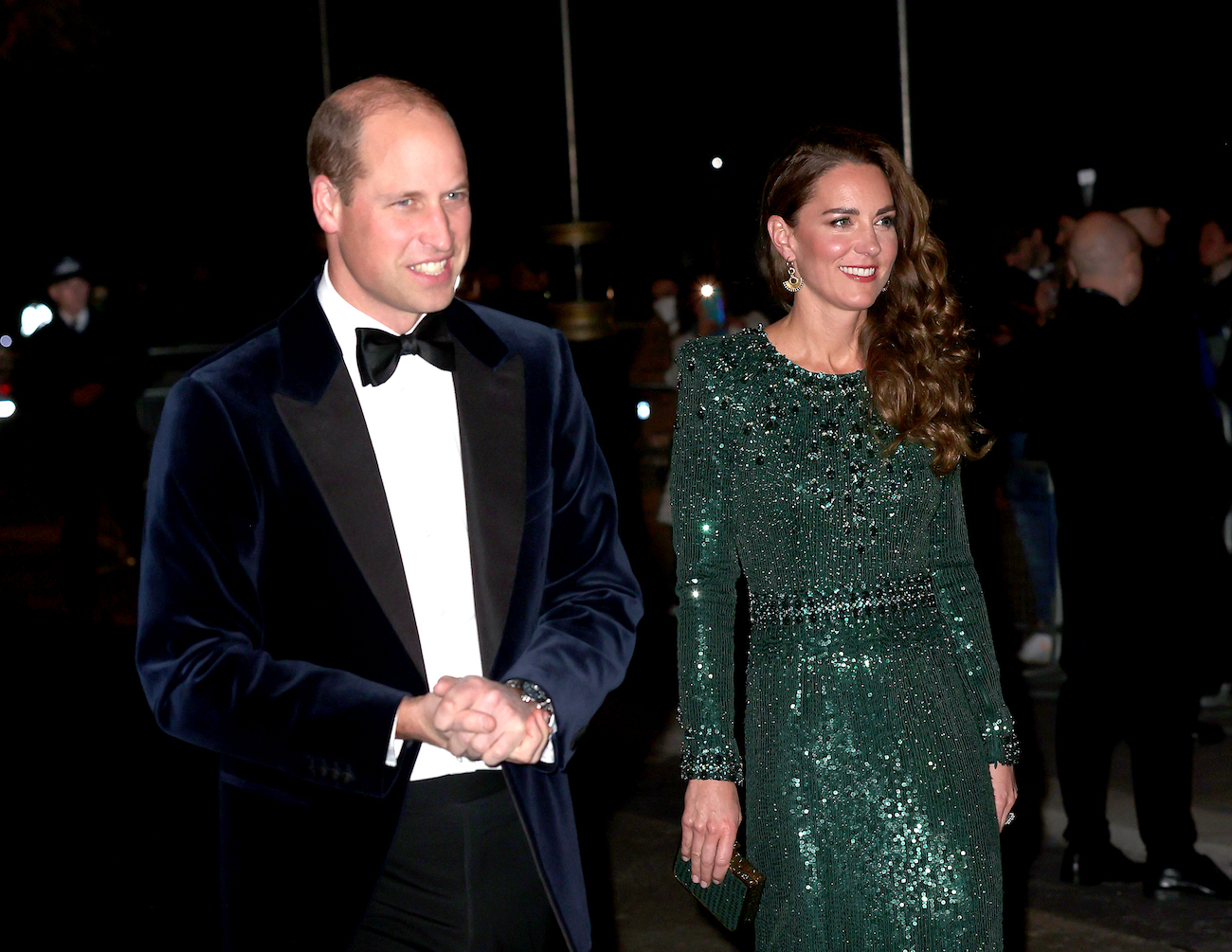 William and Kate don't hold hands at every official engagement they attend. In the Duke of Cambridge's case, he has a habit of holding his own hand. In January 2022, body language expert Inbaal Honigman told Express what it means.
Honigman noted the couple puts some distance between them. And, quite often, William holds his own hand to comfort himself. 
"William, interestingly, is rarely seen holding her hand – but is forever holding his own hand," she said. "Lacing his hands together is a self-soothing move. When he feels alone, instead of reaching for his business-like wife's hand, he reaches for his own." 
The body language expert continued, saying even when they stepped out long before their 2011 wedding Kate and William were keeping the public displays of affection to a minimum.  
"Even their awkward dancing photos together, from their youth, their hands barely touch," Honigman said. 
Kate and William holding hands is a rare sight but their eyes say 'fantastic union'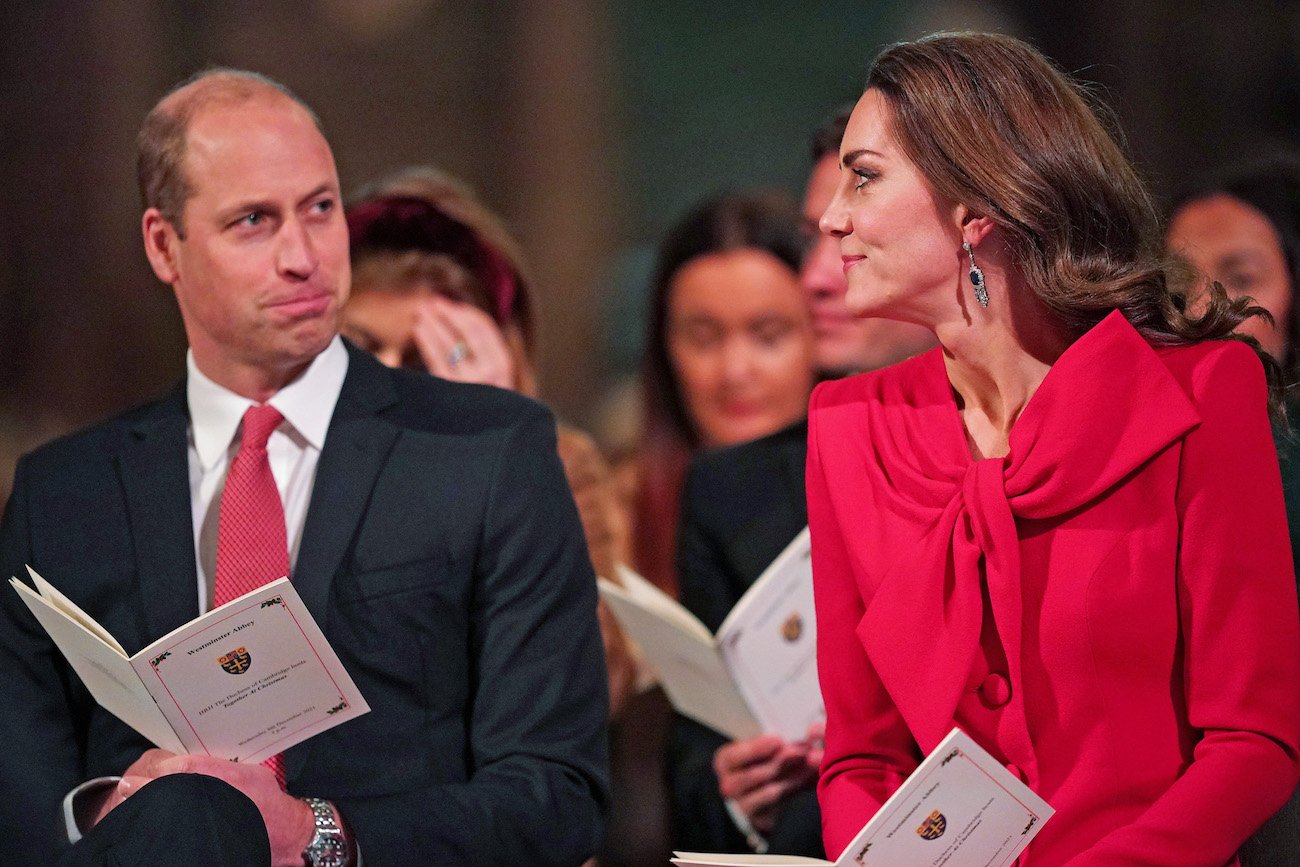 Unlike Meghan Markle and Prince Harry's regular displays of PDA from hand holding to hugging, Kate and William keep their distance from each other. However, as Honigman explained, that doesn't mean their relationship isn't a strong one. Far from it, in fact. 
The body language expert shared what gives the Duke and Duchess of Cambridge away as a happy couple who work well together. So what gives the 39 and 40-year-old away? According to Honigman, it's all in their eyes. 
"Their eyes usually look in the same direction, which is a sign of a fantastic union, who are determined to achieve their goals together," she said. "They are united in their joint mission, as a couple and as royals."
So although they don't often engage in obvious forms of PDA, the parents of three, who celebrated 10 years of marriage in April 2021, demonstrate they're a good match and a great team in other ways. 
Why William and Kate hardly ever engage in public displays of affection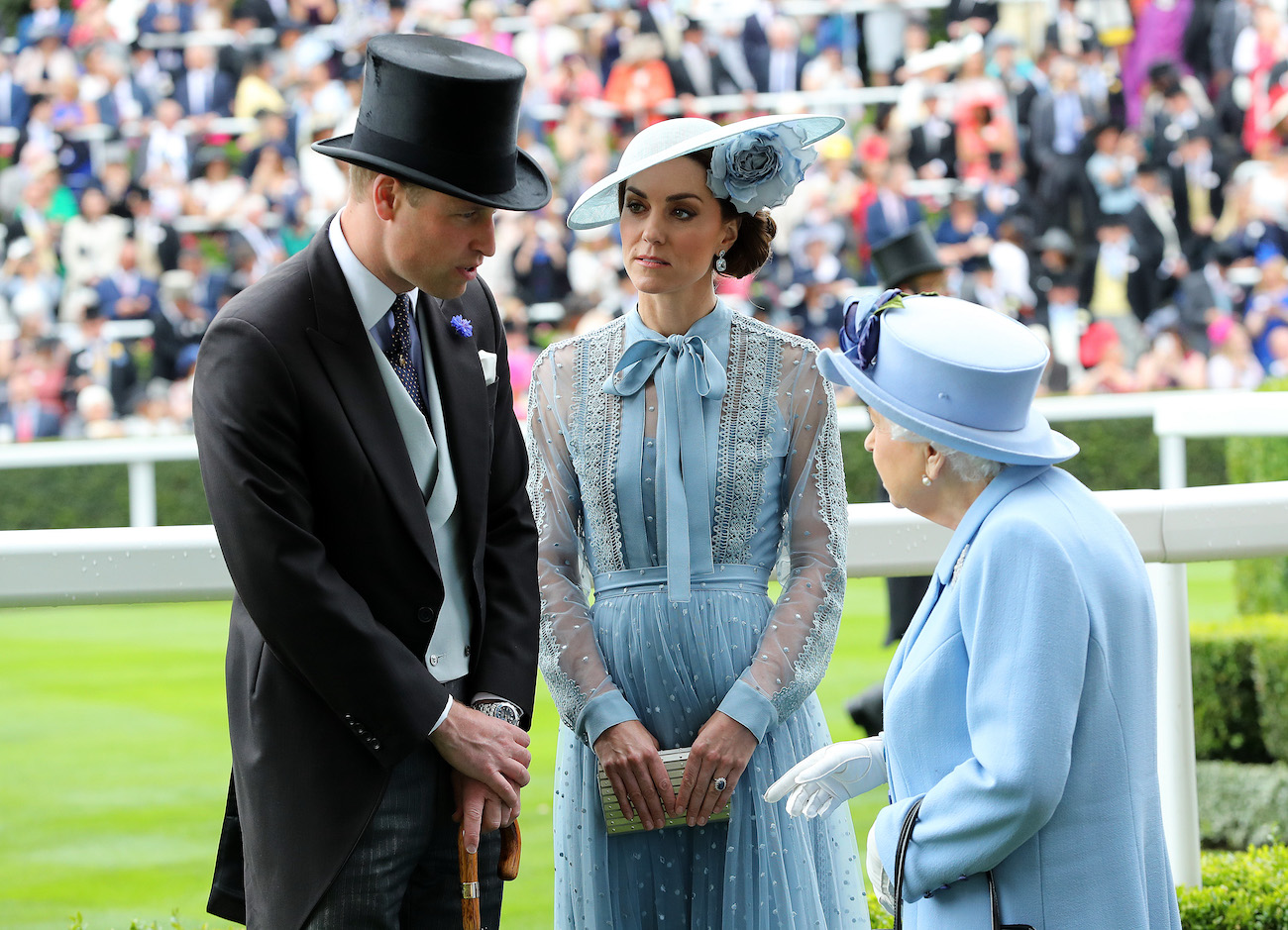 There are plenty of etiquette rules in the royal family. But, as royal etiquette expert Myka Meier told People in August 2018, there's no explicit ban on PDA. 
"Senior members of the royal family would likely not be told how to interact or when they can or can not show PDA," she said. Rather, they'd be "trusted to use their better judgment as to when it's appropriate."
Meier continued, explaining rules may be more relaxed depending on the circumstances. 
"The royals often adjust PDA to mirror the formality of the event they are attending. At a somber or more formal event, we are less likely to see PDA than at a casual event where it would be deemed more fitting," she explained. 
So why don't William and Kate hold hands much in public? Because, technically, they're working. 
"When attending official events on behalf of the royal family, royals are taking on professional roles, versus being on their own private time," Meier said. 
"It is rare to see royal couples holding hands on official outings," she added. What it comes down to is preference, which varies from couple to couple.
Another factor is whether or not Queen Elizabeth II is there. If she's in attendance royal couples often keep the hand-holding to a minimum out of respect.