Kate Middleton and Prince William Just Shared the Sweetest PDA Moment in Ireland
Prince William and Kate Middleton arrived in Ireland on March 3 for a quick three-day visit. The two have seemed to step up their royal duties even more ever since Prince Harry and Meghan Markle announced their royal exit.
Public displays of affection are typically rare in the royal family, though Harry and Meghan often kept each other close during their royal duties. Kate and William tend to take a more formal approach and don't usually put their hands near each other, but they did have a sweet moment of PDA while on their trip.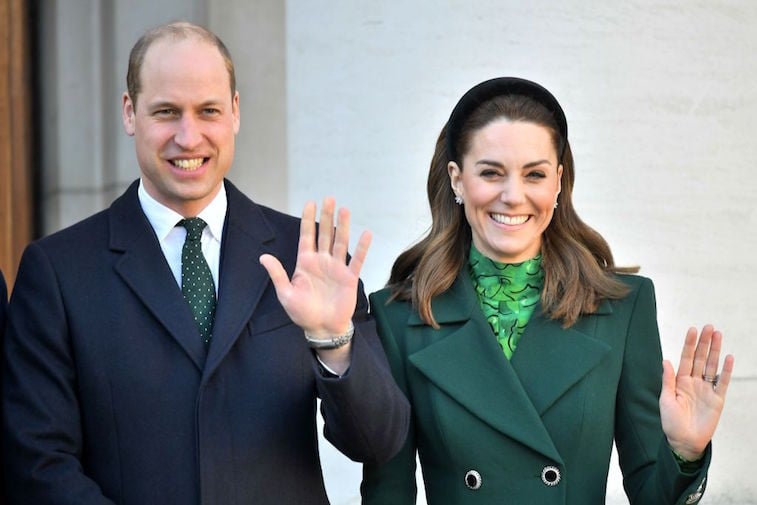 William and Kate keep a very formal tone during royal engagements
Though times are changing, it's always been tradition in the royal family that engagements are kept very professional. Ever since William and Kate wed, they have always remained steadfast in not showing much PDA while doing professional work. The two occasionally sneak a hand hold and have been spotted sharing a kiss at something more casual, such as a sporting event. But for the most part, they keep their hands to themselves while tending to business.
The two have been even more present since Harry and Meghan announced their exit
When Harry and Meghan announced in January that they would be leaving the royal family, William and Kate seemed to become even more present in the public's lives. They stepped up their social media posts and seem to have increased their royal engagements (though that has not been confirmed).
The couple is currently in Ireland on a three-day trip to help promote the relations between Ireland and the United Kingdom. The purpose of the trip is to "highlight the many strong links shared between the U.K. and Ireland," per the Kensington Royal Instagram account.
William and Kate shared a sweet PDA moment together during their Ireland trip
On March 3, William and Kate were visiting the Guinness Storehouse's Gravity Bar for an engagement. According to the couple's Instagram, they "met Irish people from across the creative arts, sport, business, and charity sector." While performing their duties, the two snuck in some quick but sweet PDA. They shared a laugh together, and Kate lovingly touched William's shoulder while the two giggled about something unknown.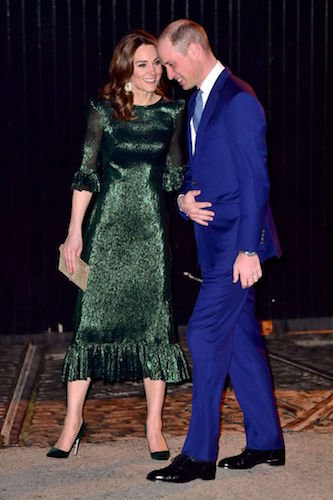 The two posted about the event on social media, and fans doted on the couple's professionalism. "Catherine is so classy," one user wrote. "Wow, Kate is a born Queen!!" someone else commented.
The public has always adored the couple's marriage
William and Kate have been lucky in that they've received far more love as a couple than Meghan and Harry have. Though it doesn't quite add up why the public never took a liking to Meghan, William and Kate have always remained in the public's good graces.
Despite going through their share of scandals, including a cheating scandal last year on William's behalf (which was never confirmed), these two have always come out unscathed in the public eye. People seem to genuinely adore them, so much so that many would rather see these two become king and queen as opposed to Prince Charles and Camilla Parker Bowles. Right now, though, William is content in his role and is in no rush to be the next king.