Kate Middleton Proves She's in the 'Biggest Power Position' in the Royal Family After Prince Harry and Meghan Markle's Exit
Catherine, Duchess of Cambridge is doing just fine after the dust settled from Prince Harry and Meghan, Duchess of Sussex's recent exit from the royal family. According to one royal expert, Kate is proving herself very valuable to the queen these days.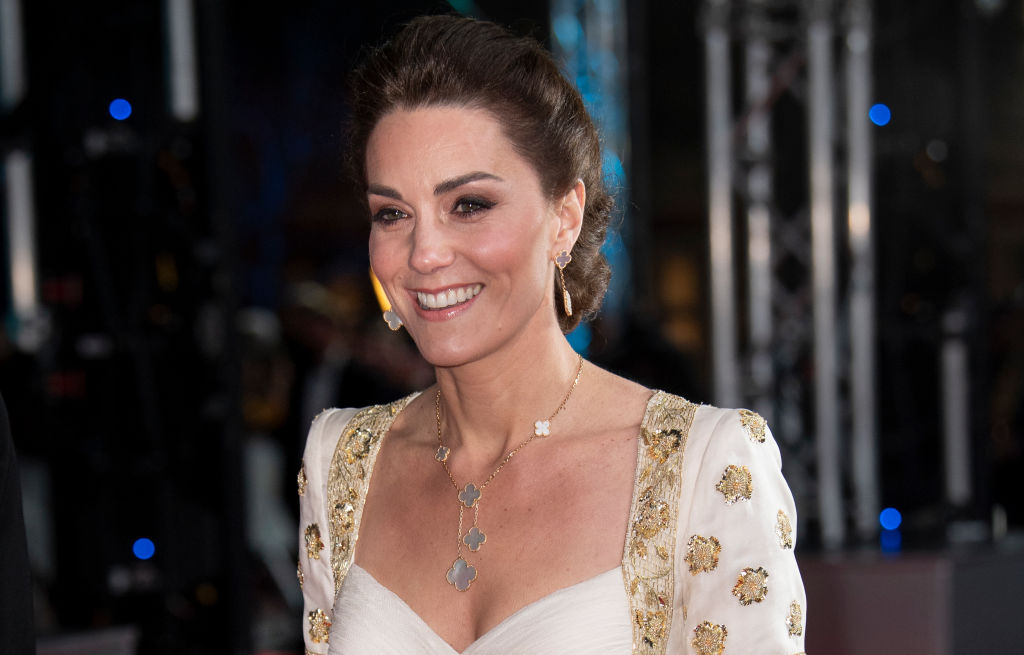 Prince Harry and Meghan left the royal family behind
After suffering in the spotlight, Prince Harry and Meghan decided to give it all up, with Queen Elizabeth signing off on their plan to leave the royal family. The couple gave up their HRH titles and any public funding and headed to Canada with their son Archie.
When the details were finalized, the queen issued a statement that supported their move, noting in part: "I recognise the challenges they have experienced as a result of intense scrutiny over the last two years and support their wish for a more independent life."
Kate is crushing it these days
Kate had already been stepping up her game in the family, showing off a more confident side, and basically winning over every royal fan.
At the 2020 BAFTAs, Kate seemed especially happy and relaxed as she rubbed elbows with celebrities like Renée Zellweger and Joaquin Phoenix
Body language expert Judi James believes that Kate is in a "power position," telling The Mirror: "It has been a perfect storm for the Royal Family lately but Kate has now taken on the biggest power position in the entire Firm."
"She's the new matriarch because while the Queen is strong, she's getting older and needs that kind of support from someone she can trust," James added.
Kate has become more comfortable with her role over the years and her confidence is allowing the duchess and Prince William to transition to a "real power couple mode," James explained. "It's ironic, as that's the path Harry and Meghan were meant to take, but Kate looks incredibly at ease in this new role."
The queen is delighted with Kate
Kate is reportedly winning over the queen these days, too. "She's been supporting William and acting as a mediator during all the recent arguments," James shared. "By playing out these complicated roles so perfectly, she has proved herself to be the royals' big savior."
The queen is "delighted with her," according to royal expert and author Ingrid Seward, who explained, "The Queen is very reliant on Kate because she's so stable — and she's simply untouchable in everything she does at the moment."
Kate is showing off a style upgrade
With this additional confidence and exposure, Seward believes the duchess is showing off a new sense of style as her popularity has increased.
"She used to be so careful, wearing little dresses and nude heels with everything, but she's much less mumsy these days," Seward shared. "Having everyone say she's wonderful seems to have made her braver."
James added that fans have noticed "a visible change" with Kate, sharing: "In the past, Kate always made a conscious attempt to look slightly bland, probably to avoid attracting too much press attention."
"But she and William are in a more relaxed place now so we see Kate with fabulous clothes instead of her slightly dowdy outfits," she noted. "There has been a visible change in her. Perhaps she's realized that people like her for herself, not just because she's married to William."